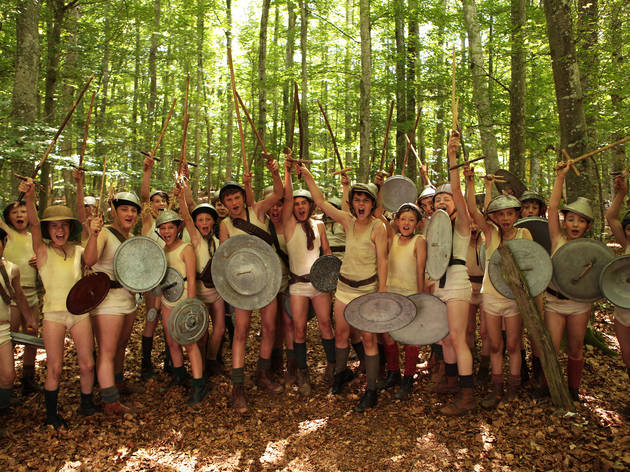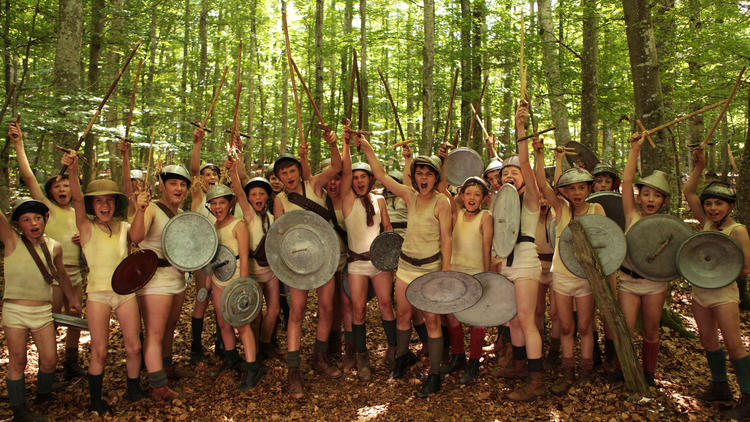 A sunny, syrupy take on the Nazi occupation of France, Christophe Barratier's lightweight fable transplants Louis Pergaud's story from the Great War to the War to End All Wars. From the perspective of the children inhabiting the film's adjacent villages, little seems to have changed; many of their fathers are absent, and they begin the school week with a hymn to collaborator-in-chief Maréchal Pétain, but daily life remains the same on its face, as long as you don't look too closely.
The war makes itself felt in the tense and, eventually, quasi-militarized territorial dispute between neighboring children. What begins with schoolyard taunts becomes an organized, sometimes violent conflict, with buttons from the losers' clothes removed as trophies.
While the film's soft-edged approach can be rationalized by reference to its intended young-adult audience, it's hard to excuse the fact that the village's adults fall into two categories: cooperative cowards and covert resistance fighters. And when the town's only Jew, a fugitive girl hiding out with shopkeeper Laetitia Casta, is threatened, the line between the two camps instantly vanishes. The Nazis themselves remain offstage, with only a handful of Vichy thugs to keep an entire town in check. That War of the Buttons shows no insight into how a nation's will could be so easily subdued is disappointing;
that it shows no curiosity on the subject is inexcusable.
Follow Sam Adams on Twitter: @SamuelAAdams
Cast and crew
Director:
John Roberts
Screenwriter:
Colin Welland
Cast:
Gregg Fitzgerald
John Coffey
Paul Batt
Gerard Kearney
Eveanna Ryan
Frank Grimes
Declan Mulholland