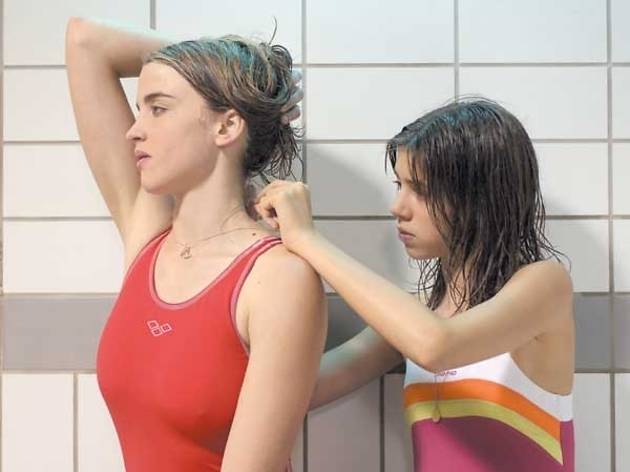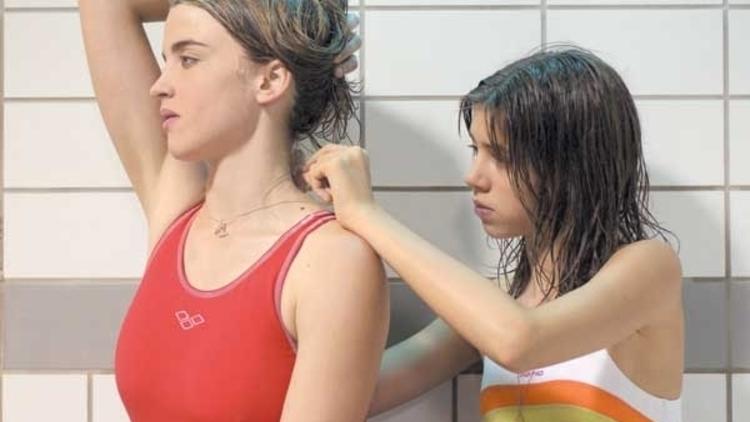 Two girls, fat and thin. A third girl, blond, beautiful and treacherous. And water, water everywhere. Céline Sciamma's feature debut about erupting desire among a trio of 15-year-old girls during a languorous summer in a Paris suburb shows several strokes of intelligence but is ultimately drowned by its anhedonic view.
The film opens impressively with the crazy pageantry of a synchronized-swimming competition, the precise, robotic choreography of which tamps down the anarchy of the adolescent girls' bodies. The French title translates as "birth of the octopi," a far more telling banner, suggesting the undulating tentacles that these teens use to ensnare one another. Chubby Anne (Blachère) knows she's losing the affections of her gangly best friend, Marie (Acquart), to natatorium vixen Floriane (Haenel). "Girls don't like me," boasts Floriane, desperate to maintain her baseless reputation as the school slut, to bony, butch Marie—who Floriane will soon ask to deflower her in a cold, clinical scene.
"For me, homosexuality is not a subject, it's a journey," Sciamma says in the press notes. But here it's a dead end, as is heterosexuality. In Water Lilies, sex becomes a tool of humiliation, revenge, rage. What's lost is the pleasure principle.
Release details
Rated:
NR
Release date:
Wednesday August 15 2007
Duration:
80 mins
Cast and crew
Director:
Céline Sciamma
Cast:
Pauline Acquart
Adèle Haenel
Louise Blachere