The 15 best pumpkin beers to try this fall
Add some spice to your beer this season—we tried nearly two-dozen brews to find the very best pumpkin beer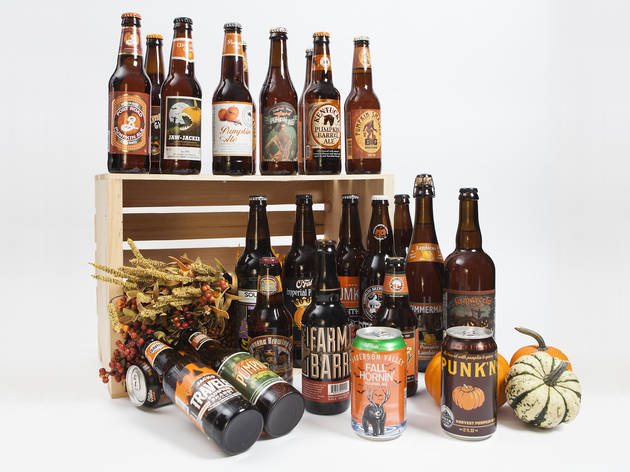 Love it or hate it, it's hard to escape the rush of pumpkin beer at liquor stores or your favorite craft beer brewery. In fall, pumpkin beer is as ubiquitous as halloween candy. With so many out there now, we decided it was time for an epic taste test to determine which were worth our time and money. We rounded up nearly two-dozen options—all from craft beer producers—to find the very best pumpkin beer.
Note: Beer availability depends on area, so call your local liquor store before heading out for something specific.
Best pumpkin beers
1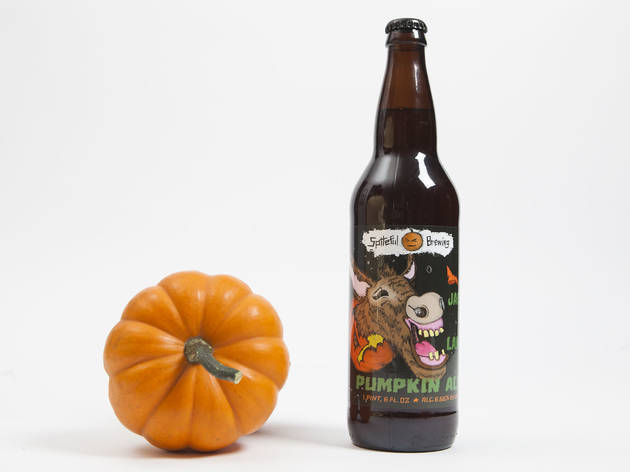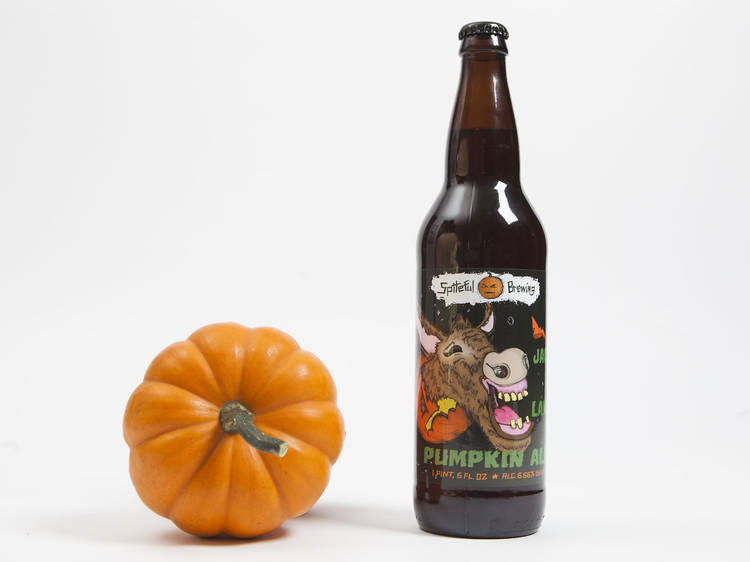 Spiteful Brewing Jackass O' Lantern Pumpkin Ale
Our very favorite pumpkin beer is found only in Chicago, so national readers will need to make a trip if they want to taste this exceptional brew. This beer has lots of real pumpkin flavor, a pleasant smokiness and gentle pie spices, adding up to a very well-balanced, highly drinkable pumpkin beer.

Spiteful Brewing is based in Chicago, IL and can only be found in Chicago and surrounding suburbs.
2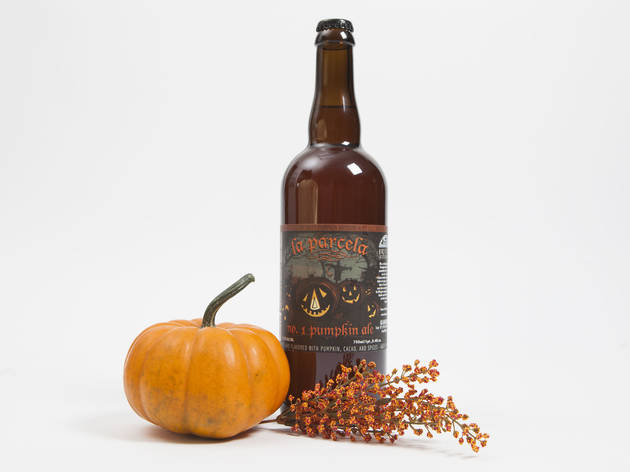 Jolly Pumpkin Artisan Ales La Parcela
Jolly Pumpkin's sour beer reminded some tasters of cider for its nice, light body and gentle tartness. Rounded out with cacao, the beer has a gentle hint of spice and dry, citrus notes on the palate.

Jolly Pumpkin is based in Dexter, MI and is available nationwide.
3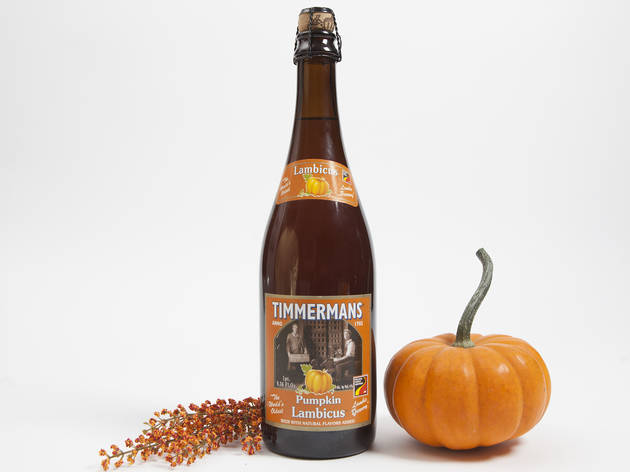 Timmermans Pumpkin Lambicus
The only international beer on our list, this is a beautifully bright lambic with just enough pumpkin so you know it's there. It's incredibly pleasant to drink and one we'll definitely seek out again.

Timmermans Brewery is based in Itterbeek, Belgium and is distributed in certain locations across the U.S.
4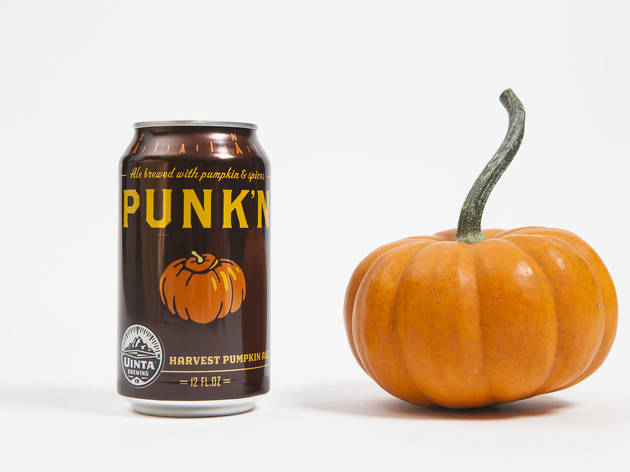 Uinta Brewing Co. Punk'n
This lighter beer is the gourd-iest of all, with plenty of vegetal flavor, which sets it apart from the other beers we tasted. It packs the most hops and tastes like a pale ale. We can easily see ourselves reaching for another can.

Uinta Brewing Co. is based in Salt Lake City, UT and is available nationwide.
5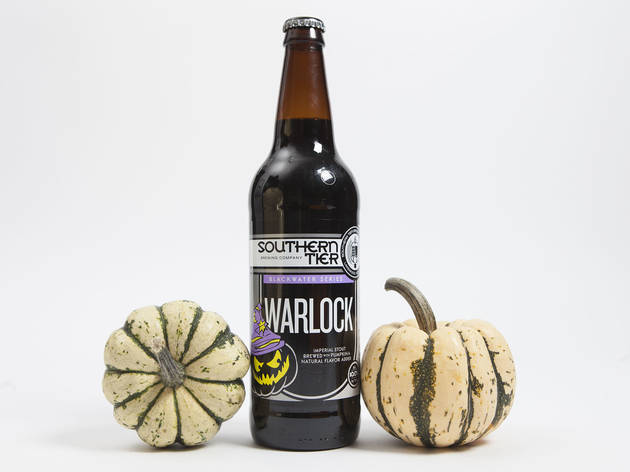 Southern Tier Warlock
Our preferred Southern Tier pumpkin brew, Warlock is an imperial ale packed with smokiness and real pumpkin flavor. It has welcome dark chocolate notes and a rolling smoothness that goes down a little too easily for a 10% ABV beer.

Southern Tier Brewing is located in Lakewood, NY and is primarily distributed along the East Coast but can be found in locations in both the Midwest and West Coast.
6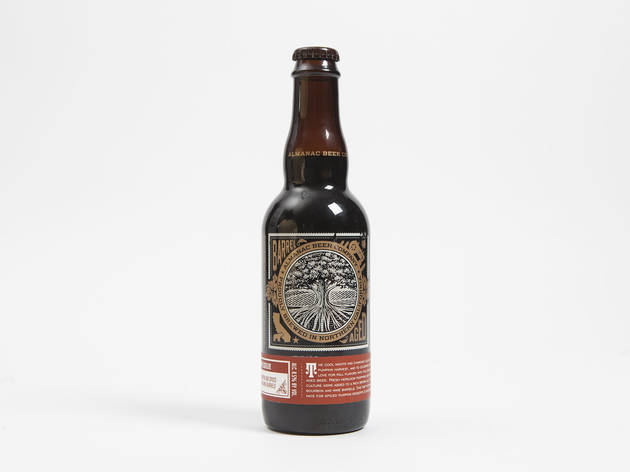 Almanac Beer Co. Pumpkin Sour
This delightful sour is aged in bourbon and wine barrels, both of which add depth to the beer. Tart and nutty, you wouldn't know this is a pumpkin beer at all, but we'd gladly reach for it while carving pumpkins.

Almanac Beer Co. is based out of San Francisco, CA and is available in certain cities nationwide.
7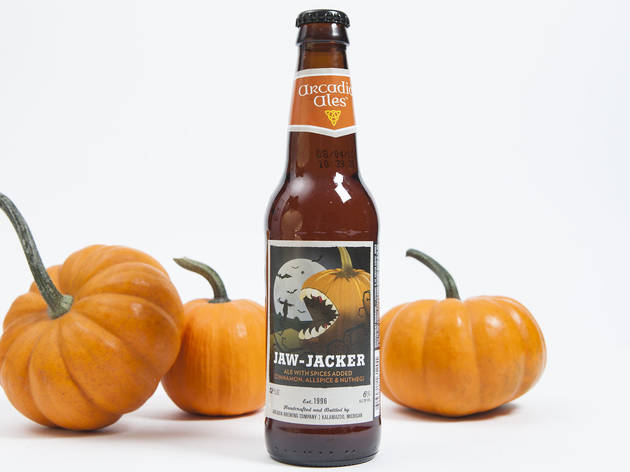 Arcadia Ales Jaw-Jacker
If you like Great Lakes Christmas Ale, this pumpkin beer is the one for you—a hefty dose of allspice and anise flavors makes it taste more like a Christmas tipple than a fall beer.

Arcadia Ales is based in Battle Creek, MI and is available in certain cities along the East Coast and Midwest.
8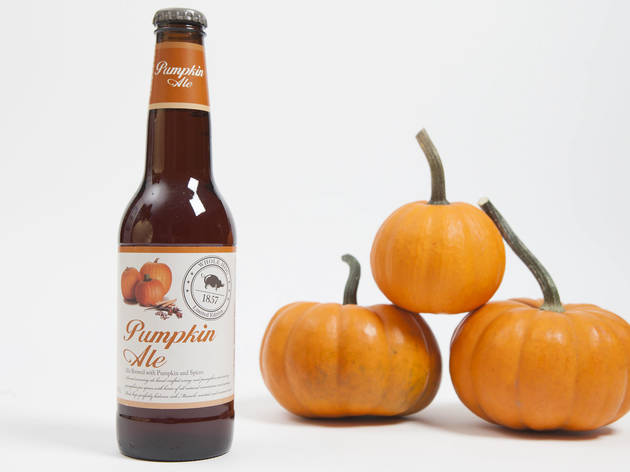 Stevens Point Whole Hog Pumpkin Ale
Stevens Point offers another solid baseline pumpkin beer, and this one is a little sweeter and more cinnamon-y. It's a likable beer and nicely pumpkin-y.

Stevens Point Brewery is based in Steven's Point, WI and is available primarily in the Midwest and East Coast.
9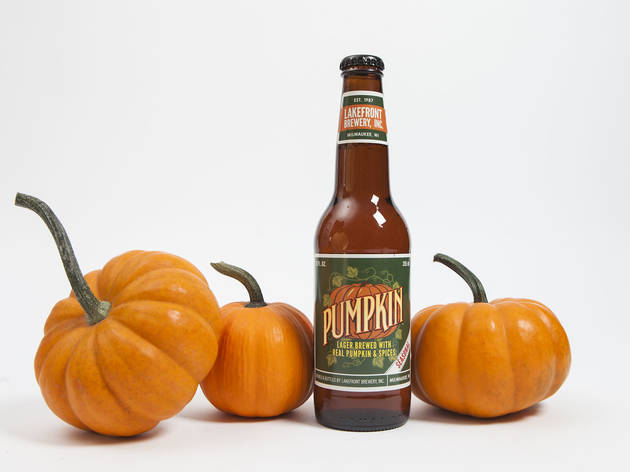 Lakefront Brewery, Inc. Pumpkin Lager
When you imagine a pumpkin beer, this is exactly the type of beer that comes to mind, thanks to a hefty amount of pumpkin spice. The beer has a light body, which is true to a lager.

Lakefront Brewery is located in Milwaukee, WI and is available in states nationwide.
10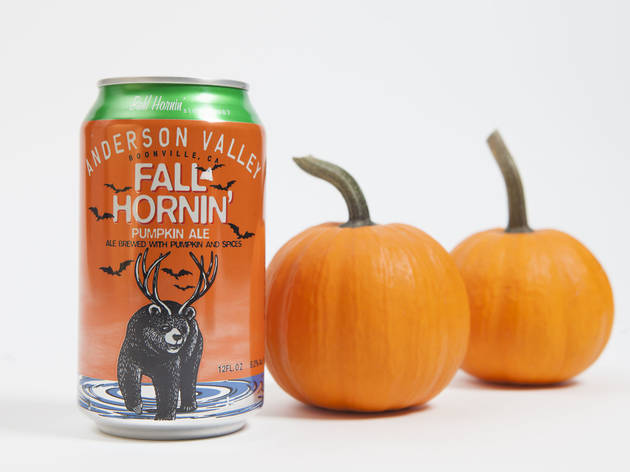 Anderson Valley Fall Hornin' Pumpkin Ale
This beer surprised us with a little bitterness on the finish—while we couldn't tell where it was coming from, it was a nice way to finish the smoky, malty beer.

Anderson Valley Brewing Company is based in Boonville, CA and has distribution nationwide.
11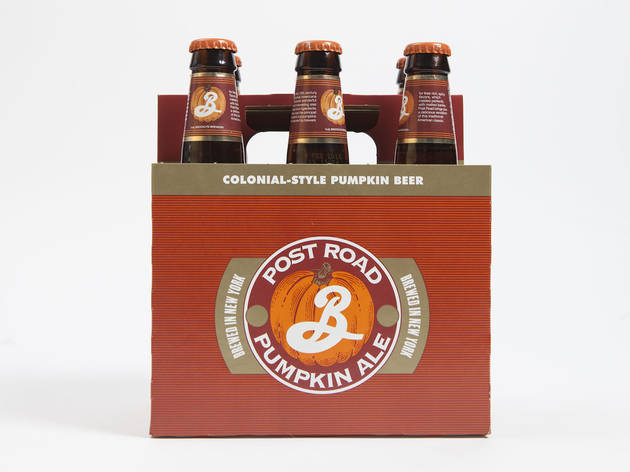 Brooklyn Brewery Post Road Pumpkin Ale
This mellow beer is nice and smooth with light vanilla notes. Not a ton of pumpkin comes through, but it's well balanced and easy drinking.

Brooklyn Brewery is based in New York, NY and is available nationwide.
12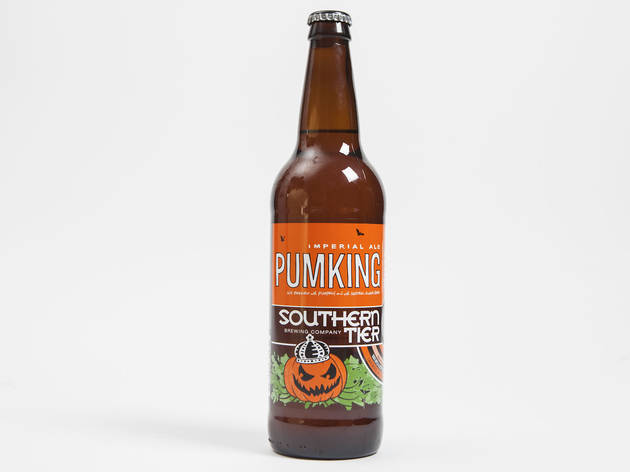 Southern Tier Imperial Pumking
This has tons of vanilla on the nose and tastes super nutty, with a pretty balanced pumpkin taste. With all that going on, it was a little more like a pumpkin cream soda than an imperial pumpkin beer, but we're not complaining.

Southern Tier Brewing is located in Lakewood, NY and is primarily distributed along the East Coast but can be found in locations in both the Midwest and West Coast.
13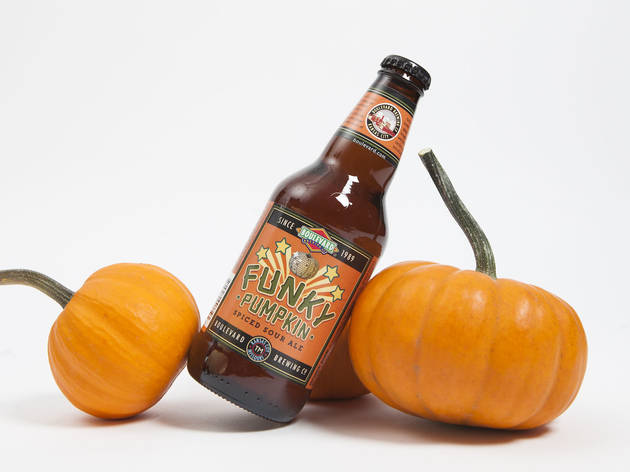 Boulevard Brewing Co. Funky Pumpkin Spiced Sour Ale
While we were ready for a sour, what we tasted was more akin to a wit with pumpkin spice. If you really want a sour, keep reading, but this is certainly a pleasant beer.

Boulevard Brewing Co. is based in Kansas City, MO and is available nationwide.
14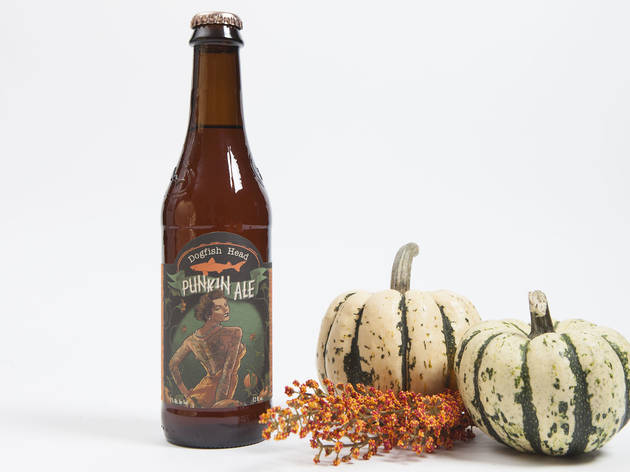 Dogfish Head Punkin Ale
The ironic thing about pumpkin beers is that most don't actually taste like pumpkin—Dogfish Head's does. It's light for a brown ale and it's a pretty balanced beer overall.

Dogfish Head Craft Brewery is based in Milton, DE and is available nationwide.
15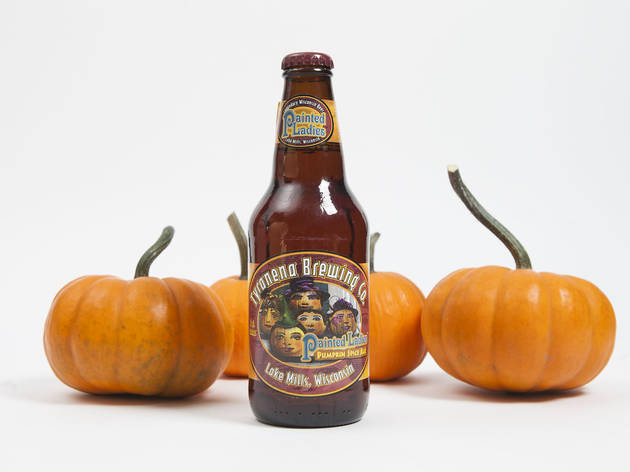 Tyranena Brewing Co. Painted Ladies Pumpkin Spice Ale
With heavy ginger, this beer seemed more autumnal than pumpkin-y, which is certainly not a bad thing. Pick this up if you want a a brighter pumpkin beer.

Tyranena Brewing Co. is located in Lake Mills, WI and is available in the Midwest.