Heads up! We're working hard to be accurate – but these are unusual times, so please always check before heading out.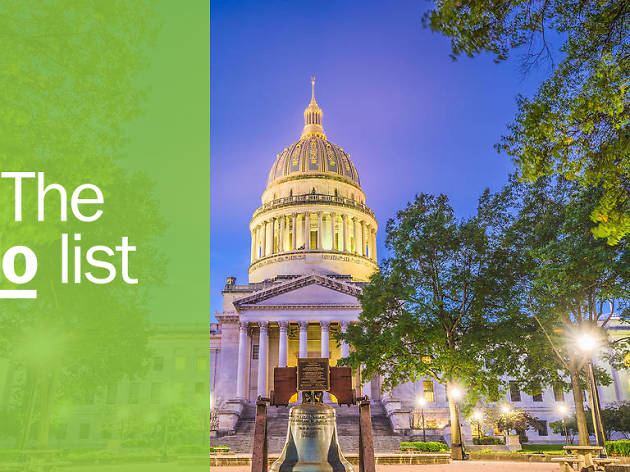 10 awesome things to do in West Virginia
Discover a secret bunker and a music lodge in the Mountain State. Here are the best things to do in West Virginia.
The clue's in the nickname: Mountain State. West Virginia's weather-beaten landscape is almost entirely mountainous and we're here for it. Lovers of the outdoors are drawn to the area for the wide array of adventurous activities it offers, from white-water rafting and skiing to hiking, rock-climbing and caving—all within an unspoilt slice of nature. Traditionally coal country, the state is full of small Appalachian towns brimming with culture. And, although techniclly part of the South, Washington D.C. and Baltimore are less than a 90 minute car drive away. Some of that nearby urban edge is definitely rubbing off: capital Charleston is a frontier town turned affluent and dapper city, with a thriving bar and dining scene. Enjoy the very best things to do in West Virginia.
Done something on this list and loved it? Share it with the hashtag #TimeOutDoList and tag @TimeOutEverywhere.
Find out more about how Time Out selects the very best things to do all over the world.
Best things to do in West Virginia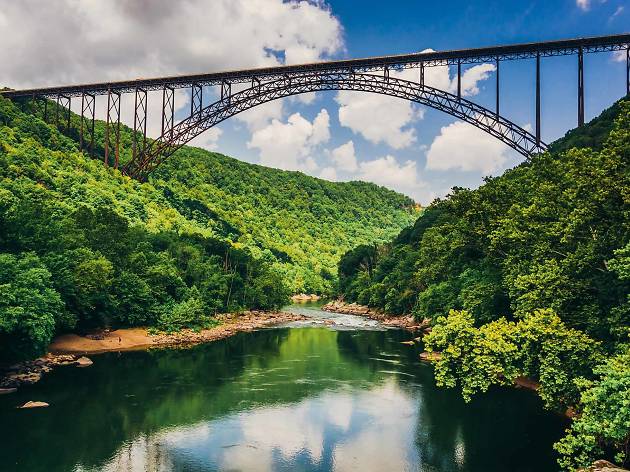 1. New River Gorge National River
Where is it? Lansing
What is it? Despite the name, the New River is one of the oldest rivers in the country. It winds its way through the Appalachians, surrounded by 70,000 acres of pristine National Park Service-maintained land.
Why go? Zipline through the treetops, kayak out to waterfalls, ride an aerial tram to the bottom of the gorge – there are plenty of adventurous options for every taste. And make time to take in the breathtaking New River Bridge, the most photographed place in the state.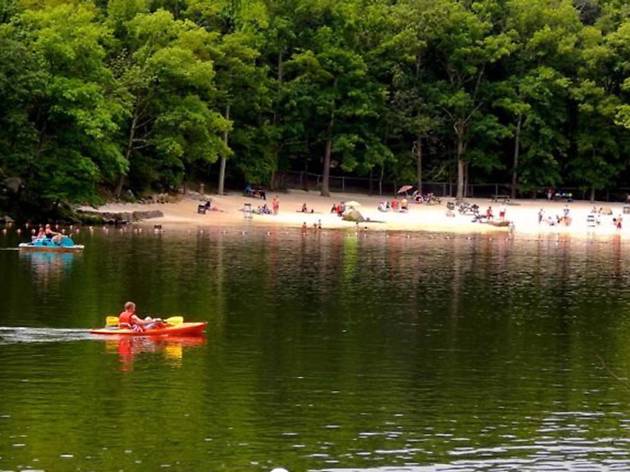 2. Berkeley Springs State Park
Where is it? Berkeley Springs
What is it? America's first ever spa, operating since colonial times in the center of an idyllic park in the Eastern Panhandle.
Why go? Visitors are in esteemed company – the young George Washington was a regular patron, advocating for the Springs' restorative powers. The nature-created, state-run spa offers unbelievable value for money in an incredible setting. Enjoy a luxurious soak in your own private walk-in Roman mineral bath, then work out any remaining knots with a massage.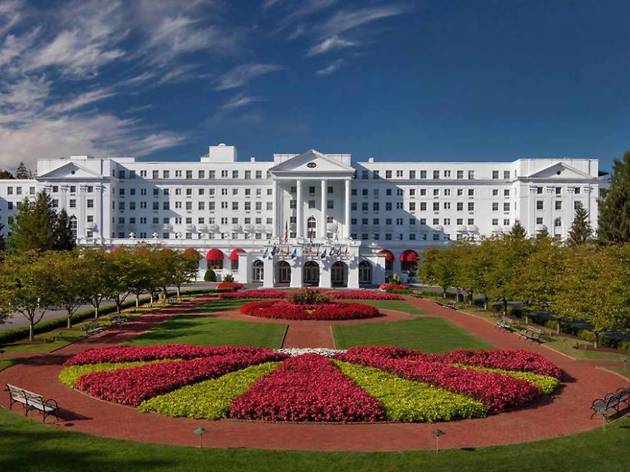 Where is it? White Sulphur Springs
What is it? A top-secret government bunker built beneath a legendarily lavish hotel.
Why go? This huge, concrete-lined bomb shelter was carved out underneath the famed Greenbrier resort in 1958 and maintained in a state of constant readiness for 30 years, intended as a place for Congress to retreat in case of nuclear fallout. So highly classified that the resort's upmarket clientele were totally unaware of its presence, the colossal bunker offers an utterly fascinating insight into Cold War history. Tours run daily.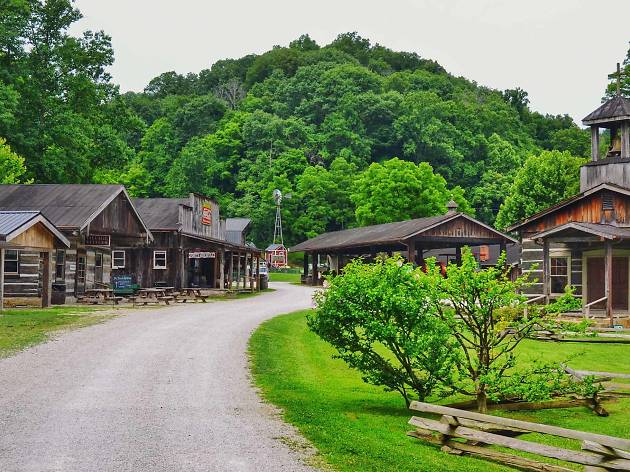 4. Heritage Farm Museum and Village
Where is it? Huntington
What is it? A living museum dedicated to the proud history of Appalachian heritage and culture over the past two centuries, nestled in the Ohio River Valley.
Why go? Explore more than 30 old structures, including a meticulously recreated nineteenth-century general store, church and homestead. Local artisans demonstrate authentic traditional trades from broom-making to blacksmithery, while historical re-enactors bring Appalachian history to life. There's plenty to keep kids happy too, including a petting zoo and machine discovery zone.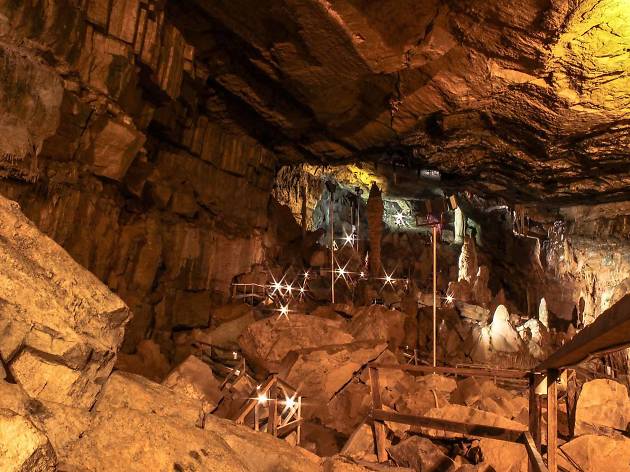 Where is it? Lewisburg
What is it? A vast subterranean sanctuary packed with stalagmites and stalactites, 120 feet underground.
Why go? If you're a spelunking novice, take a leisurely self-guided tour through the magical half-mile cavern to gaze at natural waterfalls and exotically named calcite formations like the Bridal Veil and the Snowy Chandelier. Feeling a bit more like a daredevil? Strap on some sturdy footwear for the four-hour guided Wild Cave tour, deep in the murky depths.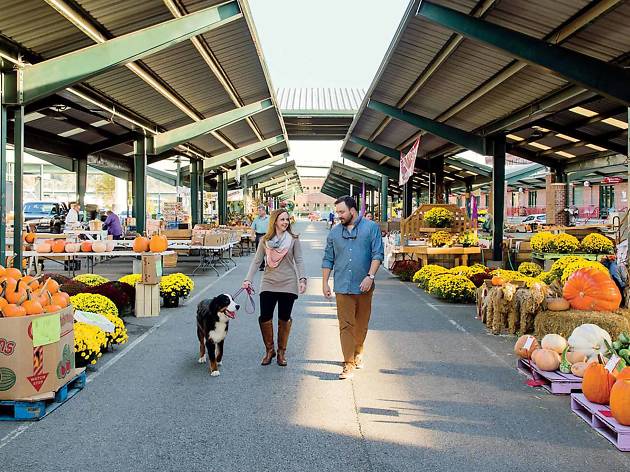 Where is it? Charleston
What is it? A year-round indoor-outdoor market in West Virginia's capital city, located in a beautifully renovated former 1800s train depot.
Why go? Part farmers' market, part craft mall, the vibrant Capitol Market brings together the best produce that the state has to offer. Affable, chatty vendors and artisans sell a bountiful array of goods, from ultra-fresh fruit, meat and seafood, to arts and crafts, exotic wines and cheeses. Try a few tasty samples before lunching at one of the market's many excellent eateries.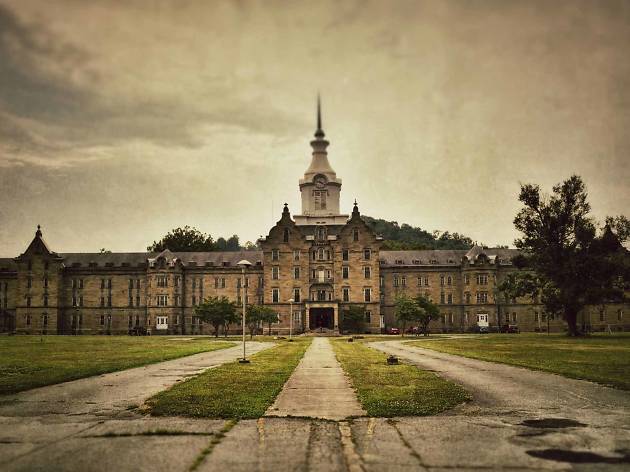 7. Trans-Allegheny Lunatic Asylum
Where is it? Weston
What is it? Looking more like a European castle than a medical facility, this National Historic Landmark was built in the mid-1800s as a hospital for the mentally ill, and was infamous for poor conditions and extreme overcrowding for decades, before closing in 1994.
Why go? Eye-opening tours explore shocking historical treatment of mental illness and the hospital's place in the local community. Perhaps unsurprisingly, the building has also become a target for paranormal investigators. If you're up for feeling spooked, then book an overnight ghost tour.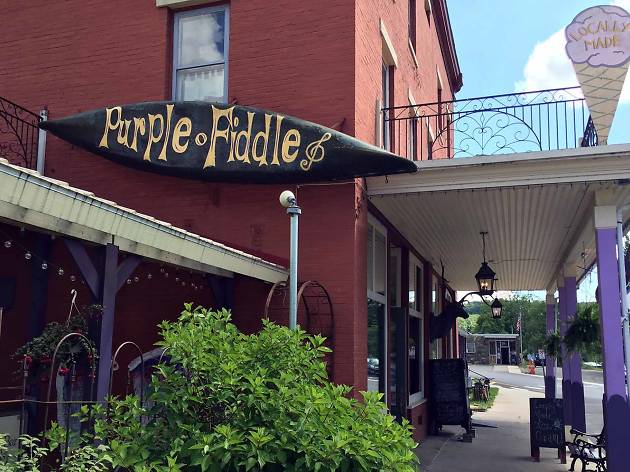 Where is it? Thomas
What is it? This unique music lodge opened in 2002 in the tiny town of Thomas, 3,000 feet up in the Allegheny Mountains. The venue has regenerated the sleepy old coal-mining town, now home to a growing arts community.
Why go? A mecca for bluegrass fans, the smoke-free, family-friendly spot plays host to an eclectic line-up of musicians every week. Perfect for after-ski vibes, locals and weekenders flock to the lodge for toe-tapping tunes and an outstanding craft beer selection.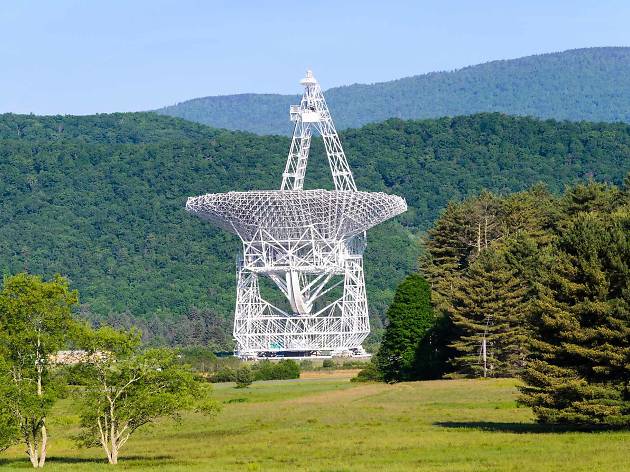 9. Green Bank Observatory
Where is it? Green Bank
What is it? West Virginia is a stargazer's dream, laying claim to the darkest skies on the East Coast. Where better for astronomy buffs to visit, then, than the home of the world's largest moving radio telescope? As remote as you can get from modern life, the enormous telescope lies in a 'radio quiet zone' with no wifi or cell service.
Why go? Engaging guided tours (including one on the search for extraterrestrial intelligence) show how the facility's state-of-the-art telescopes help us understand the universe.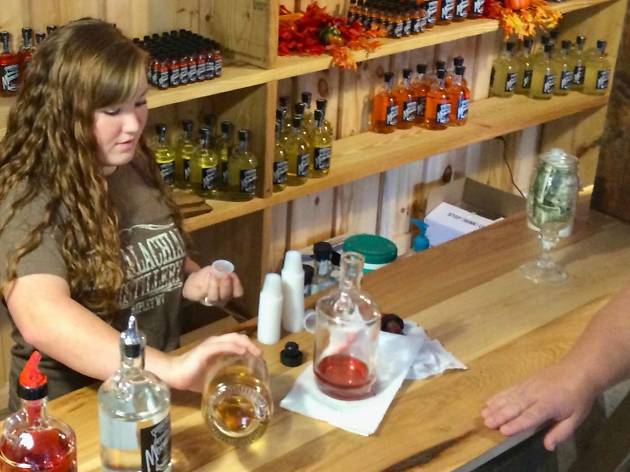 Where is it? Charles Town
What is it? A micro-distillery producing a contemporary spin on moonshine from a charmingly dilapidated backwoods log cabin.
Why go? Inspired by a love for the Italian liqueur limoncello, a husband-and-wife team founded this award-winning distillery and plantation in 2011, handcrafting all their products, right down to the labels. Sample delicious, imaginative cocktails and cordials with flavours like chocolate raspberry and saffron rose in the warm, welcoming atmosphere of the refurbished 1840s cabin.