London art exhibitions calendar
Our handy collection of all the big, small and scary art exhibitions coming to town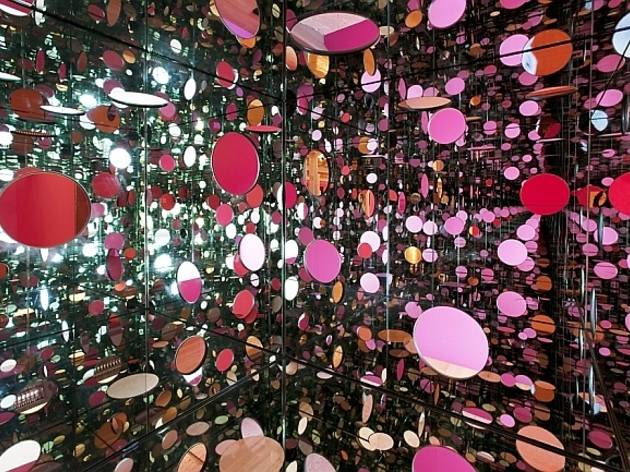 Hello eager art friend, want to do some planning ahead? Well, you've come to the right place with our one-stop shop for all the art exhibitions, big or small, coming to London over the next couple of months. From exciting new gallery openings to upcoming London photography shows, keep your eyes peeled and your paintbrush poised for as much art as your diary can handle. Or, if you can't wait that long, here's the best new art in London this week to satisfy those creative cravings sooner.
Art exhibitions in January
Art exhibitions in February
Art exhibitions further ahead
A retrospective of the Austrian artist, from her early '50s dabblings in abstraction to the later 'body awareness' nude paintings.
Read more
For her eighth show at Marlborough, the bold and fearless expressionist is showing a series of works that deal with big themes like the fragility of existence, featuring images of melting polar icecaps and the like.
Read more
A major – and long overdue – survey of the British photographer, whose scenes of inner-city scenes from the '50s and '60s document the seismic period of postwar social change.
Read more
The yearly prize makes a return, bringing together an international selection of photographers and offering one the £30k prize for their contributions to the medium. Always diverse, always eye-opening.
Read more
This show takes a look the Land of Opportunity through the prism of its artists and their printed works. There'll be many familiar pop faces here. Ed Ruscha's slick images both chronicle and celebrate everyday Americana; Andy Warhol peeks into the darker side of the nation's history with images of disgraced president Richard Nixon and bereaved First Lady Jackie Kennedy. Issues of racial divide – no less pressing than they ever were – are explored by African-American artist Kara Walker. 
Read more
The YBA who gained noteriety for making a silicone cast of his head and filling it with his own blood has produced a series of sculptures using a less gruesome material – fibreglass – for this exhibition, which he's scattering throughout the museum's artefacts.
Read more
2017 marks the fiftieth anniversary of the decriminalisation of male homosexuality in England. This show charts the preceding century: a hundred years of queer artists either making deeply personal work (about lives led in necessary secrecy) or avowedly political statements. Duncan Grant, John Singer Sargent, Dora Carrington and David Hockney are among those on display.
Read more
A show of new work from the Brit artist famed for his grisly scenes of violence and tragedy, displayed across lightboxes, photography and sculpture.
Read more
Fifty years after showing his work for the first time, the Tate is delivering a large-scale retrospective of the Italian artist. He'll always be associated with the tall, spindly, existential figures of his later years – but this exhibition should flesh out his wider career, including early dabblings in surrealism and abstraction.
Read more
Show more
Find our favourite art exhibitions on now
Fancy seeing an art show this weekend but no idea where to go? Well look no further. You can't go wrong if you head down to one of our ten favourite art exhibitions taking place in the capital right now.
Read more