London's best wine courses
Stop bluffing when you open a bottle – these courses will give you some proper wine know-how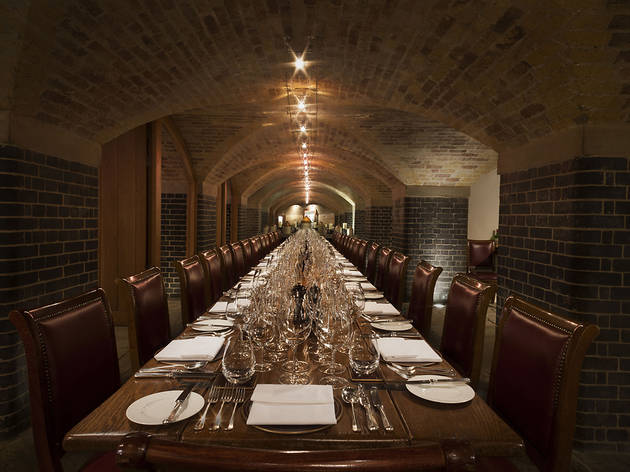 If you don't know your gamay from your gewurztraminer, book yourself on to one of these wine courses and learn to appreciate the art of viniculture.
Sponsored listing
L'Etranger
This jewel box of a restaurant entices the beau monde of Kensington with its Franco-Japanese cooking, impressive wine list and plush decor – all gleaming mirrors, dainty cutlery and sparkling wine glasses. The likes of maki rolls and sashimi, or caviar and foie gras, are equally at home on exec chef Jerome Tauvron's dual-nationality menu. For indecisive diners, the six-course tasting menu (£95) is a good introduction, but choosing carefully from the à la carte is a less pricey and no less flavourful option – or order the excellent-value set lunch. From the carte, inventive dishes might include beetroot 'ravioli' (in which fine slices of beetroot form a sandwich for tangy goat's cheese mousse) or succulent smoked langoustines wrapped in kadaifi (fine filo pastry). The latter made its dramatic appearance at table served under a glass cloche filled with aromatic smoke: this place has wow factor and the cooking rarely falters. Chicken is pepped up with nori salt and a sherry reduction, and spicy yellow-fin maki rolls would pass muster in Kyoto. Service is amenable, and the broad-ranging wine list is an oenophile's dream (bottles can be bought to take away), so it's a shame only six are available by the glass. In the basement is the rather bunker-like wine bar Meursault, where the food has a similar, though more casual, Franco-Japanese approach. Insider's tip: Meursault's wine-pairing menu (£59 per person with wine) is a good-value alternative to dining upstairs.  
"Try our enticing new winter set menu at £27.50pp, as well as our award-winning wine selection (Best Wine Restaurant 2016 by Wine Spectator)."
South Kensington
Online booking