Camden clubs
Dust off your dancing shoes and discover the best Camden clubs and bars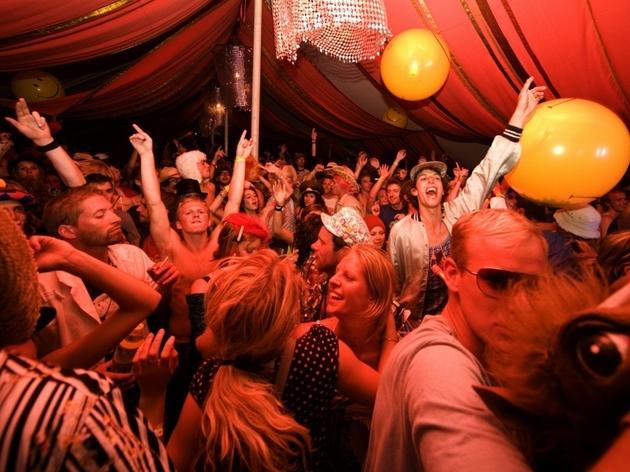 Given that the area revolves around music, it's unsurprising that there are a plethora of clubs in Camden. Some of the most renowned in the capital, in fact, including Koko, which has been entertaining Camdenites since 1900 and the Barfly down at the Chalk Farm end of Camden, which champions the best in up-and-coming rock bands. So get ready for a great night out, as you browse our round up of the best Camden clubs.
What's on? Club nights in Camden
The techno club celebrates it's third anniversary, with performances from Angie Taylor, Surreal and LegoLas.
Read more
It's back! Oh, how we have missed it so. Moved from its base at the Scala to this, its new Camden home and still following the footsteps of Guilty Pleasures and the Erection Section, this sell-out night is where the ballads rule and the more key changes, big hair and rocking out you can do, the better you'll be for it. If you're a fan of '80s power ballads and glam rock bands, then here's your bad perm-shaped calling.
Read more
The very best in old and new school hip hop and R&B each and every Friday with our esteemed resident DJs.
Read more
Overdose on hip indie-dance tunes spun by resident DJ Christian Laing and guests. As well as electro and indie-pop mash-up madness, you'll also hear a smattering of cheese and student party anthems. Full-throttle fun.
Read more
Three floors of dance-inducing R&B, house and club anthems, plus a range of live acts throughout the night.
Read more
The massive UK-wide indie night hold a rockin' weekly residency here with resident DJ Dan and friends ripping through indie anthems and new classics. A long list of former guest DJs means you never know who might turn up and hog the decks.
Read more
No guesses needed here! All the '80s and '90s pop, hair rock, disco, indie and cheese you could ever wish for. Don't forget to dress up, as it'll make jumping around to anthems from Whitney, Britney, Oasis, Blur, Madge and others all the more fun.
Read more
Show more
Explore more of Camden