Camden clubs
Dust off your dancing shoes and discover the best Camden clubs and bars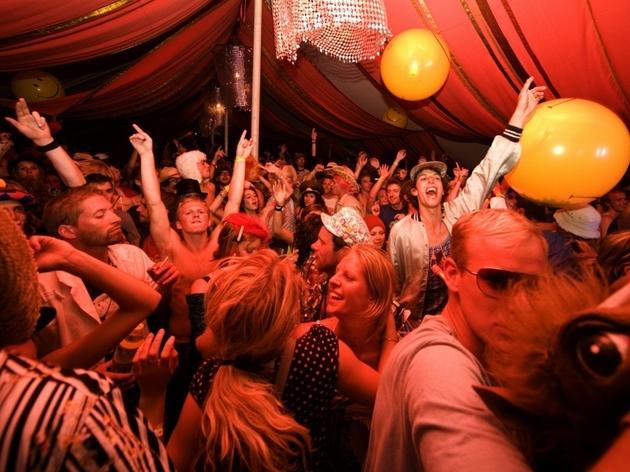 Given that the area revolves around music, it's unsurprising that there are a plethora of clubs in Camden. Some of the most renowned in the capital, in fact, including Koko, which has been entertaining Camdenites since 1900 and the Barfly down at the Chalk Farm end of Camden, which champions the best in up-and-coming rock bands. So get ready for a great night out, as you browse our round up of the best Camden clubs.
What's on? Club nights in Camden
Over the past 14 years he has successfully built his funk and soul into an impeccably stylish brand. For this night he has opened the door to the other side for a spooky twist.
Read more
Ghoulish vibes from DJ Rugrat and others as they spin the garage, house, hip hop and R&B cuts.
Read more
Abba. Junk food. Watching Jeremy Kyle. Thwacking dawdlers on Oxford Street over the back of the head with a copy of Time Out. We've all got our guilty pleasures, and this hugely fun night celebrates the musical side of them. It's a high-quality but ultimately cheesy party of pop, disco, dance tracks, R&B and soft rock, where you can hear anything from Hanson to Haim to Soft Cell to Whitney to Beyoncé, accompanied by dancers, live acts cabaret performers, balloons and a lot of glitter Leave your hipster credentials at the door, dress up and get guilty!
Read more
There's no fear of the spookier elements of Halloween creeping in to this massive music love-in. Think more Scooby Doo costumes, glittery skulls, cheerleader dance routines, speed eating competitions and crowd-surfing clowns alongside their usual serving of quality pop, disco and R&B in a bid to get every last person (dead or alive) on the dancefloor.
Read more
Three floors of dance-inducing R&B, house and club anthems, plus a range of live acts throughout the night.
Read more
The massive UK-wide indie night hold a rockin' weekly residency here with resident DJ Dan and friends ripping through indie anthems and new classics. A long list of former guest DJs means you never know who might turn up and hog the decks.
Read more
Show more
Explore more of Camden