May bank holiday parties and club nights
An extra day off means an extra day to recover. Head to one of the capital's biggest and best shindigs this bank holiday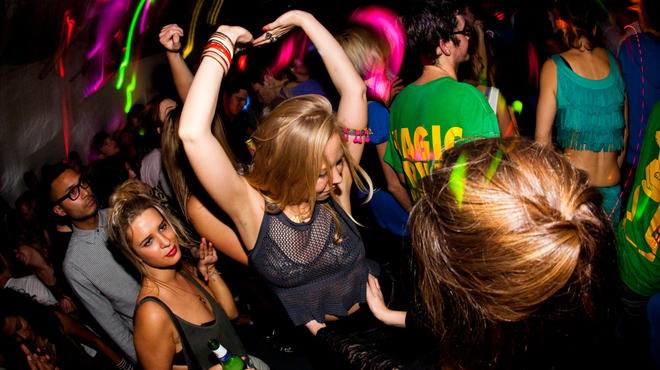 © V Parker
A three-day weekend (Sat May 2 – Mon May 4 2015) only means one thing: more time to party. With a bounty of great parties taking place in London this bank holiday, dance 'til you drop at one of the thirty best club nights over the long weekend. Or, if you're feeling really, really brave on the first May bank holiday, why not hit all thirty?
Thirty great nights out this May bank holiday
Birthdays are great, but when they celebrate the tenth anniversary of seminal bass, techno and dubstep label Hyperdub, they're especially awesome. It's a full-on, three-room takeover from the Hyperdub crew at Fabric tonight, featuring an immense cast. Some of the many highlights include: label boss Kode9 playing a set with acclaimed grime MC Flow Dan, smoky dub songwriter Cooly G, soundscape experimenter Laurel Halo, Latin dub aficionado Mala, grime-techno upstart Terror Danjah and many, many more. Essential.
See all May bank holiday clubbing in London
---
Want more? Check out London's best clubs
---
See our guide to bank holiday in London