Boat parties in London
Ahoy there party people, let us plot your course for a nautical but nice night out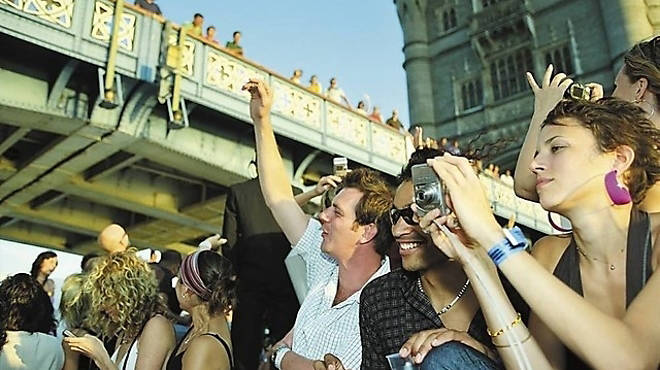 Rave on the waves this summer
Close your eyes and pretend you're partying on the Amazon at the Tropicalista Thames Boat Party, which weighs anchor at Westminster Pier on July 6. Three of London's biggest Latin club nights – Batmacumba, Arriba La Cumbia and Movimientos – all join forces for this one-off voyage, loaded with a cargo of the finest samba, merengue and modern Brazilian bass records this side of the Equator. The vessel – the Dutch Master – has three decks on which to shake das booty, so there'll be no risk of cabin fever.
near Traitor's Gate Tower Of London, EC3N 4DT
More info
Ahoy mateys. If you've got seafaring legs and the desire to do a merry jig, boat parties offer the chance to break free of clubs and enjoy the city in a whole new way. Boarding from Temple Pier on Saturday June 22 is the Nextmen's Boat Party. The hip hop DJ duo take to the river with beats that are sick but hopefully not seasick. Looking ahead, August sees tech-house crew Bleep Nights set off for a daytime jaunt. Try not to go overboard on the grog, however – there's also an afterparty at the mighty Ministry of Sound later on.
For anyone after a classier, 'port out, starboard home' style of aquatic adventure, a party on Saturday June 22 named SS Atlantica is the one for you. It sets sail from the recently redeveloped Savoy Pier (elegantly backdropped by the Savoy Hotel itself) and promises all the splendour of a classic ocean liner. Imagine 'Titanic' but without any riff-raff below deck. Or an iceberg, for that matter. The ship's dress code is 'at-sea formal wear' so ladies think silky silver screen idol, and guys, aim for a sexy Captain Birdseye.
---
As dancehall party The Heatwave turns ten, Time Out celebrates six ways the collective bring Jamaican culture to the city, whistles 'n' all
As it celebrates its fourteenth birthday, here's the lowdown on the Clerkenwell rave cave
Ministry are flashing back to 1991 – find out what's changed since the Southwark superclub first opened…
Some seriously fresh nightlife spots are opening up. We pick the best new rooms for manoeuvre...
East London isn't the only place for a top night out – here are great some venues on the other side of town.
Claim your territory and don't forget to power nap – the hip hop don shares the secrets to his success.
Dance on the ceiling this summer and find the capital's best rooftop shindigs.
See more clubbing in London
---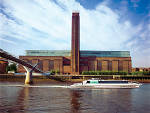 Bored by dry land? We've picked London's best boat tours along the river Thames and the city's picturesque canalways.
Whether you're looking to swim yourself fit or simply escape the summer heat, nothing beats a refreshing dip in the open air.
See more outdoor fun in the capital