Rooftop parties in London
Dance on the ceiling this summer and find the capital's best rooftop shindigs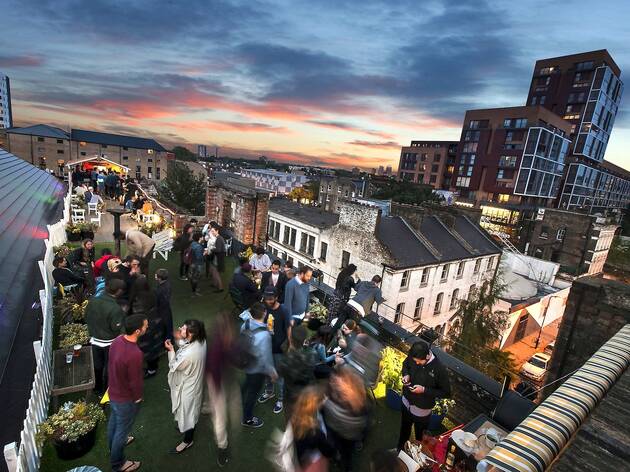 Soak up some of London's best rooftop parties and sounds form way up high this summer. The weather is improving, so head to the best skyscraper terraces and rooftop gardens and get giddy.
London's best rooftop events
The Queen of Hoxton's party-friendly Shoreditch rooftop is open again for the summer, with a trippy Summer of Love theme. Head up on any day of the week for food, fun and flower power – psychedelic ice cream sandwich, anyone? And check out the venue website for details of special events, including some in association with the Museum of Happiness. Far out.
Read more
London's best rooftop venues
Not up for a rooftop party?
As much as we love London's dark and dingy pubs, there are occasions when tatty banquettes and yellowed walls don't quite cut it. For a classier night of inebriation, get yourself to one of London's best rooftop bars. Here, you'll find swish cocktails, plush lounges and gourmet bar snacks galore, not to mention a front-row seat to the sexiest skyline on the planet.
Read more