The best film events in London this week
One-off screenings, festivals, seasons, double-bills and more. Each week we bring you the very best of London's alternative film events
Every week, we round up the best film events happening outside London's multiplexes, from major international film festivals to classic seasons at the BFI, from double bills and all-nighters to one-off screenings and in person Q&As with stars, filmmakers or experts. London also has a thriving DIY film club scene in pubs, restaurants, galleries and pop-up venues, and in the summer months you'll find a wealth of outdoor screenings in parks and gardens across the city.
1
Cheap Thrills: 'Southland Tales'
The subtitle of the Barbican's week-long Cheap Thrills season is 'Trash, movies and the art of transgression'. The aim is to explore everything from high camp to low exploitation, asking what exactly is bad taste – and is it different from just plan bad? The film screenings cover everything from established arthouse classics like Catherine Breillat's 'A Ma Soeur!' and Todd Solondz's 'Happiness' to genuine weirdies like Blaxploitation freakout 'Dolemite' and (inevitably) John Waters's 'Female Trouble'. But our pick is 'Southland Tales', a singular pinnacle of misguided ambition, Richard Kelly's batshit follow-up to 'Donnie Darko'. Great it ain't – unmissable it most certainly is.
Barbican Centre, Silk St, EC2Y 8DS.
Sun Oct 30, 5.15pm. £9.50, £8.50 concs.
2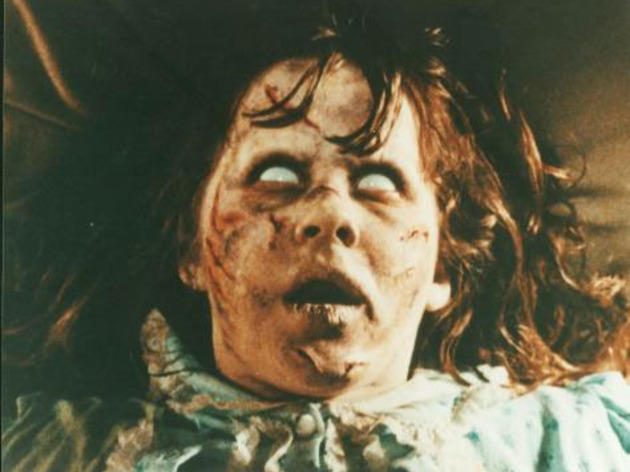 Classic Horror All-Nighter
There are heaps of great Halloween-themed movie events taking place across London – so many that we were able to make an entire page listing the best ones. Here's one that fell through the cracks: a whole night of top-notch horror for the traditionalists among us. There's unlikely to be a film here you haven't seen, but there's not a bad apple in the bunch – and besides, they're a whole new level of scary on the big screen. The line-up is 'Halloween', 'The Exorcist', 'Alien', 'A Nightmare on Elm Street', the longer cut of 'The Shining' and, to wake you up good and proper in time for brekkie, 'The Texas Chain Saw Massacre'.
Prince Charles Cinema, 7 Leicester Place, WC2H 7BP.
Sat Oct 29, 8.45pm. £20.
3
Film Africa: 'The Revolution Won't Be Televised'
As its name suggests, the annual Film Africa festival showcases films from, well, Africa – the best new features, shorts and docs, plus talks and workshops too. The selection is wide-ranging and impressive, covering the continent from Cairo to Cape Town. But we've selected this documentary about the hip hop-fuelled youth movement that sprang up in Senegal when corrupt and ageing President Abdoulaye Wade announced his intention to cling on to power. Director Rama Thiaw will introduce, and there'll be live music from Keur Gui, one of the acts featured in the film.
Ritzy Picturehouse, Coldharbour Lane, Brixton, SW2 1JG.
Sun Oct 30, 6.30pm. £13.50, £12.50 concs.
4
London East Asia Film Festival: 'I'm a Cyborg'
Like Film Africa, the London East Asia Film Festival does as its name promises: brings great films from across East Asia to London. This year, the focus is on 'Oldboy' director Park Chan-Wook, with screenings of his debut 'JSA', his timeless Vengeance trilogy and his beautiful new movie 'The Handmaiden'. But we've gone for this lesser-known oddity, an intelligent and ornate piece of work. Young-Goon is a factory worker who spends her days assembling transistor radios. As the repetitiveness of her work sets in she starts to believe she's a cyborg, so she slices her wrists, plugs herself into the mains, and is duly packed off to a psychiatric hospital.
Hackney Picturehouse, 270 Mare St, E8 1HE.
Sun Oct 30, 6.30pm. £12.50, £11.50 concs.
5
Márta Mészáros day: 'Diary for My Children' + 'Diary for My Loves'
She's hardly a household name in the UK, but Polish director Márta Mészáros's work deserves to be better known. This all-day celebration includes a conversation with Mészáros alongside screenings of two of her best-loved films. Set after the war, 'Diary for My Children' sees teenage Juli and her grandparents returning from exile in Russia to Budapest. But Juli's hopes of happiness in her homeland are gradually eroded by the strictures of a disciplinarian society. Based on Mészáros's own experiences, the film is notable for its sincerity, intelligence and strong performances. 'Diary for My Loves' continues the story.
Frontline Club, 13 Norfolk Place, W2 1QJ.
Sat Oct 29, 2pm. £15, £12 concs.
6
Black Star: 'Jackie Brown'
The BFI's epic Black Star season, paying tribute to the best black actors from around the world, continues with Quentin Tarantino's third film. It's a pretty faithful adaptation of Elmore Leonard's novel 'Rum Punch', in which airline steward Jackie is picked up by the feds at LAX with cash and drugs destined for gun trader Ordell. Reluctant to do time and aware that Ordell tends to murder anyone he suspects might turn informer, she decides to play cops and criminals against each other. Funny and poignant.
BFI Southbank, Belvedere Rd, SE1 8XT.
Sun Oct 30, 4.50pm. £8.35–£11.75.
7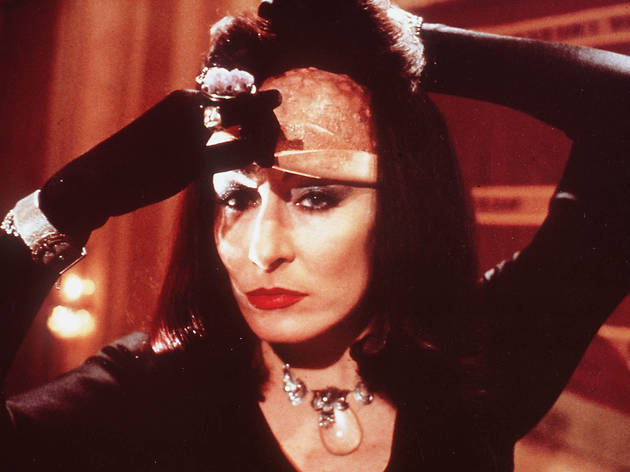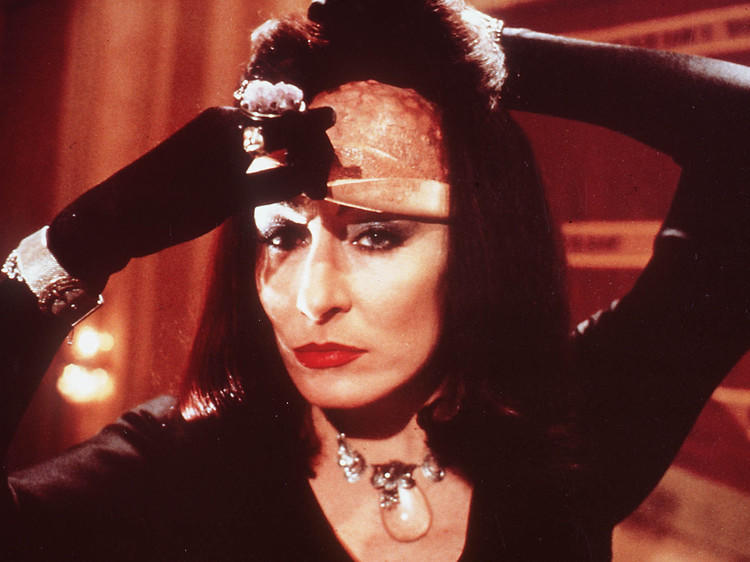 Out at Clapham Halloween Special: 'The Witches'
Another great Halloween event, here's a welcome screening of Nicolas Roeg's subversive take on Roald Dahl's novel. Luke and his Norwegian grandmother, both clued up on witch-lore, end up sharing a seaside hotel with a coven. Led by the Grand High Witch, the witches plan to turn all of England's children into mice. Issues of identity are given darkly humorous expression and there are some wonderful special effects from Jim Henson's crew. Strange and scary enough to fascinate parents and offspring alike.
Clapham Picturehouse, 76 Venn St, SW4 0AT.
Fri Oct 28, 11.59pm. £10.50, £9.50 concs.
8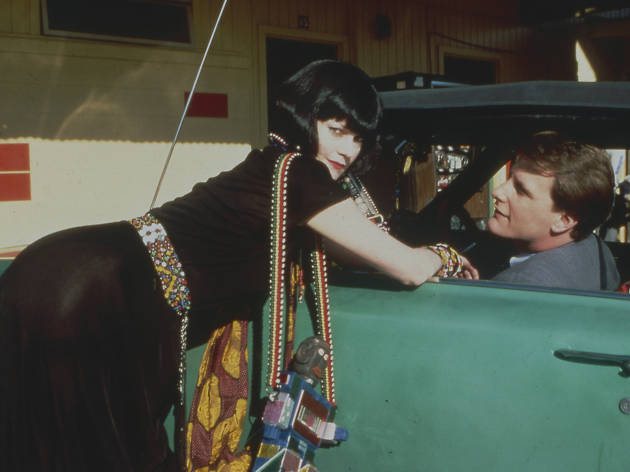 The Badlands Collective: 'Something Wild'
On its thirtieth anniversary, the Badlands Collective film club is screening 'Something Wild', a classic of American independent cinema on 35mm. When squeaky-clean Big Apple businessman Charlie Driggs (Jeff Daniels) walks away from a diner without paying the bill, his brief excursion into crime attracts the attention of a woman who calls herself Lulu (Melanie Griffith). This downmarket femme fatale hijacks Charlie with the offer of a lift that soon develops into a lunatic weekend of stealing booze and bondage. Jonathan Demme's gem distinguishes itself from other 'yuppie nightmare' movies by its very real sympathy for its oddball characters.
Prince Charles Cinema, 7 Leicester Place, WC2H 7BP.
Tue Oct 25, 9pm. £8.50.
9
Tufnell Park Film Club: 'Young Man With a Horn'
Originally released in Britain as 'Young Man of Music', lest anyone got the wrong idea about Kirk Douglas's choice of instrument, this biopic plays fast and loose with the life of its inspiration, legendary jazzer Bix Beiderbecke. Douglas's devotion to his trumpet drags him into a melodramatic bad-boy lifestyle, embracing both booze and Lauren Bacall before submitting to a redemptive alliance with sweet-singing Doris Day. Old-school it may be, but the sound-track bops along nicely with jazz-tinged standards.
The Star, 47 Chester Rd, N19 5DF.
Tue Oct 25, 8pm. £15 m'ship.
10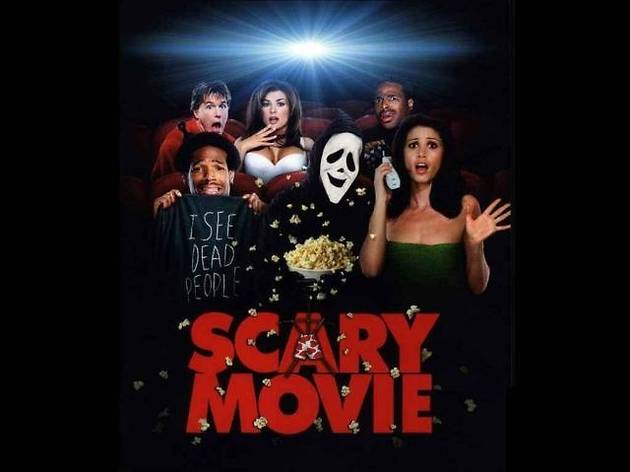 £1 Cinema Club: 'Scary Movie' + Halloween ball
£1 for a movie and a night of dancing to spooky pop classics? Sign us up! Okay, so the film itself isn't exactly a comedy masterpiece, but it's fun enough: think 'Airplane' for horror movies, only not quite that clever. After the phone taunting and pre-credits slaughter of 'Baywatch' star Carmen Electra, the ramshackle plot plunders everything from 'The Blair Witch Project' to 'The Matrix' to 'Riverdance'. There are a few nice touches, though.
The Grand, 21-25 St John's Hill, SW11 1TT.
Sat Oct 29, 6pm. £1.
See what's on at the cinema this week