The best film events in London this week
One-off screenings, festivals, seasons, double-bills and more. Each week we bring you the very best of London's alternative film events
Every week, we round up the best film events happening outside London's multiplexes, from major international film festivals to classic seasons at the BFI, from double bills and all-nighters to one-off screenings and in person Q&As with stars, filmmakers or experts. London also has a thriving DIY film club scene in pubs, restaurants, galleries and pop-up venues, and in the summer months you'll find a wealth of outdoor screenings in parks and gardens across the city.
1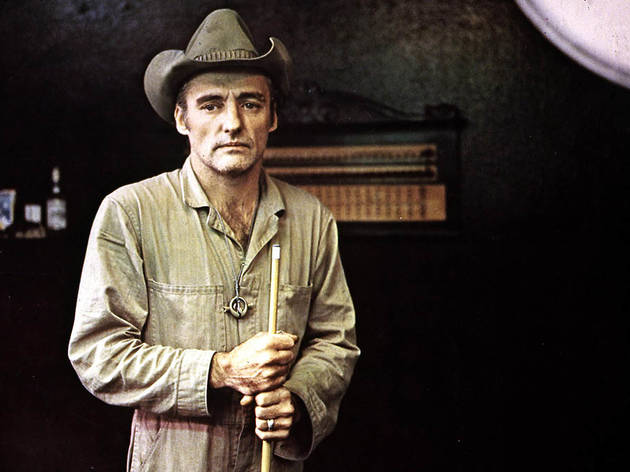 Adapting Miss Highsmith double bill: 'The Glass Cell' + 'The American Friend'
A new series of screenings inspired by the works of the great thriller writer Patricia Highsmith kicks off with a double bill of terrific German-language adaptations. 'The Glass Cell' was West Germany's Oscar nominee in 1978, about a man convicted and tortured for a crime he didn't commit. 'The American Friend' is Wim Wenders's reimagining of 'Ripley's Game', with Bruno Ganz as a terminally ill art restorer who falls under the spell of Dennis Hopper's slippery American expat Tom Ripley (yep, the same Tom Ripley played later by Matt Damon).
Rio, 107 Kingsland High St, E8 2PB.
Sun Oct 2, 1.45pm. £11, £9 concs.

2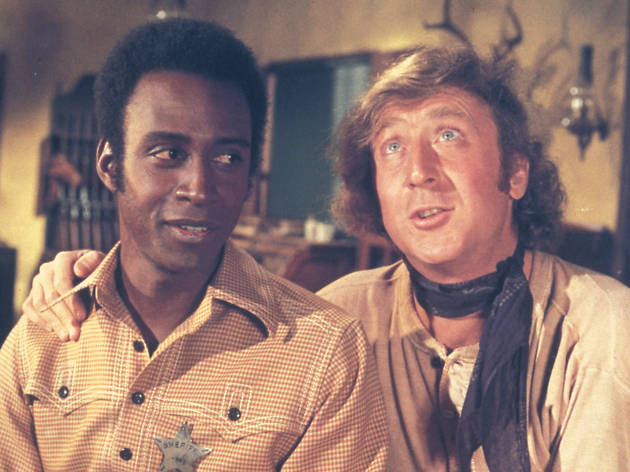 Gene Wilder tribute: 'Blazing Saddles' charity screening
Pay tribute to the late, impossibly great Gene Wilder and give a little to Alzheimer's Research UK with this special screening of Mel Brooks's timeless pastiche. A satire of Hollywood's white-centric accounts of the American West, and told from the perspective of the first black sheriff in an all-white town, the film can be wince-inducing in the politically charged, highly racial tone of its humour. Co-written by Richard Pryor, it remains a riot of bad taste.
Prince Charles Cinema, 7 Leicester Place, WC2H 7BP.
Thu Sep 29, 6.30pm. £5.
3
BFI Cult: 'Chopper Chicks in Zombietown'
Whenever anyone tells you the world is going to hell, what with all the wars and political turmoil and Brexit, tell them: 'Yes, but "Chopper Chicks in Zombietown" is playing at the British Film Institute, so all is not lost'. The kind of film that would've been anathema within the hallowed halls of the BFI just a decade or two ago, this thunderously idiotic B-movie offers precisely what the title promises: a gang of murderous women on motorcycles sorting out a zombie invasion. Lovely.
BFI Southbank, Belvedere Rd, SE1 8XT.
Thu Sep 29, 8.40pm. £8.35–£11.75.
4
Edgar Wright presents: 'The Driver'
This week's classic picked by the 'Shaun of the Dead' director is Walter Hill's sleek exercise in petrolhead cool, the film that directly inspired the very similar 'Drive'. A mash-up of brilliantly edited car-chase flick and existential thriller, it recalls the sombreness of Jean-Pierre Melville and the spareness of Sergio Leone. The brilliant plot of cross and double-cross, with cop Bruce Dern out to nail ace getaway driver Ryan O'Neal, unravels with impressive tautness.
Picturehouse Central, 20–24 Shaftesbury Ave, W1D 7DH.
Mon Oct 3, 7pm. £8.
5
Scalarama: 'Simon and Laura'
The annual Scalarama festival of DIY film screenings is drawing to a close, but here's one last obscurity that should be far better known: a gentler British antecedent to the classic TV satire 'Network'. Simon and Laura (Peter Finch and Kay Kendall) are the Richard and Judy of their day, a married couple who feign domestic bliss for the sake of the small screen, but bicker constantly as soon as they're off air. Just as in 'Network', they soon learn that acting angry for the cameras does wonders for the ratings.
The Cinema Museum, 2 Dugard Way, SE11 4TH.
Thu Sep 29, 7.30pm. £8.50, £6.50 concs.
6
London Surf/Film Festival: 'Forbidden Trim'
The London Surf/Film Festival returns, with two days of docs, features and shorts. Usually the programme is only really appealing if you're seriously into the tube-cutting lifestyle, but 'Forbidden Trim' sounds like it might work for the layman too. Presented on 35mm film by the director, it's a giddy exploitation movie about a team of commandos who pretend to be surfers to infiltrate a crime network.
Regent Street Cinema, 309 Regent St, W1B 2UW.
Sat Oct 1, 9pm. £9.50.
7
The Concrete Lens
An evening of architecture films that… hey, come back! This new film night actually sounds really fun, with shorts, classic TV clips, archive footage and old news reports hand-picked by authors John Grindrod and Christopher Beanland. They're promising to screen the entire 'Telly Savalas Looks at Birmingham' special – if you don't know it, look it up on YouTube and bring a ray of sunshine into your life – along with lots more random bits and pieces. So if you like buildings and laughing, give it a go.
The Book Club, 100 Leonard St, EC2A 4RH.
Wed Sep 28, 7pm. £6.
8
Classic Cinema Club: 'Horse Feathers'
The title is an archaic byword for bunk or baloney, a fitting epithet for the Marx Brothers' second screen original, in which the brothers and their writers throw sanity to the winds with a wildly disorganised parody of academic life. Groucho is president of Huxley College, where chief subjects on the curriculum seem to be football, sex, the delivery of heinous puns (haddock/headache) and the refurbishing of old vaudeville routines. The brothers were never so chaotic or so aggressively funny.
Ealing Town Hall, New Broadway, W5 2BY.
Fri Sep 30, 7.30pm. £7, £6 concs.
9
Head Trips: 'Fata Morgana'
Another in the Barbican's short season of mind-melting psychedelic masterworks. Werner Herzog's completely non-narrative movie is cast in the mock-heroic form of an epic poem, each of its chapter headings ('Creation', 'Paradise', 'The Golden Age') being more ironic than the one before. Shot in and around the Sahara, its images evoke the idea of the desert as a terminal beach littered with colonial debris, spanning extremes of poverty and misery, peopled with the dispossessed and the eccentric, haunted by mirages. Brilliantly original.
Barbican Centre, Silk St, EC2Y 8DS.
Tue Sep 27, 8.30pm. £9.50, £8.50 concs.
10
Rooftop Film Club: 'Risky Business'
The film that made Tom Cruise a star. He plays a young man who suddenly finds himself in possession of the classic teen dream: parents away for the weekend, empty house, his father's forbidden Porsche. He finds a girl who turns out to be a hooker, but she gets on fine with all his buddies ('nice friends you have – clean, polite, quick'). Then the Porsche falls into Lake Michigan, and he gets pursued by Guido the Killer Pimp. Offensive it may be, but overlook the rampant misogyny and there's fun to be had.
Stratford Roof East, Great Eastern Way, E15 1XE.
Sat Sep 28, 8pm. £15.
See what's on at the cinema this week