Film
London and UK cinema listings, film reviews and exclusive interviews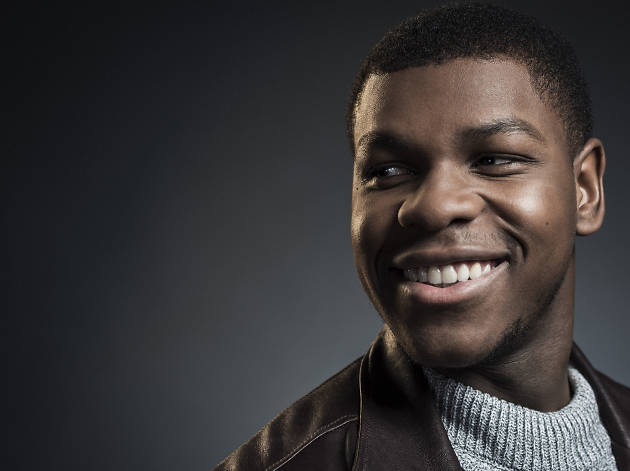 John Boyega talks Pacific Rim Uprising, the future of Star Wars and his bus phobia
Superstardom hasn't gone to John Boyega's head. The 26-year-old south Londoner has gone from hungry wannabe to a key part of the world's biggest movie franchise, 'Star Wars', and can now get his own projects greenlit via his production company, UpperRoom. But instead of splurging on himself, he's treated his parents. 'I wasn't trying to give anyone a heart attack,' he laughs of their surprise gift, 'but I had to make it really cool for them.' He did. It was a house. In person, his self-deprecating shrugs don't mask the sense of how seriously he's taking his shot. He's not interesting in coasting on his fame. Before 'Episode IX' kicks off, he's pouring all his infectious energy into loud, feelgood monster sequel 'Pacific Rim Uprising'. 'It's colourful and vibrant,' Boyega enthuses. The movie again sees humanity fighting creatures from another dimension, and he's a producer this time too. 'I'm following this baby from casting all the way to marketing,' he says. 'It's exciting.' You spend a lot of the film piloting a Jaeger, an enormous fighting robot. Talk me through the logistics.'It's fantastic. We built a robot head on top of hydraulics, so the actors can feel the force of any hits or punches. We had sparks that went off.' Did it feel like playing a video game?'Yeah, man. You're like, there's some "Tron" stuff going on here. But we were knackered by the end of the day. Then I was off to a meeting. [As a producer] you're tuned in constantly.'                       Jaeger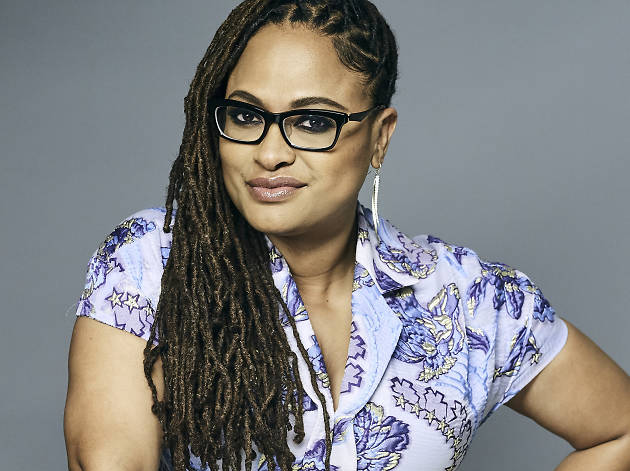 Ava DuVernay on A Wrinkle in Time and change in Hollywood
Her first film was shot in 15 days. Her second in only a day or two more. Not only has 'A Wrinkle in Time' made Ava DuVernay the first woman of colour to direct a $100m movie, it's probably given her time to take a lunch break too. 'We had 80-plus days,' she says. 'Money buys you time.' A fierce campaigner for racial and gender equality, she's still happy to be following up civil rights drama 'Selma' and searing doc '13th' with less harrowing material. 'It was nice to go and design talking flowers instead!' Had you read 'A Wrinkle in Time' as a kid?'It missed me. I don't know how, because my sister read it and I was in the same bedroom! But when I read it, I was really captivated by Meg, this girl with glasses who didn't think much of herself and who's lonely in the world. I related to her. When Disney said they were open to making her a black girl, that took it there for me.'  Which kids films have influenced you?'I love "The NeverEnding Story". I always wanted to fly on the big dog. Instead of a big dog, we have a big flying leaf [laughs].' Who were the people who inspired you as a kid?'No one famous. My mum and my aunt, Denise, who gave me a love of movies. I grew up around these incredible working-class women in inner-city Compton. They were my superheroes.' Are you encouraged and optimistic that Hollywood is in a time of change now?'I feel encouraged and optimistic, but I don't think any change has happened. Change is systemic. One award, one big weekend at the box o
Five must-see films at BFI Flare
This week London's biggest celebration of LGBT+ cinema, BFI Flare, gets underway on the South Bank. Expect Q&As, parties, club nights, talks and, most of all, movies. Loads of them. We asked Tricia Tuttle, artistic director of BFI Festivals, to pick five that showcase the crowd-pleasing, groundbreaking best of queer cinema on offer.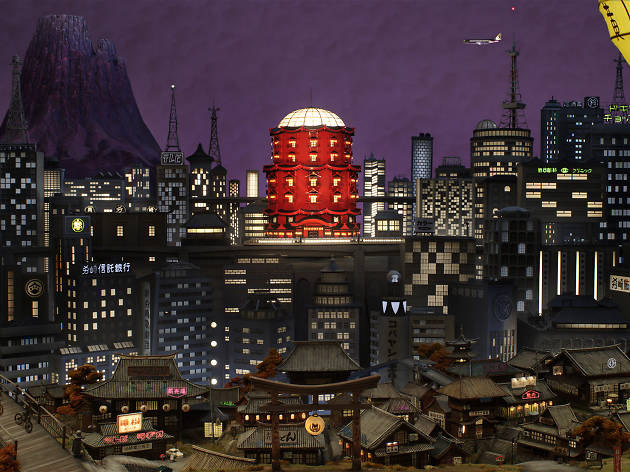 This new Wes Anderson exhibition is coming to London to celebrate the release of 'Isle of Dogs'
Man's best friend and one of humanity's most imaginative filmmakers meet in 'Isle of Dogs', a dazzling, funny and lovingly crafted new animation from Wes Anderson, the writer-director behind 'Rushmore', 'The Royal Tenenbaums' and 'Grand Budapest Hotel'. If you loved Anderson's giddy Roald Dahl animation, 'Fantastic Mr Fox' or if you fancy getting giddily lost in another of his wonderfully witty, eye-poppingly detailed worlds (or if you just go all gooey at the merest sight of a pooch), this is a must-see. 'Isle of Dogs' is set in the Japanese city of Megasaki, but it was made partly in London at 3 Mills Studios, and a buzzy new West End exhibition about the making of it will be opening its kennel doors to everyone on Friday March 23 for two weeks. Curated by Anderson himself and taking place at hip new arts space, The Store X, 180 The Strand, the exhibition offers a seriously rare step into the world of the film and Wes Anderson's filmmaking. On display are many of the film's original stop-motion puppets and sets from the production, and an 'Isle of Dogs'-inspired noodle bar will be turning out delicious bowls of steaming ramen. If, as Time Out's 'Isle of Dogs' review points out, 'Wes Anderson fans won't want to miss it', they definitely won't want to miss this show either. Better still? It's totally free to visit. You'd be barking to miss it. What's the story of 'Isle of Dogs'? Set in a dystopian future Japan in the fictional Megasaki City, 'Isle of Dogs' tells the story o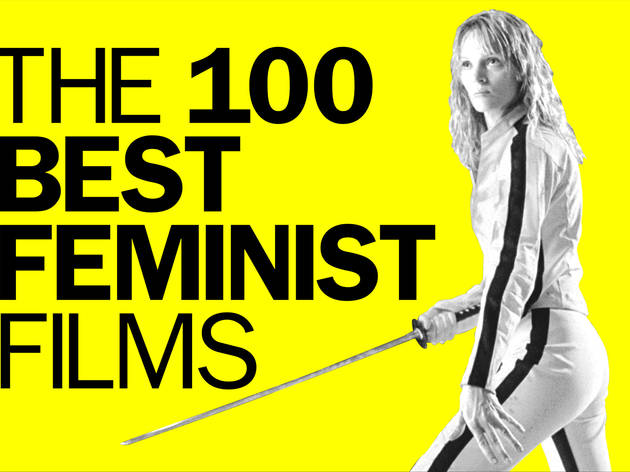 The 100 best feminist films of all time
Let's hope the seismic waves triggered by #MeToo and #TimesUp result in serious, lasting change—the kind that marks one generation from the next. In the meantime, we're inspired. We're furious. And we want to watch the best feminist movies of all time. From Oscar-winning classics like 'Norma Rae' and 'Thelma & Louise' to ferocious action movies like 'Foxy Brown' and 'Kill Bill', we've packed decades of empowerment into our list, along with the landmark accomplishments of women directors, women screenwriters and women documentarians. A promise: If you watch all of these films—and take your time, because they're all worth savouring—you'll become a better person, more aware of the distance we've come and how far we still have to go. Written by Abbey Bender, Cath Clarke, Phil de Semlyen, Tomris Laffly, Helen O'Hara, Joshua Rothkopf and Anna Smith. Produced by Hannah Streck.