London's best cheap eats
The best restaurants and cafés in the capital for great food and good value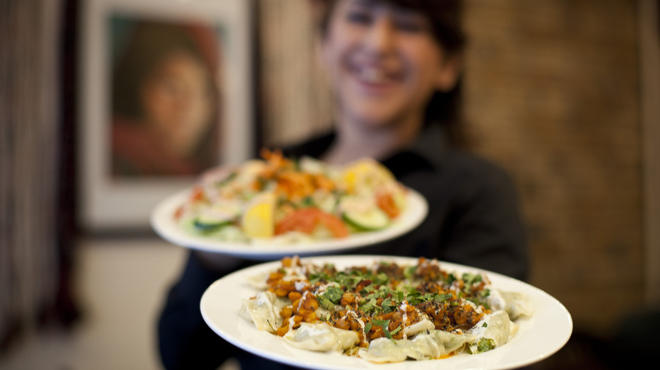 © Jonathan Perugia
We all love cheap eats, but you don't live in London so that you can eat out in pizza chains or burger joints. London's a global gastronomic hotspot, where you can experiment with dishes you're not going to find in Crieff or Godalming. The Time Out food and drink team has gathered together London's 100 most interesting cheap eats, from Afghan restaurants to Vietnamese cafés.
Check out London's best cheap eats in central, north, south, east and west London. We've also picked the best new eating-out-on-a-budget options for breakfast, lunch and dinner and you can even explore the full list of all our recommended budget restaurants. Do you agree with the choices? Use the comments box below or tweet your suggestions.
Don't let tight budgets mean tight belts. You can eat your fill at any of these places without a thought for the financial consequences, and you'll love every mouthful. Browse the full list of London's best cheap eats and make some dates with some dinners.
---
---
---
Find the best cheap eats in...
Time Out brings you exclusive offers and deals so that you can try all of London's best restaurants for less

SAVE ON GREAT MEALS NOW
Great budget restaurants in...