The best vegan-friendly restaurants in London
If you're meat-free, dairy-free, or one with nature and prefer to stay plant-based, London has loads of great restaurants for vegan food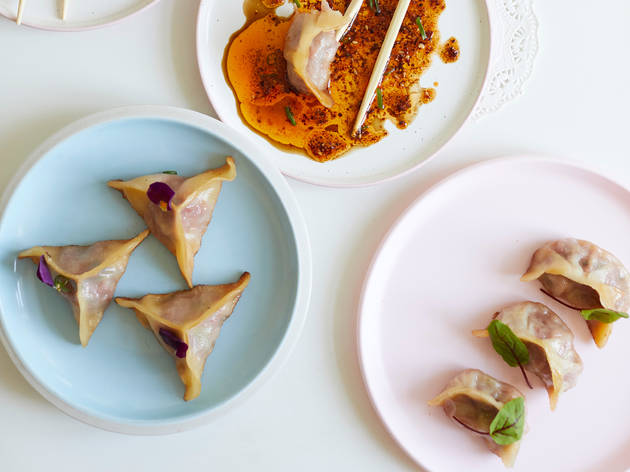 NOVEMBER 2019: We've added a bumper crop of vegan-friendly favourites, from purists to those that offer dedicated plant-based menus alongside an omnivorous selection. There's Shoreditch's Pachamama East (which puts an eclectic spin on Peruvian cuisine), Sushisamba Covent Garden (offering a hot-ticket fusion of Brazilian and Japanese flavours) and Crispin (a minimalist canteen-restaurant in Spitalfields). Not forgetting the fabulous Mao Chow in Hackney, where the terrific Chinese street food just happens to be entirely vegan.
Gone are the days of meat and two veg – suddenly, everyone and their nan is a vegan and London is an ethical foodies' paradise. And it's not just hemp and chia seeds: from dumplings to fried chicken and pizza, some of the most indulgent food in this city is available animal-free. With so many of our favourite restaurants offering bang-tidy vegan options, plus an ever-growing number of ace vegan-only joints, picking where to eat can be a bit overwhelming. So we tried them all and created the ultimate list. Here are the very best.
Got you in the mood for more plant-based fare? Check out our roundup the best restaurants for vegetarian food.
Video: check out five of the best vegan spots in the city
The best restaurants in London for vegans