The 100 best restaurants in London you have to try
Feast your eyes on the best restaurants in London, from seasoned stalwarts never falling out of fashion to tasty newcomers doing bold new things in the kitchen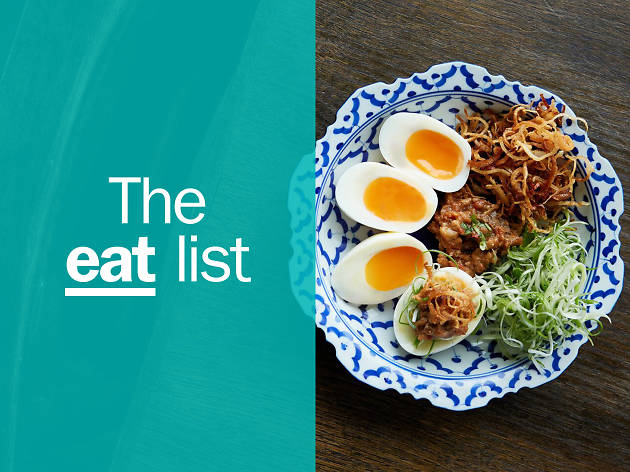 Welcome to the Time Out EAT List, our handpicked 'best of' London's dining scene. These are the tastiest restaurants in this city right now: the freshest, most inventive and most memorable, ranked by expert local editors.
We're looking for more than just food. We're looking for places that will guarantee you a good time. It might be a killer soundtrack, a cool room, or just really kick-ass service. Or dishes that go beyond excellent, but that make you smile, too. Or just go 'whoaaaa'.
So we scour the city every day for great eats, great value – at every price point – and insider info (like a certain steak place's secretive BYO Mondays). From a mega-hyped destination restaurant or a pop-up-turned-permanent in a shipping container: if it's on the list we think it's awesome and reckon you will too.
Eaten somewhere on this list and loved it? Share it with the hashtag #TimeOutEatList
Find out more about how Time Out makes recommendations and reviews restaurants.
100 best restaurants in London