Gigs in London this weekend
Find the best gigs and concerts taking place in the capital this Friday, Saturday and Sunday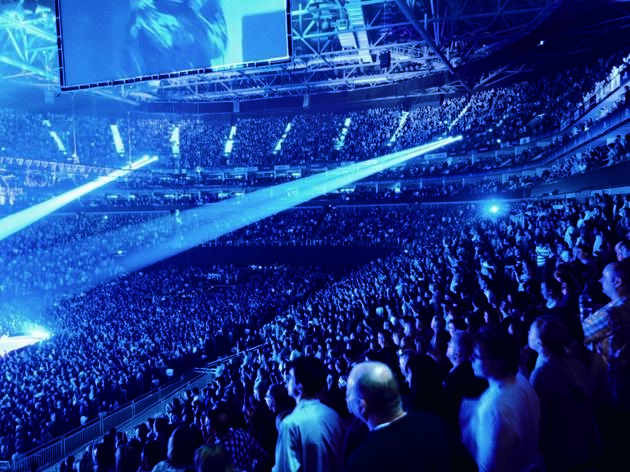 Who's playing London this weekend? Make the most of your evenings off with some quality live music – here's our list of recommended gigs happening this Friday night, Saturday and Sunday.
Gigs in London this Friday
Blitz-era tube-themed bar Cahoots hosts live music every Friday, with electro-swing and 'chap rap' acts performing alongside more traditional gypsy jazz and lindyhop bands.
Read more
German director David Bösch takes on Verdi's opera in a bold production that emphasises its themes of revenge, jealousy and love in a very cold climate. 'Il Trovatore' is famous for the wild rhythms of its gypsy songs, and boasts a lively range of exciting ensemble and chorus numbers.  This new production features two casts, conducted by Gianandrea Noseda and including operatic talents Lianna Haroutounian and Christopher Maltman. Sung in Italian with English surtitles.  
Book now
Read more
Soulful, eclectic audio collages laced with sampled guitar and beats: complex stuff, but it hits home thanks to Blunt's world-weary tones and emotional hooks.
Book now
Read more
Shaffer Chimere Smith was initially best known as the prolific writer of tunes for the likes of Beyoncé, Britney, Whitney and Usher, but he leapt into the limelight himself back in 2006, and he's remained a contender for pole position in the great R&B race. He's got a shedload of slick cuts to reel out tonight.
Book now
Read more
Show more
Find more gigs this Friday
Gigs in London this Sunday
These sophisticated, jangle-loving Anglo-Australian indie-poppers are hotly tipped, and their second album 'Europe' was one of 2012's most unfairly overlooked records. They draw on classic indie pop from The Primitives to Talulah Gosh and The Pastels – but with extra ukulele. Cross your fingers for 'Henry Rollins Don't Dance', a touching tale of a surly punk boyfriend won over by ABBA.
Book now
Read more
A key figure on New York's '70s no wave scene, a collaborator with Sonic Youth, Nick Cave and others, and above all a tireless cultural provocateur, Lydia Lunch is an true underground legend. Tonight she's in London to play with her 'monstrous unit' (read: band), Retrovirus – which features former members of Sonic Youth and Swans – to play highlights from her entire career. Brace yourself for an aural assault.
Book now
Read more
The veteran country 'n' western troubadour walks a sure-footed line between heartfelt and dude-ish, tear-stained and wryly humorous.
Read more
Italian acoustic guitar virtuoso Forcione – a sidekick of Phil Collins, Van Morrison, Jools Holland and comedian Boothby Graffoe – blends Latin, flamenco, soul-jazz and folk style, also playing his unorthodox, custom-made fretless guitar, the Ouddan.
Read more
Show more
Find more gigs this Sunday