Gigs in London this weekend
Find the best gigs and concerts taking place in the capital this Friday, Saturday and Sunday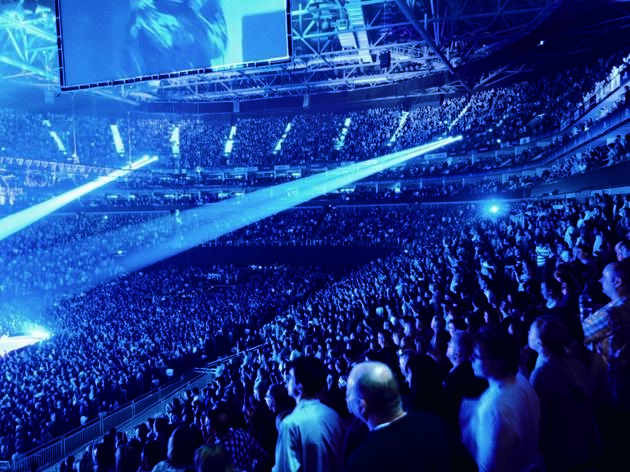 Who's playing London this weekend? Make the most of your evenings off with some quality live music – here's our list of recommended gigs happening this Friday night, Saturday and Sunday.
Gigs in London this Friday
Blitz-era tube-themed bar Cahoots hosts live music every Friday, with electro-swing and 'chap rap' acts performing alongside more traditional gypsy jazz and lindyhop bands.
Read more
Young Chicago MC Chancelor Bennett shot to the front of the new rap pack a few years ago with his awesome second mixtape 'Acid Rap' – one of our favourite albums of 2013. He recently released third mixtape 'Colouring Book' filled with high profile collabs - everyone seems to be clamouring to dive into his hooky, soulful hip hop with slightly off-centre beats. Read more:What's the deal with Chance The Rapper?
Read more
Classic rock sounds from the all-female three-piece as they co-headline with rock duo Love Zombies.
Read more
The soul-jazz vocalist, best known for her work with downtempo dance dude Bonobo and LA hip hop beatmaker Flying Lotus but making headway as a solo act, appears here with her own funky band.
Read more
Show more
Find more gigs this Friday
Gigs in London this Sunday
LA's Velvet Underground devotees The Warlocks bring their droney, dreamy psych rock to town, hopefully including new material – it's been a few years since their last record 'Skull Worship'.
Read more
Indian slide-guitarist Bhattacharya got his first guitar at age three and has since been lauded by everybody from India's Ministry of Information to the BBC. Deeply schooled in the Hindustani classical tradition, he also delves into Islamic mysticism, Arab-Andalusian music and Hawaiian sway, and has performed with John McLaughlin and Hawaiian steel-guitar great Tau Moe.
Read more
Soul and R&B from the vocalist who has written and performed background vocals for some of the greatest artists of our time, including Mary J. Blige, Musiq Soulchild and Kanye West.
Read more
Greek thrash metal four-piece, formed in 2001. With support from Skull Fist, Evil Invaders and Crisix.
Read more
Show more
Find more gigs this Sunday