Wimbledon tennis screenings in London
Catch all the Wimbledon live action on one of London's big screens this summer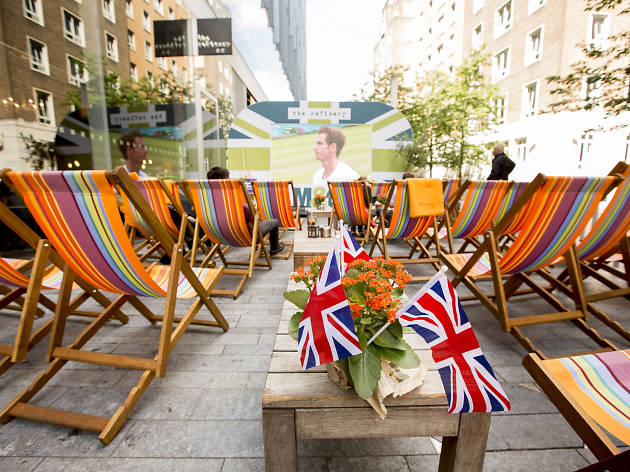 End up empty handed after the Wimbledon ballot? Not quite flush enough to rustle up some debenture seats? You don't have to be there to enjoy all the action and atmosphere this summer – catch Wimbledon Tennis Championships coverage at the capital's public screenings instead. The ball and racket action runs from 3 Jul – 16 Jul 2017 so pick a viewing spot, grab some strawberries and serve up your own take on London's annual grunt-fest.
Recommended: our full guide to Wimbledon 2017
Want more Wimbledon action?
Whether you're a legitimate tennis fan or just in it for the Pimm's and oh-so-toned players, Wimbledon Tennis Championships are once again upon us and it's time to get excited...
Read more