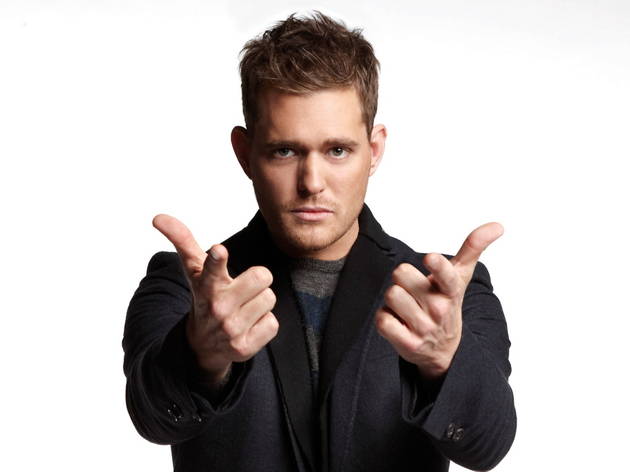 1/2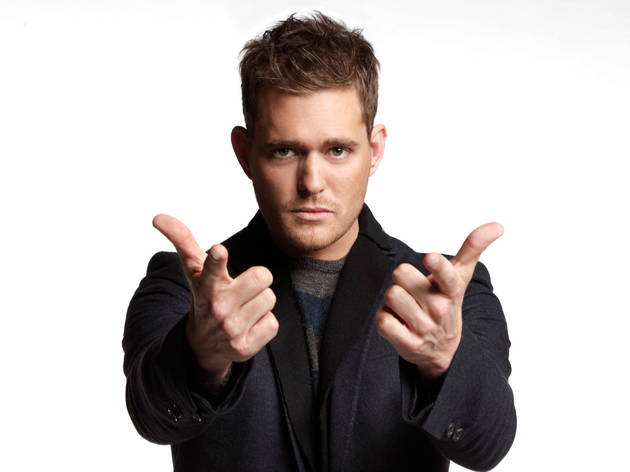 2/2
What's in a name? Received wisdom says 'not much', but when it comes to the smoother groover from Vancouver, it's the secret of his huge success. 'It's pronounced "boo-blay"' was the slogan used when his eponymous breakthrough album launched in 2003. Nothing has burst the Bublé bubble since.
The singer's consistent formula of big-band crooning and radio-friendly soft pop has generated huge sales, and, along with that playful name, has seen him become a Grammy machine and the sound of Christmas, and has made older mums happier than Hallmark, Interflora and gin combined. At 38 years old, he's sitting pretty. The only thing that can scupper him is if his famously affable nature temporarily deserts him and he lashes out at a paparazzi, or worse, a punter.
Again, thanks to the name, it's unlikely. A man named Bublé has, like Cyrano de Bergerac, heard every possible joke, slight and cuss imaginable and come out stronger as a result. We can only hope his sisters – actually named Crystal and Brandee Bublé – have the same resolve.
Find more Christmas gigs in London
Venue name:
Roundhouse
Contact:
Address:
Chalk Farm Rd
London
NW1 8EH

Transport:
Tube: Chalk Farm