Cheap eats in Soho, London
Find the best places for cheap food and the best budget restaurants and cafés in Soho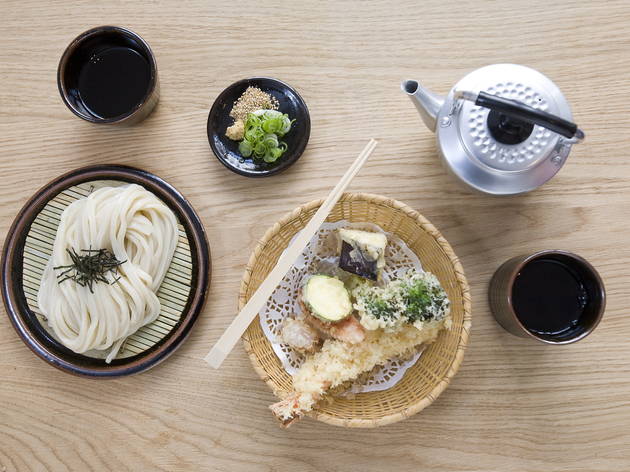 Soho's restaurants run the gamut from sleek and chic to fuss-free. Yet behind all the glitz and ritz of Soho are options of places to dine without breaking the budget. Try tasty Korean food at
Bi Bim Bap
or a hearty Italian meal at
Princi
. Whatever you fancy, Time Out has recommendations for great food on the cheap and good-value restaurants and cafés in Soho.
Sponsored listing
New Mayflower
A Chinatown stalwart, the New Mayflower is a cavernous venue, set over two floors and several rather small rooms. The red-carpeted, white-walled interior is drab and could use a little updating. Nevertheless, the kitchen is capable of producing Cantonese cuisine to a high standard, if you know what to order. Sadly, a certain proportion of diners here (tourists wafting over from Piccadilly Circus) do not, and are nudged towards the lacklustre set meals. A dish of succulent clams with a mild chilli and salty black bean sauce was the star of our meal. We also enjoyed a home-style steamed minced pork patty, studded with water-chestnuts and topped with salted egg. Emperor chicken, ordered from the menu written only in Chinese, was fine, but the accompanying ginger and spring onion sauce lacked salt. Finally, a plate of stir-fried water spinach was too oily and contained no trace of the fermented beancurd sauce we requested. The generous portions resulted in plenty of our dinner being boxed up and taken home. On our weekday visit the restaurant was packed, causing cramped seating conditions and leading to inattentive service. We've had such problems here before.  
"One of Chinatown's original venues, serving traditional Cantonese and Peking dishes, daily dim sum, handmade cheung fun and BBQ meats."