Fringe theatre in London
Find a hidden treasure with our guide to London's fringe theatre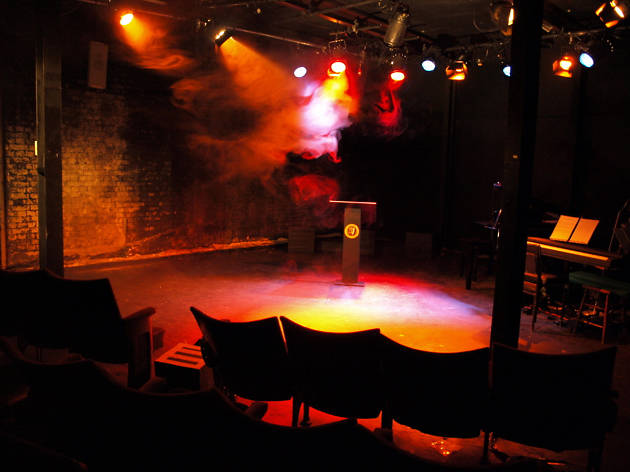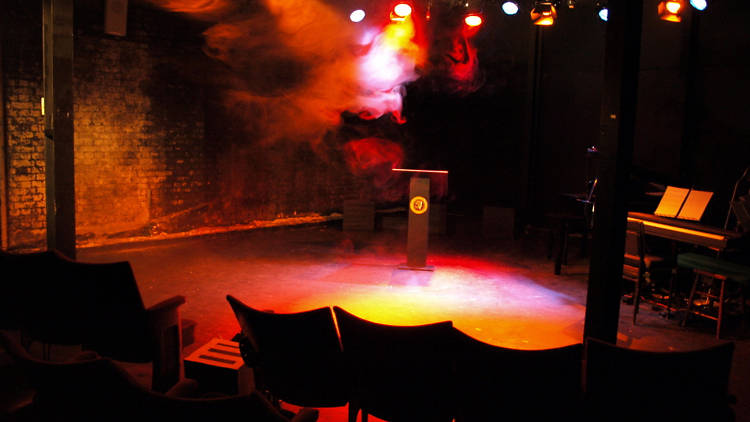 The fringe is the lifeblood of London's theatre scene, a world of tiny, unsubsidised theatres that offers everything from revivals of rare musicals to the West End hits of tomorrow. Here's Time Out's guide, including fringe reviews, fringe listings and links to London's key fringe theatres.
Central London fringe theatre
This new comedy has, of course, actually done everything right. Produced by young LAMDA graduates Mischief Theatre, the show has had successful runs at the Trafalgar Studios, and in Edinburgh; this is its first airing in its shiny new Covent Garden home. Amid all the chatter about the overbearing West End dominance of jukebox musicals and film spin-offs, it's cheering to see a dynamic young company land slap-bang in the middle of Theatreland.The show is a farcical play-within-a-play. Cornley Polytechnic Drama Society are mounting a production of a hoary old sub-'Mousetrap' mystery called 'The Murder at Haversham Manor'. From the first moment, in which a hapless stage manager attempts to secure a collapsing mantelpiece, we suspect that things are not going to go to plan. And that, indeed, is the case, as the production shudders painfully into chaos, taking in everything from dropped lines to disintegrating sets, intra-cast fighting, technical malfunctions of the highest order, and an unexpectedly resuscitated corpse.The show sits in a fine tradition of British slapstick, and of plays about theatrical blunders: its debt to Michael Frayn's hilarious 'Noises Off', about the gradual disintegration of a touring rep production, is considerable. This is, to be fair, acknowledged by the play's marketing, which calls it — correctly — '"Fawlty Towers" meets "Noises Off"'. But the trouble is that anyone who has seen, and loved, 'Noises Off', is likely to find the comparison unfavourable:
Book now
Read more
The lovely Chickenshed theatre stages its interactive series of shows for kids in their studio theatre. Young children will likely love the chance to make lots of noise and help with the story. Each week different stories are presented with the same characters featured. Ages 0-7.
Read more
See London's best fringe theatre venues