Open Garden Squares Weekend: what's on?
The capital's most secret and most stunning gardens open their gates for one weekend only this June
Thanks to Open Garden Squares Weekend, every June us Londoners get a flash of the capital's best green bits without, for once, the need to scale a fence or cro-bar wrought iron railings. Excitingly, OGSW is back for a 16th year and returns to the capital for 2014 with a programme hotter than last summer's heatwave.
OGSW sees London's most luscious, leafy and often locked-down gardens open their gates to the public for one or two days only, with most hosting exclusive grounds tours and one-off workshops. Over the weekend of June 14 and June 15, exclusively for OGSW, Number 10 Down Downing Street and Highbury Square, home of Arsenal Football Club back in 2006, are set to scrap their customary VIP policy and let in the riff-raff for a peek at their perfectly-kept pots, planters and pansy. Get your Open Garden Squares ticket here and enter the ticketholder ballot for entry into Number 10 Down Downing Street now.
Gardens to visit on Saturday June 14
Gardens to visit on Saturday June 14
---
Gardens to visit on Saturday June 14
---
Users say
What a great way to show the beauty of London .
You can also buy discounted advanced tickets for the Open Garden Squares Weekend at the City Information Centre located south of St Paul's cathedral. And National Trust cardholders can buy them at half price.
Over 200 gardens across 27 London boroughs, all for a recession-beating £10 for the whole weekend?? What's not to love! A great annual event . . . Gardens in skips, on barges, rooftops, at restaurants, historic buildings, artists studios and galleries, as well as community gardens, traditional squares - and lots more. Count me in . . .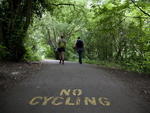 From Hyde Park to Hampstead Heath, we've got London's greatest green patches covered.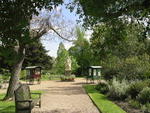 Escape the hustle and bustle and take in the splendour of nature at the city's prettiest public gardens.
Lidos, parks, al fresco dining – make the most of the great outdoors in the capital.
See our guide to outdoor London