London events in June
Your guide to the best happenings and events in London this June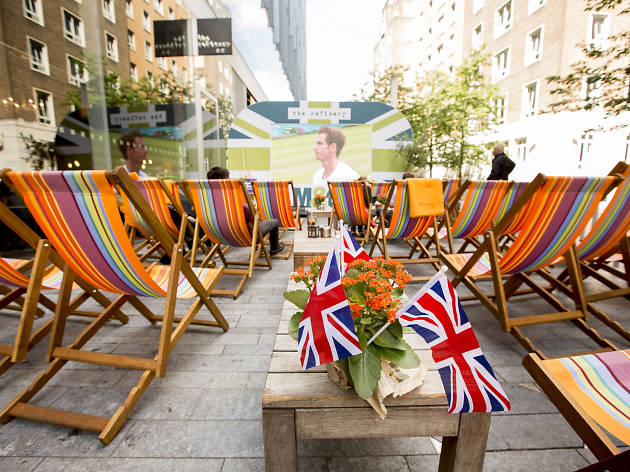 June in the capital offers a mixed bag of events. First, there's the flesh-flashing World Naked Bike Ride, where nudity is positively encouraged, then there's the Wimbledon Tennis Championships where nudity is definitely frowned upon. Either way, clothes on or off, there's a shedload of fun to be had in the city this month. Check out our highlights below.
RECOMMENDED: The definitive London events calendar
Our June highlights
1
The biggest stage event of 2016 – and conceivably of all time – is coming. Officially confirmed as the eigth Harry Potter adventure, 'Harry Potter and the Cursed Child' picks up immediately after 'Harry Potter and the Deathly Hallows' this epic two-part stage play by JK Rowling, Jack Thorne and John Tiffany is the eighth official Harry Potter adventure, and follows the adventures of both a middle-aged Harry and his son Albus as starts life at Hogwarts.
Read more
2
If you're planning to pamper and preen dad then you've come to the right place, or if the best way to treat your old man is with gourmet grub, we've got more suggestions than you can shake a triple-cooked chip at.
Read more
See what's happening this July
Find great things to do all year round
London is a treasure trove of brilliant days out and activities worth boasting about. Find great new ways to fill your free time with this list of our favourite things to do in the capital.
Read more
Sponsored listing
Casa Tua
This informal Italian café just across from Camden Road station proves a popular spot for local sorts - and not just for its ability to turn its hand to classy cocktails when night falls. It's all about an authentic Italian feel, from the ebullient, enthusiastic staff to the regional produce and the traditional, homemade food. Dishes range from bruschetta, platters of Italian meats and cheeses and ciabatta sandwiches to risottos, spaghetti carbonara, lasagne with burrata, paccheri pasta with red cabbage and polipo grigliato with roasted potatoes. Cocktails are made with flair and served alongside a wine list dominated by bottles from Italy.
"La piccola gastronomia, integrating small and sharable portions with good wine, preceded or followed by a cocktail and/or digestive."
Camden Town
Online booking