Hanukkah for kids in NYC
Celebrate the Festival of Lights with shows, workshops and more way to fete Hanukkah for kids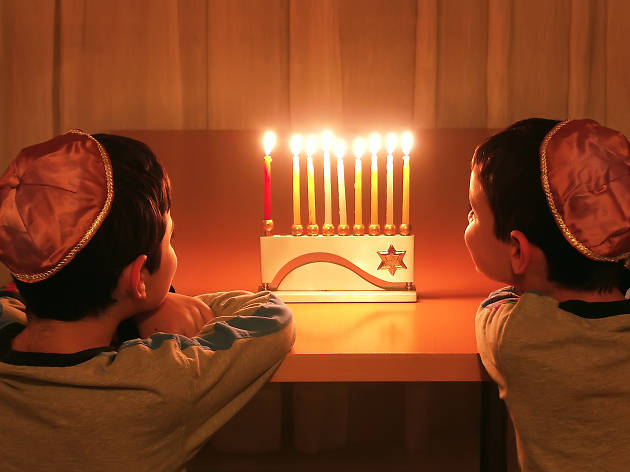 The first in a month full of exciting holidays like Christmas and New Year's Eve, Hanukkah kicks off the holiday spirit! Use the family time to see a massive menorah lighting, check as many items as you can off our list of 50 things to do in the winter, go for a skate on one of the city's best ice-skating rinks or take a trip to grab a cup of the best hot chocolate in NYC.
What is Hanukkah?
Hanukkah is an eight-day Jewish holiday that commemorates the rededication of Jerusalem's Holy Temple after the Jewish victory over the Syrian-Greeks in 168 B.C.E.
When is Hanukkah?
Hanukkah begins at sundown on Sunday, December 6, 2015 and ends on the evening of Monday, December 14, 2015.