Julie Cunningham
By Gia Kourlas Fri Dec 16 2011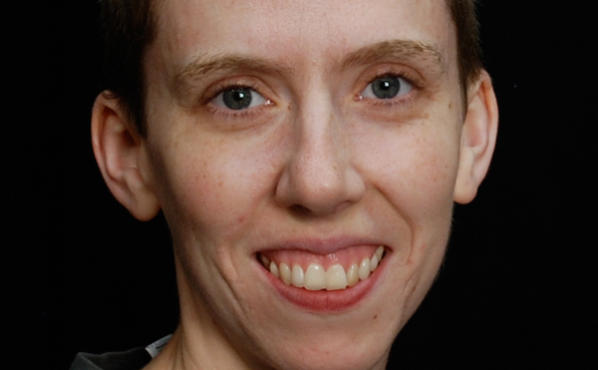 Photograph: Anna Finke
Did you start dancing in Liverpool?
Yeah. I've been in New York almost nine years and I moved to London when I was 16, so my accent's very strange. I think I started when I was six or seven in ballet at a little, a local school. And then my family moved around a couple times—so I went to a different school and then I stayed at the same ballet school for five or six years.

Who was your teacher?
Her name was Elizabeth Hill. She was a really good teacher. I don't know if you know RAD—the Royal Academy of Dance. That's how I trained. It was very methodical.

And you took tests?
Yeah, we had exams. I had a million exams.

Did you want to be a ballet dancer in a professional company?
I think so. I just really liked it, and my body liked it. I ended up doing modern and jazz and tap and stuff like that, too. I was really terrible at tap because my feet are so bendy. In tap, you have to be really relaxed, and I was always holding my feet really tight, so I couldn't do it. I was also turned out all the time; my teachers were like, oh my God, you need to be in parallel. That was hard for me. But I think that tap really helped me for dancing with Merce.

Because of the rhythms?
Yes. Because it's so rhythmical, and I feel like Merce uses a lot of, not tap, but I can tell that that's what he did in the beginning. It just helped me with the whole counting thing and not having music to dance to. Having the ability to have an internal sense of rhythm is really important.

Did you have that anyway?
Probably. I think I'm a little obsessive-compulsive because I count everything, and I don't know if I always did that or if it is because of dancing for Merce, but there's just continual counting going on in my head. Which is annoying at times.

Why did you move to London at 16?
Because I wanted to go to a full-time training school. So I went to a ballet school in London, which was a horrendous experience. It was called Central School of Ballet. I think that I felt so mature, you know, like, Oh I'm ready to; I want to move away from home; I'm so grown up—and I really wasn't. Living in London by yourself when you're 16 is a little too overwhelming, and it was not a very supporting environment, so I feel it set me up for a lot of bad things later on. It was a difficult year, and then I decided to audition for Rambert School [of Ballet and Contemporary Dance] and then I ended up going there. And at that school, it was very strongly classical, but also strongly modern dance, as well. And they were both treated equally, so I feel I got more in both of those things. Which was kind of actually more interesting to have both of them. I feel they were able to complement each other.

The Rambert company has Cunningham in its repertoire. Is that where you first saw the work?
Actually, yeah. I saw Rambert do Beach Birds. That was probably the first thing I saw. And then a lot of [Rambert] dancers would come to teach us at the school, and they did some Cunninghamesque stuff. Probably what they learned from Robert [Swinston]. So through getting introduced to it that way, it seemed to make sense to me in the way that it was really closely related to ballet as a modern technique because it's very physical and you have to have a strong technique to do it. So I was really interested in that when I learned it, and the fact that it was a modern dance technique and it wasn't quite the ballet thing....

But you weren't doing interpretive dance.
Yeah. It wasn't floppy or roll on the floor. Then while I was at the Rambert School, I did a summer program in Germany and Denise Jefferson from the Ailey School was teaching, so I took her class and another woman's, Susan Alexander. She worked at the conservatory in Paris and I think she spent some time at the Cunningham Studio because she taught a kind of Cunningham class. So I was taking both of their classes and I was taking ballet with this guy from Paris Opra and it was really cool. Anyway, at the end of the two weeks, Denise Jefferson offered my friend and me a scholarship to come to the Ailey Summer Intensive for the next year. So that's sort of how I ended up coming to New York. That was in 2001.