Restaurants
Your guide to dining out in New York City, including restaurant reviews, new restaurants, online reservations and the best restaurants in New York
Sponsored listing
The Dubliner
"An authentic Irish Pub in NYC's Financial District"
Sponsored listing
Serenata
Restaurateur Besim Kukaj strays from his Italian-accented portfolio (Cara Mia, Gallo Nero, Il Bastardo) with this colorful, Chelsea-set Mexican eatery. From the kitchen, find shareable appetizers such as shredded beef tacos, poached shrimp ceviche and a gluten-free salad built with cactus, grasshoppers, roasted corn and cipollini onions. For a larger bite, signature entrees range from plancha-sautéed Chilean sea bass to huitlacoche (corn truffle) enchiladas.
"Come to try Camarones en Salsa Oaxaqueña. Jumbo Shrimp, squid ink rice, chile mulato dry and Shrimp Sauce - Yummy!"
Latest restaurant reviews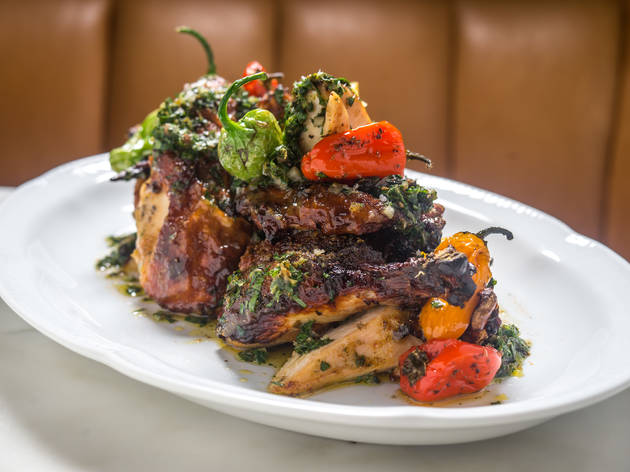 Leuca
Leuca is smart and civilized but largely safe bet, the type of place you bring your parents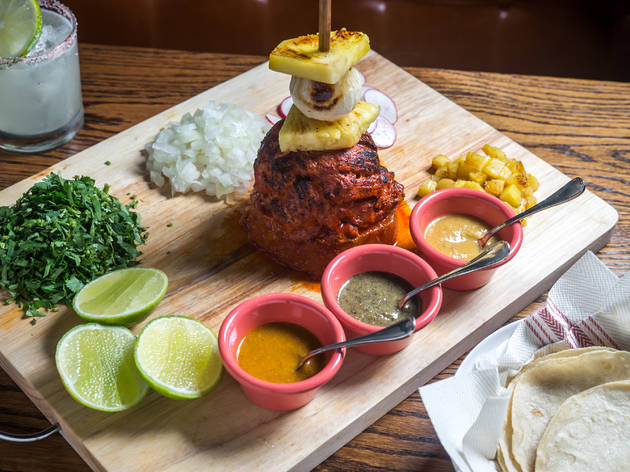 Guadalupe Inn
Guadalupe Inn is not what you'd expect from this stretch of Knickerbocker Ave
Latest restaurant stories