Restaurants
Your guide to dining out in New York City, including restaurant reviews, new restaurants, online reservations and the best restaurants in New York
Sponsored listing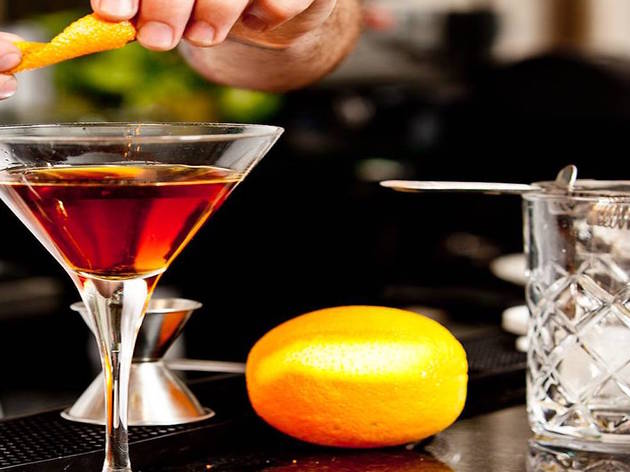 Bespoke Kitchen
"Join us and our outstanding Food Network's Chopped Winning Executive Chef, Franco Barrio!"
Sponsored listing
Mad Dog & Beans Mexican Cantina
In a city not typically known for its Mexican food, you might not expect to find a cantina in the heart of the Financial District. Nevertheless, that's where you'll find Mad Dog & Beans Mexican Cantina serving up bowl after bowl of guacamole made fresh to order ($12 for a single serving). For your main course, try one of the crowd-pleasing burritos ($15–$17), quesadillas ($13–$15) and tacos on offer (four for $14–$17), or opt for one of the more traditional plates. Think chiles rellenos with black beans and rice ($18) and shrimp fajitas served in a sizzling cast-iron skillet ($24). What Mexican feast would be complete without a margarita? Pick the tequila you like from the list of more than 30 brands, then choose whether you'd like it frozen or on the rocks ($10–$23). Add a flavor like cucumber, blood orange or cactus pear for $2 more. Don't forget the flan with caramel sauce ($7) or deep-fried churros ($8) to finish the meal!
"Join us for National Margarita Day on February 22nd! Free giveaways and margarita shots from 6-8PM."
Financial District
Online booking
Latest restaurant reviews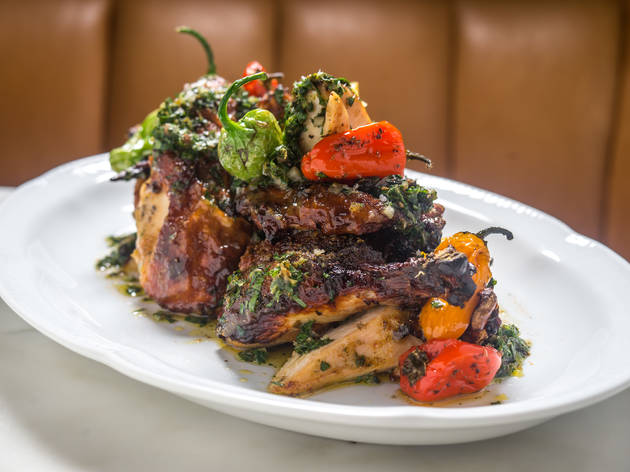 Leuca
Leuca is smart and civilized but largely safe bet, the type of place you bring your parents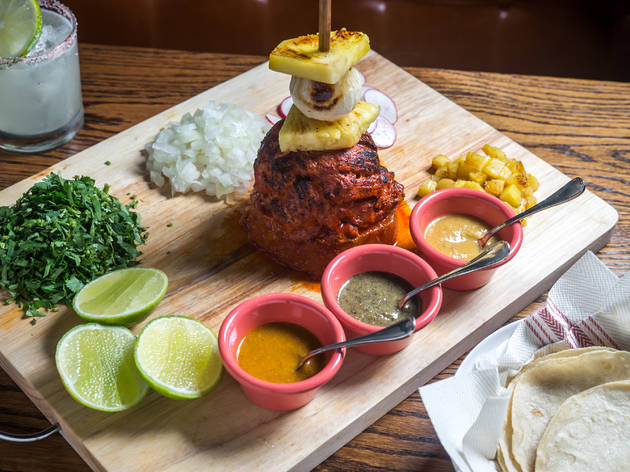 Guadalupe Inn
Guadalupe Inn is not what you'd expect from this stretch of Knickerbocker Ave
Latest restaurant stories