Restaurants
Your guide to dining out in New York City, including restaurant reviews, new restaurants, online reservations and the best restaurants in New York
Sponsored listing
El Original
New York was flooded with queso during the great Tex-Mex surge of 2015, thanks in part to this cavernous Hell's Kitchen eatery from blogger and Homesick Texan author Lisa Fain, along with co-owners native Texan Michael Ginsberg and Michael Barett (the Tippler). Fain cut ties with the restaurant in late 2015, and the owners have since brought in a new executive chef Miguel Franco to serve up his take on the Southern comfort fare. Across a 7,500-square-foot stretch of barn-wood wainscoting, twinkling strung lights and pedal-steel guitar licks, the kitchen dispatches Tex-Mex classics like slow-stewed beef frito pie, a giant chimichanga (fried burrito) and a new short-rib burger topped with spicy chile, refried beans, queso and a fried egg.   
"SuperBowl Specials $5 Margaritas, $5 Beers, $10 Irish Booms $8 Texas 2 step $8 Nachos, $8 Wings and fries and $8 Discoteca fries"
Latest restaurant reviews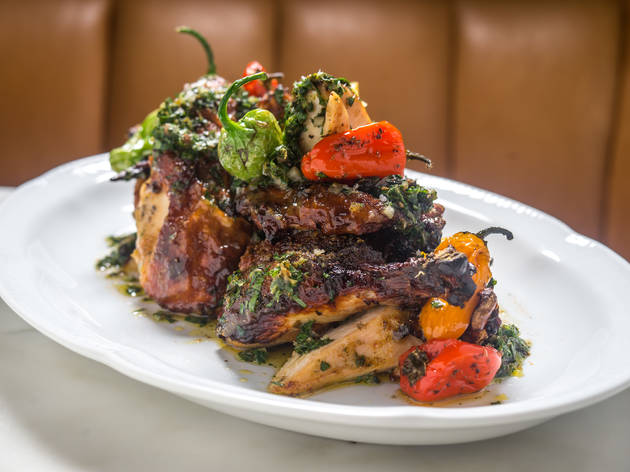 Leuca
Leuca is smart and civilized but largely safe bet, the type of place you bring your parents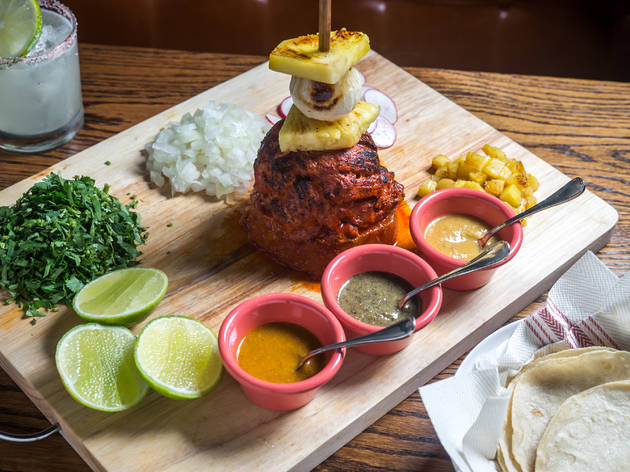 Guadalupe Inn
Guadalupe Inn is not what you'd expect from this stretch of Knickerbocker Ave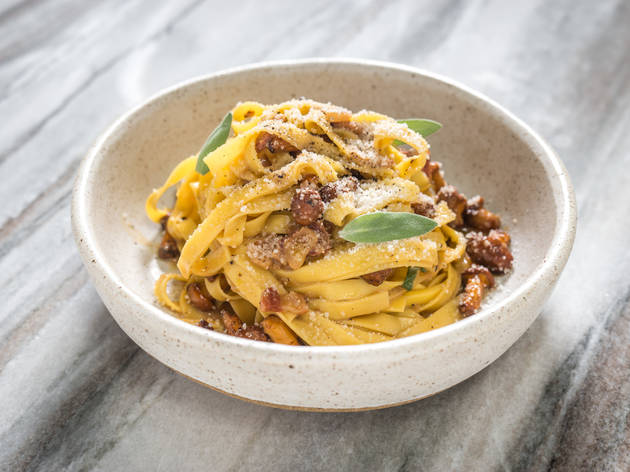 Casa Apicii
The kind of ristorante at which brussels sprouts are given the Piedmontese treatment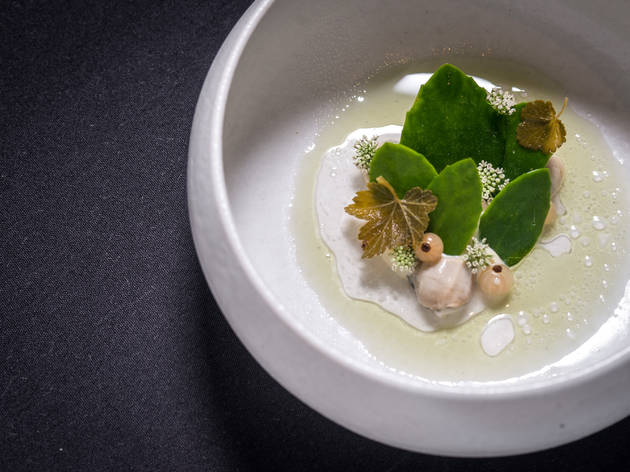 Aska
"Wait, do I eat the rock, too?" It's a legitimate one to ask while dining at Aska.
Latest restaurant stories