Restaurants
Your guide to dining out in New York City, including restaurant reviews, new restaurants, online reservations and the best restaurants in New York
Sponsored listing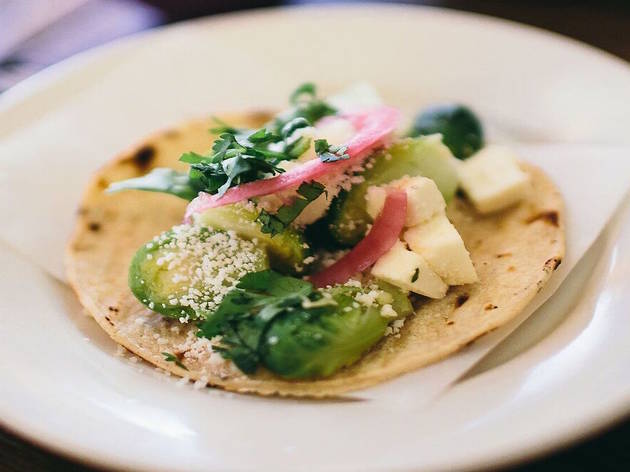 The Taco Shop
"Make sure to check out our Happy Hour, 3 Tacos and a Margarita or Beer for $12. Monday-Fridays 4-7pm"
Sponsored listing
Boilermaker
This East Village bar and restaurant is out to become your new go-to for everything from burgers and fries to late-night breakfast. If you come for a dinner and drinks, choose from classic bar eats like burgers ($8 for a single, $11 for a double), barbecue, spicy or curry wings ($8 for five, $14 for 11) and fries or onion rings served with a variety of gourmet dipping sauces (both $6). The aptly named bar also offers a variety of boilermakers, or beer and shot pairings. Try the El Diablo Shuffle, a shot of Rancho Alegro Blanco Tequila with Tecate ($8), or the Soft Pour Corn, Johnny Drum Private Stock Bourbon washed down with Sixpoint Sweet Action Cream Ale ($10). Stay long enough, and you might even make it to midnight pancake time, when the kitchen starts turning out hot stacks of buttermilk ($8), red velvet ($10) and strawberry ($10) pancakes.
"TIme Out named us one of the Best Cocktail Experiences You Should Have in NYC. Also, 7 days a week pancakes served midnight to close."
East Village
Online booking
Latest restaurant reviews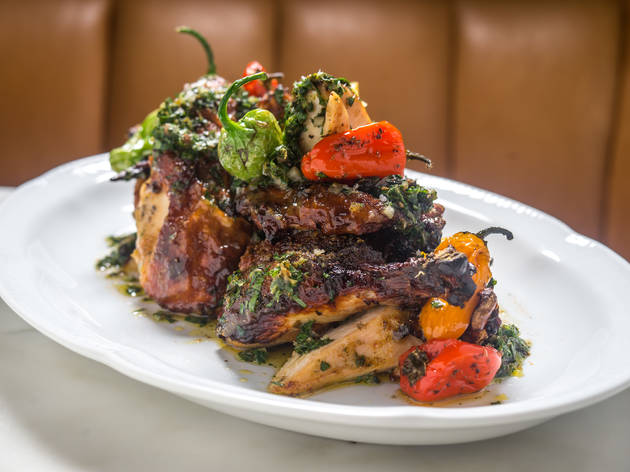 Leuca
Leuca is smart and civilized but largely safe bet, the type of place you bring your parents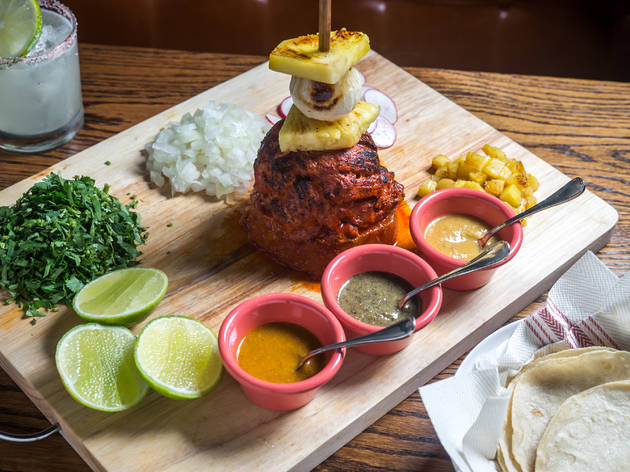 Guadalupe Inn
Guadalupe Inn is not what you'd expect from this stretch of Knickerbocker Ave
Latest restaurant stories