Restaurants
Your guide to dining out in New York City, including restaurant reviews, new restaurants, online reservations and the best restaurants in New York
Sponsored listing
Baron's
"Happy Hour 5-7 with Oyster Specials!"
Sponsored listing
High Street on Hudson
At some restaurants, bread is an afterthought—baskets of chalky, uninspired dinner rolls shuffled out with chilled, foil-wrapped butter. This is not that restaurant, and it's certainly not that bread. At High Street on Hudson, the day-to-night West Village sibling to chef Eli Kulp and Ellen Yin's lauded Philadelphia restaurant, High Street on Market, head baker Alex Bois's astonishing loaves—potent New World ryes, hearty German-style vollkornbrot, anadama miche enriched with molasses—obliterate the idea of bread as mere mealtime filler. Here, it is the meal. In the morning, it takes the form of pillowy, amply poppy-seeded potato rolls that come slathered with plucky gherkin mayo and padded with thick slices of sweet Lancaster bologna, horseradish-zapped Amish cheddar and fried red onions in the fan-favorite Hickory Town sandwich ($12); or it's the buttery biscuit, popping with black pepper and subdued with sage, that hugs a cloud-soft egg, malted sausage and melty aged cheddar in the kitchen's gorgeous send-up of a breakfast sandwich ($13). Want those breads at their most unadulterated? A cart strategically set by the venue's entrance with street-facing windows offers Bois's beautiful loaves for retail sale, as well as pastry chef Sam Kincaid's equally great baked goods, from moist coffee-almond date cake ($3.50) to Market's beloved country-ham–draped, gravy-filled red-eye danish ($4.50). Those roaring bread ovens, visible in the open kitchen, alone make High Street a dayt
"High Street is making its NYC Restaurant Week debut Jan 23rd-February 10th! Book your lunch and dinner reservations before it's too late!"
West Village
Online booking
Latest restaurant reviews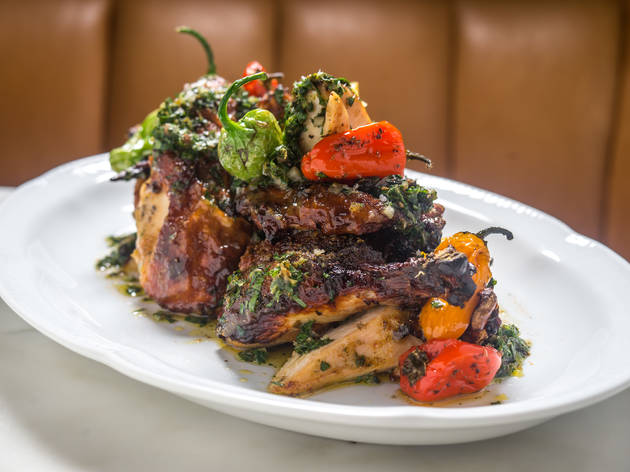 Leuca
Leuca is smart and civilized but largely safe bet, the type of place you bring your parents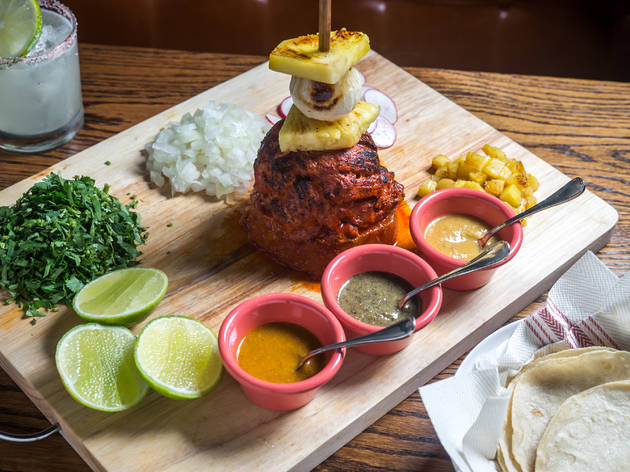 Guadalupe Inn
Guadalupe Inn is not what you'd expect from this stretch of Knickerbocker Ave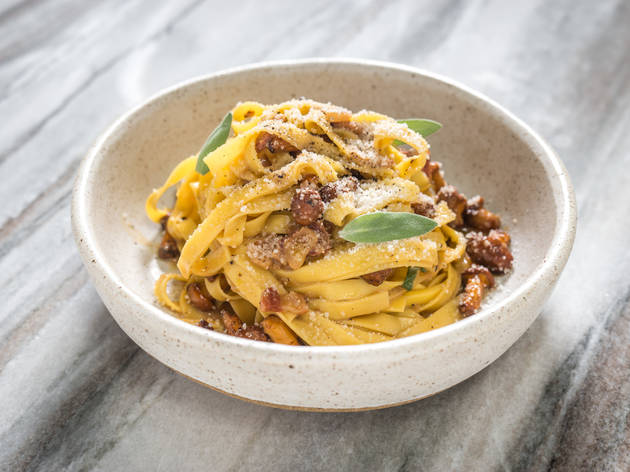 Casa Apicii
The kind of ristorante at which brussels sprouts are given the Piedmontese treatment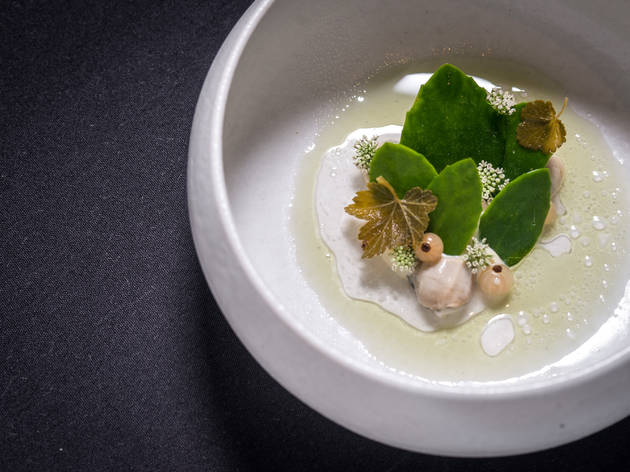 Aska
"Wait, do I eat the rock, too?" It's a legitimate one to ask while dining at Aska.
Latest restaurant stories