Restaurants
Your guide to dining out in New York City, including restaurant reviews, new restaurants, online reservations and the best restaurants in New York
Sponsored listing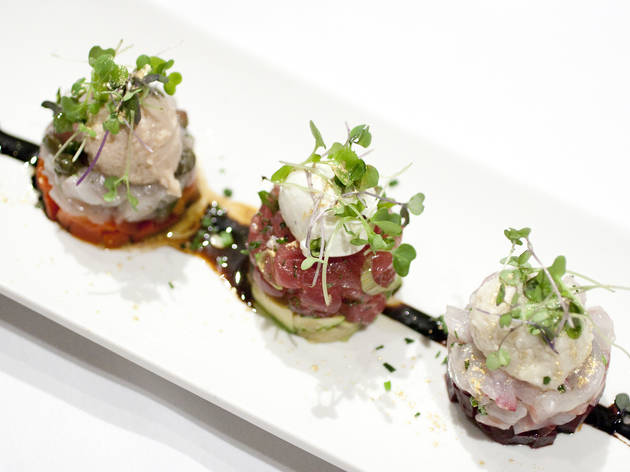 Thalassa
"Mention Time Out New York for a free glass of wine!"
Sponsored listing
Onieals Grand Street
A former brothel, speakeasy and gambling parlor, Onieals had quite the heydey during the Prohibition era. Though imbibing is legal once again, some of the vestiges of the bar's nefarious origins still survive; the tunnel that bootleggers used to use to smuggle in booze now serves as the wine cellar. With an extensive menu of beer, wine, spirits and inventive cocktails, the bar has something for anyone looking to take the edge off. These days, Onieals also serves an upscale menu of classic American dishes with hints of influence from other cuisines. At brunch, try the shrimp and grits ($15) or the omelette with goat cheese, shiitake mushrooms and asparagus ($14). For dinner, start with the filet mignon carpaccio with parmesan and horseradish creme ($19) or grilled oysters on the half shell ($15), then move on to sesame-crusted tuna with tempura green beans ($26) or hammered chicken in a shallot wine sauce ($23).
"Wednesday's Happy Hour 4-7pm, $1 Oysters all night. Late Night Food Menu until 1am."
Latest restaurant reviews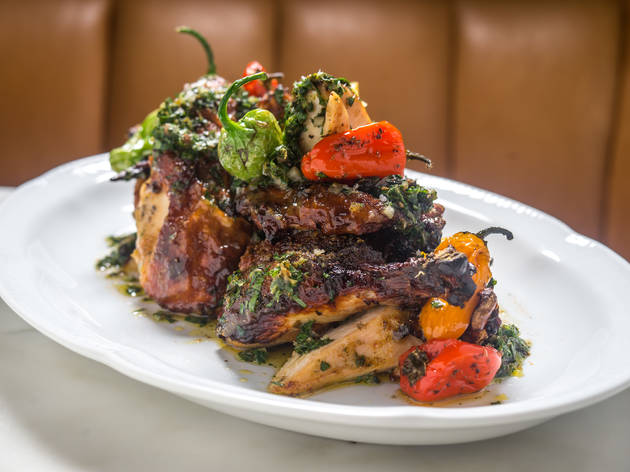 Leuca
Leuca is smart and civilized but largely safe bet, the type of place you bring your parents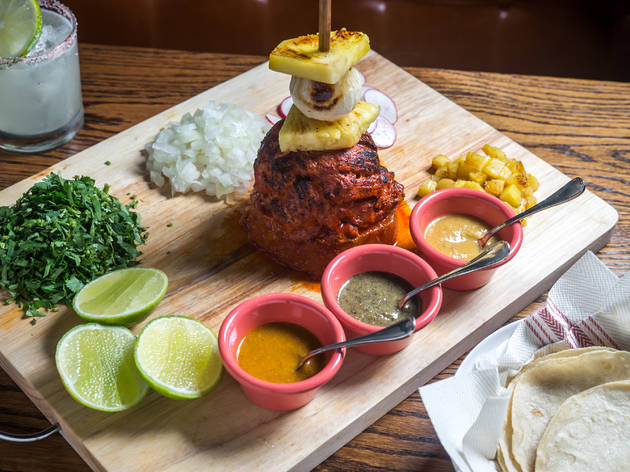 Guadalupe Inn
Guadalupe Inn is not what you'd expect from this stretch of Knickerbocker Ave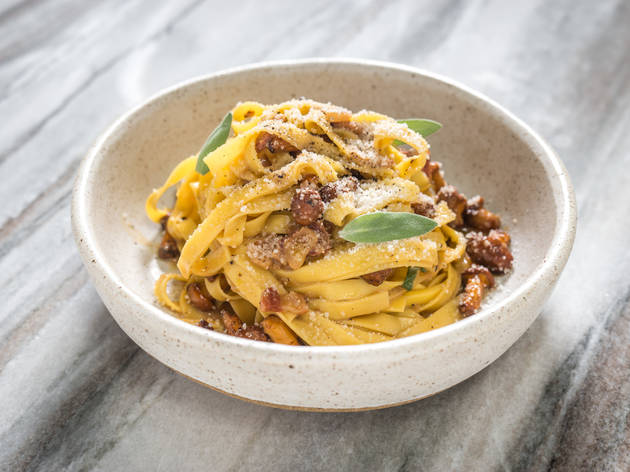 Casa Apicii
The kind of ristorante at which brussels sprouts are given the Piedmontese treatment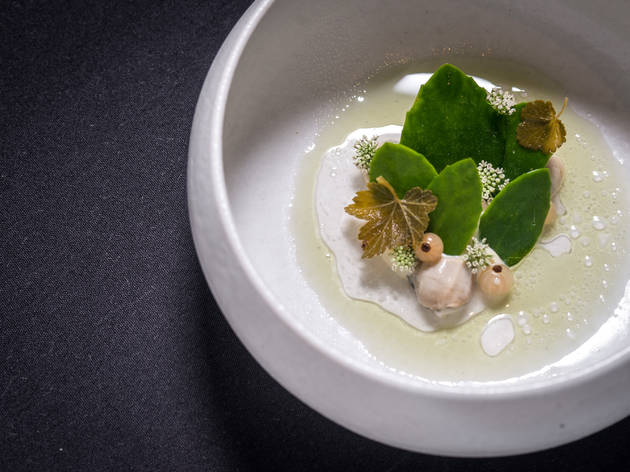 Aska
"Wait, do I eat the rock, too?" It's a legitimate one to ask while dining at Aska.
Latest restaurant stories