Restaurants
Your guide to dining out in New York City, including restaurant reviews, new restaurants, online reservations and the best restaurants in New York
Sponsored listing
Cape House
"New England style Clam Shack located right in the heart of Bushwick, Brooklyn. Just a short 2 block walk from the Morgan L train stop."
Sponsored listing
Amber Steak House
History: Established in 2010 We take great pride in being Greenpoint's first and only classic steak house. Our kitchen is a full two-stories, equipped with three refrigerators for beer, seafood, vegetables and steaks. Our state-of-the-art kitchen also boasts smokers, steamers and broilers on which the chef can cook multiple steaks at once. We look forward to serving our community of Greenpoint for many years. Specialties:We provide you a range of steak options from an eight-ounce filet mignon to a 48-ounce porterhouse (for two) in a cozy ambiance. An excellent selection of fish and seafood is also available.We have a fully-stocked bar, including an extensive wine and bourbon list. Enjoy your steak at Greenpoint's first steak house.
"Our beef is Certified Angus® brand, the finest available. It is specially selected and naturally aged for maximum tenderness and flavor."
Greenpoint
Online booking
Latest restaurant reviews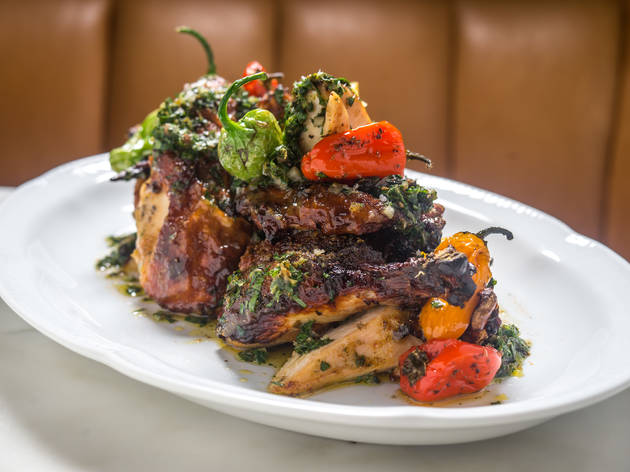 Leuca
Leuca is smart and civilized but largely safe bet, the type of place you bring your parents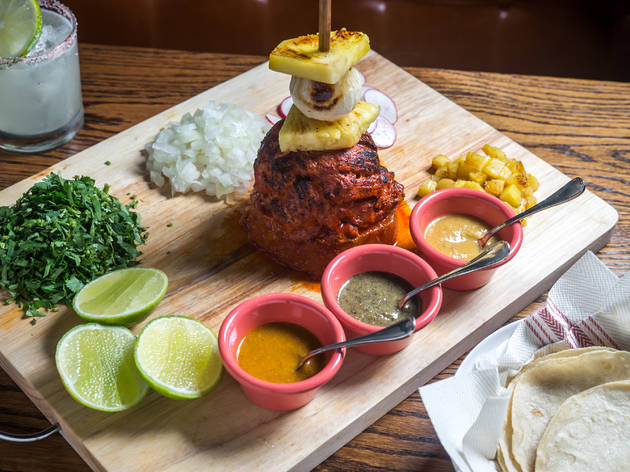 Guadalupe Inn
Guadalupe Inn is not what you'd expect from this stretch of Knickerbocker Ave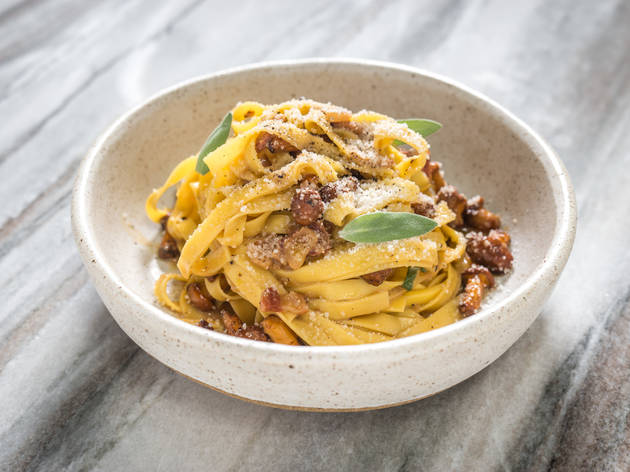 Casa Apicii
The kind of ristorante at which brussels sprouts are given the Piedmontese treatment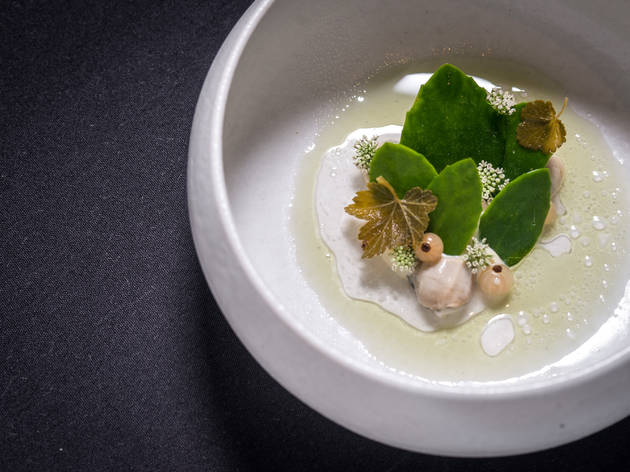 Aska
"Wait, do I eat the rock, too?" It's a legitimate one to ask while dining at Aska.
Latest restaurant stories