Restaurants
Your guide to dining out in New York City, including restaurant reviews, new restaurants, online reservations and the best restaurants in New York
Sponsored listing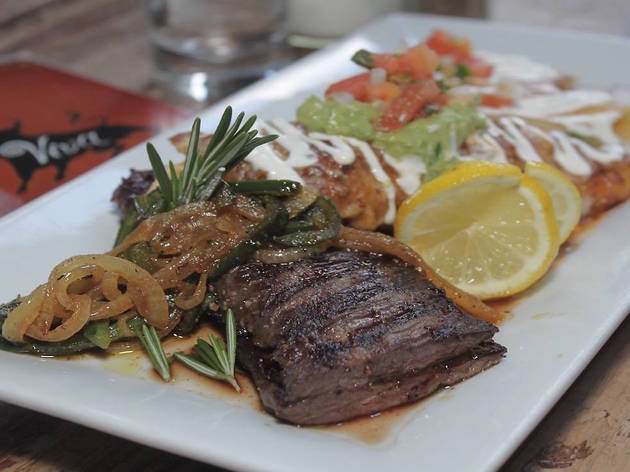 Viva Toro
"Happy Hour Tuesday-Saturday from 4pm to 7pm with 1/2 off select appetizers, $5 frozen mojitos & margaritas, sangria & well drinks."
Sponsored listing
Yakiniku Futago
  As our waiter lifts a thin cross-section of Kalbi ribeye from a mist of dry ice, he announces his intent to lay the marbled meat on the in-table grill by shouting, "Hami-kal yakimasu! Sei-no?," to which the waiters and patrons cheer, "Yoisho!" This is standard practice at the New York flagship of this theatrical Tokyo-born chain, founded in 2010 by twin brothers and restaurateurs Sunbong and Sunchol Lee (yakiniku refers to the lesser-known, Korean-influenced Japanese barbecue, while futago translates to "twins"). Located in the food-dense Flatiron District, the restaurant occupies a long, spare room lined with exposed brick, wood paneling and a tilework portrait of the twins. It's clear the brothers aspire for a modern, rather than traditional atmosphere throughout: bathrooms are fitted with high-tech Washlet toilets, the soundtrack mixes hip-hop with Korean pop and regulars receive name plates on the wall (one is cheekily marked "P Diddy"), along with gratis desserts and a pair of custom engraved golden tongs. Despite the restaurant's casual ambience, you'll have to call in advance to reserve their hamideru kalbi ($45; well-worth in the investment), as there are only ten orders per night of this half-pound imported Japanese black Wagyu, cut into four distinct segments and served with lettuce leaves, red bean paste and fresh wasabi. For appetizers, you won't find any better than the sinfully tender filet or rare steak with toasted garlic ($15), followed closely by a sear
"Indulge in some of the best imported wagyu at this Japanese BBQ restaurant, Yakiniku Futago!"
Latest restaurant reviews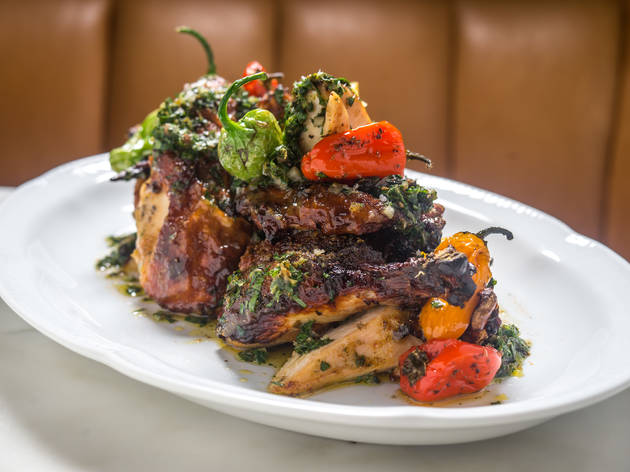 Leuca
Leuca is smart and civilized but largely safe bet, the type of place you bring your parents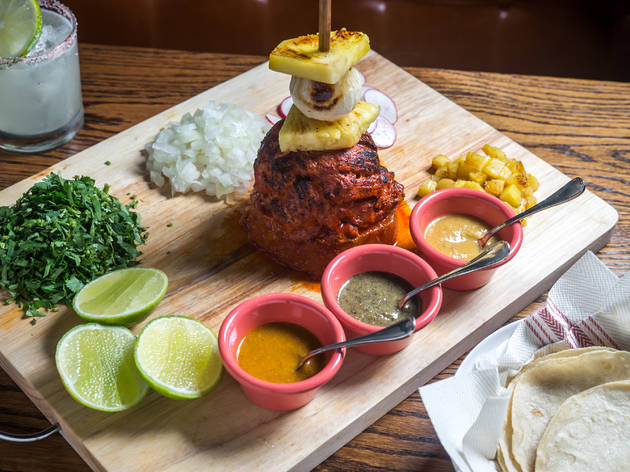 Guadalupe Inn
Guadalupe Inn is not what you'd expect from this stretch of Knickerbocker Ave
Latest restaurant stories