Restaurants
Your guide to dining out in New York City, including restaurant reviews, new restaurants, online reservations and the best restaurants in New York
Sponsored listing
Salt + Charcoal
"Enjoy authentic Japanese food in Williamsburg with our vast sake, wine,whiskey and cocktails crafted to pair perfectly with our dishes."
Sponsored listing
Al Bustan
Middle Eastern fare has enjoyed something of a rebirth in recent years as internationally savvy consumers clamor for new takes on the millennia-old cuisine. But while some restaurateurs have responded by fusing global flavors into Levantine cuisine, Midtown stalwart Al Bustan has doubled down on the traditional Lebanese dishes it has been serving for over 20 years. Fitted with crystal chandeliers and an expansive bi-level dining area, the opulent restaurant sets a lavish stage for dozen-plate mezze dinners of classic fare by chef-owner Elias Ghafary. BY: TIME OUT COMMUNITY REVIEWER OMAR TUNGEKAR
"Rent out one of our beautiful private rooms that fit from 10-150 guests. Hire belly dancers, a piano player or DJs to enhance the fun!"
Midtown East
Online booking
Latest restaurant reviews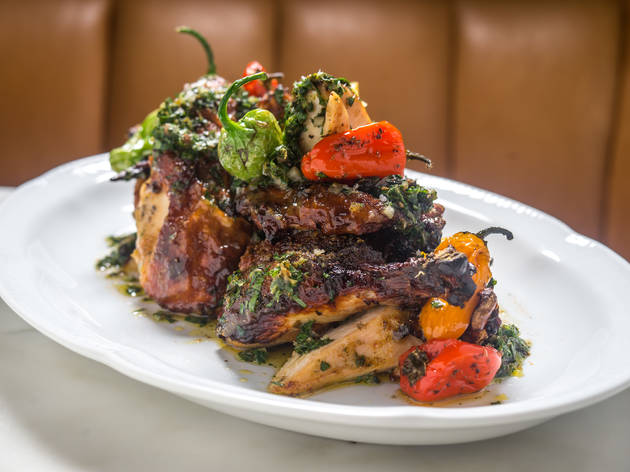 Leuca
Leuca is smart and civilized but largely safe bet, the type of place you bring your parents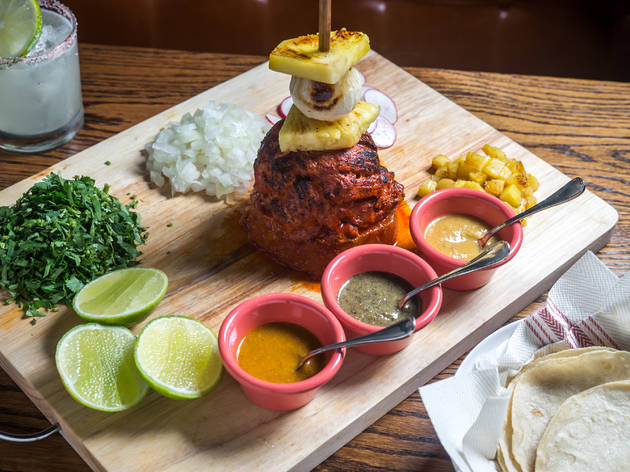 Guadalupe Inn
Guadalupe Inn is not what you'd expect from this stretch of Knickerbocker Ave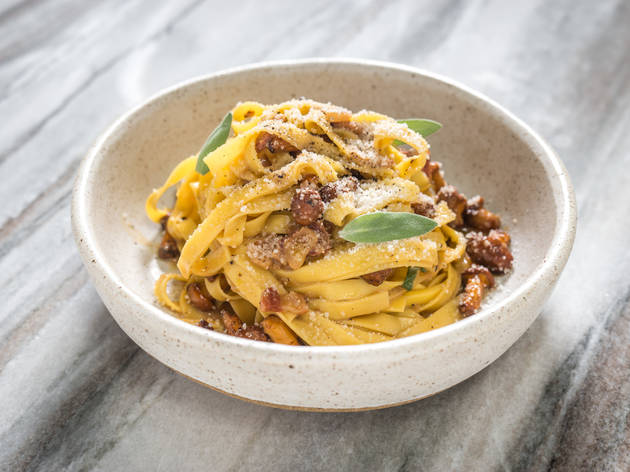 Casa Apicii
The kind of ristorante at which brussels sprouts are given the Piedmontese treatment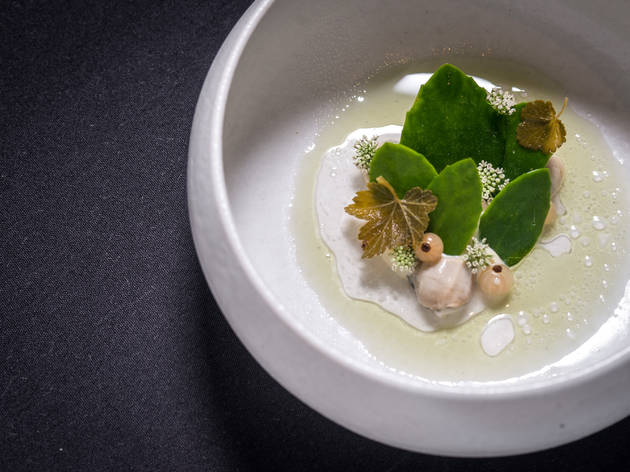 Aska
"Wait, do I eat the rock, too?" It's a legitimate one to ask while dining at Aska.
Latest restaurant stories