New poetry books for your summer reads
Take a lyrical hiatus from your less-than-literary beach reads
By Tiffany Gibert Thu Aug 14 2014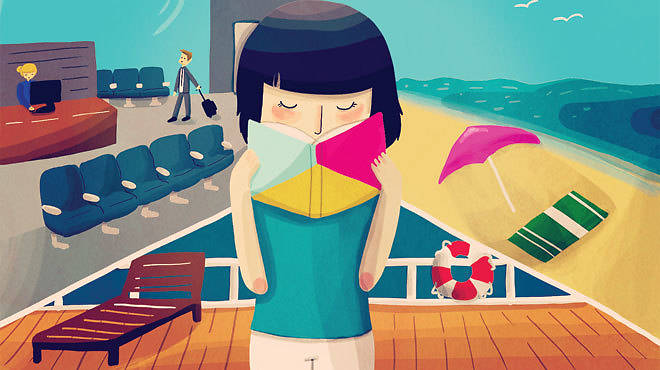 Illustration: Nan Lawson

Some people like poetry, the Polish Noble Prize winner Wislawa Szymborska once wrote. Though with the wealth of verse available today, from presses both small and large, it's hard to believe there isn't at least one book of poems for everyone. Poetry with a science-fiction edge? It's out there. Poem comics? That's a burgeoning area. Erotic poetry? Obviously. Find one poet you love and the whole genre unfurls.

These picks, by three phenomenal poets, may seem tame compared to novels fraught with vampires, apocalypses and BDSM but nonetheless showcase the humor, graceful lyricism and depths of emotion that will make you swoon for stanzas.
---
You might also like
---
Revel in the elegant green spaces of the West Village with a good book.
Here's a handy list for everyone from literary fetishists to casual readers.
Find more popular book features