Difficult Men
A new title measures a new pantheon of TV characters against the dominating showrunners who created them
By David Fear Wed Jul 10 2013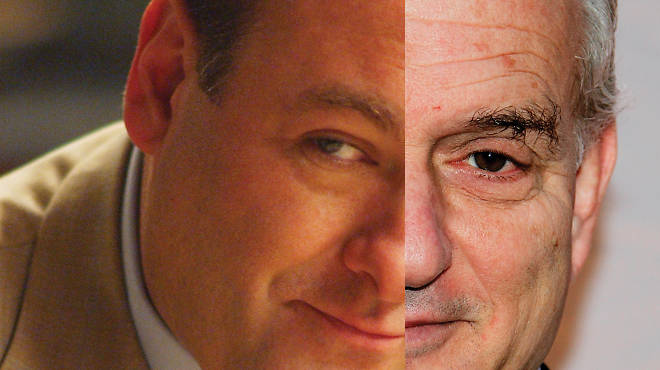 James Gandolfini as Tony Soprano; David Chase Photographs: Barry Wetcher / HBO; Evan Agostini
It takes a certain kind of tenacious, Type A personality to be a TV showrunner—or, for that matter, to be the (anti)hero of a game-changing series headed up by said prickly creative mind. In Difficult Men, author (and former TONY staffer) Brett Martin charts our ongoing golden age of TV drama via the best of the boob tube's badly behaving protagonists, as well as the men who gave birth to them. Here's a quick DM primer.

The Sopranos

Antihero: Tony Soprano
The renaissance started with this neurotic mob boss, a family man plagued by literal life-or-death oedipal issues, unchecked appetites and the perpetual sensation that he "came in at the end" of the good ol' days. Martin's kickoff anecdote about the show's sensitive star disappearing for a few days now takes on an extra level of poignancy; RIP, James Gandolfini.

Creator: David Chase
Thanks to a perfect storm of circumstances, this Rockford Files writer and self-proclaimed TV hater would end up revolutionizing the medium. Chase could be just as moody and mercurial as his small-screen avatar, with Martin relating a story about the showrunner saying he'd never feel alive unless he killed a man with his bare hands. Gulp.