Difficult Men
A new title measures a new pantheon of TV characters against the dominating showrunners who created them
By David Fear Wed Jul 10 2013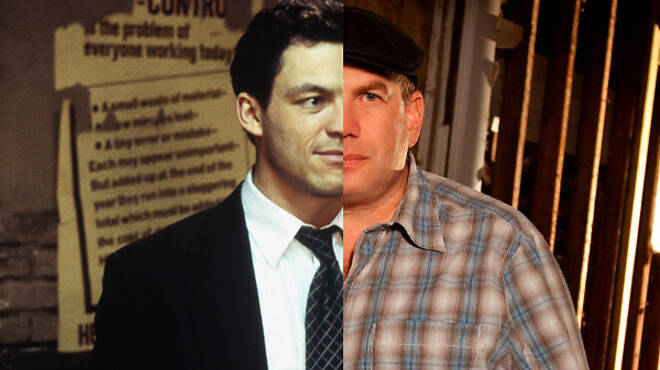 Dominic West as Jimmy McNulty; David Simon Photograph: David Lee/HBO; Paul Schiraldi/HBO

The Wire

Antihero: Jimmy McNulty
The closest thing this five-season portrait of a modern city had to a lead character was Dominic West's self-destructive police detective. Pick any random episode and down a shot every time the Irish-American cop disobeys a direct order or alienates his friends; you'll be as drunk as this boozing skirt-chaser by the end credits.

Creator: David Simon
Simon may not have been as big a mess as the show's No. 1 precinct fuckup, but this former journalist for the Baltimore Sun could be just as righteous and determined to get his way by any means necessary. He comes across in the book as a man who takes pleasure in arguing—about a script, the show's direction or even what to have for lunch.