NYC apartments guide
Looking for a place to live in this town is enough to make anyone run screaming for the suburbs. But great NYC apartments can be found—and here's how.
By Time Out editors Thu Aug 7 2014
Hey there, hopeful apartment hunter. Whether it's your first time looking or the tenth time you've moved in a decade, finding the perfect New York apartment is always absurdly stressful, which is why we've come up with a few suggestions to make the process less painful. Below you'll find the ten unbreakable commandments of apartment hunting, advice from people who got more for their money in creative ways, and a handy quiz to help you decide once and for all which part of this city you're supposed to be living in anyway. Good luck, people—it's a compact, character-filled, fixer-upper of a jungle out there.
How to live in NYC
---
See how NYC measures up
NYC apartments are legendarily expensive and small. But would you really be any better off in LA? Here's what can you get for $2,000.
Finding a decent-size, reasonably-priced pad in NYC is no mean feat. Check out how far your $2,000 will go on both sides of the pond.
---
Find your perfect neighborhood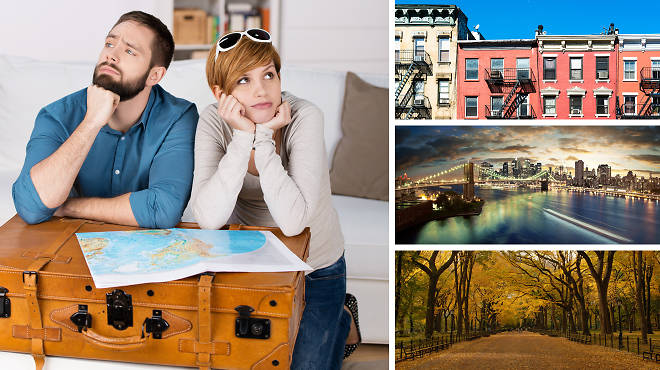 Living in NYC can be a battle, but are you even living in the right place? Take our quiz and find out.
---
---
Users say
Here are the ten New York experiences you simply can't miss.
Don't fret, penny-pincher—each of these fun cheap date ideas will cost you $30 or less.
Tired of swamped tourist traps, huh? Check out these alternative things to do in New York.
Find more popular Things to Do features