DJ mix: Dennis "Citizen" Kane
The Gotham dance-music vet Dennis "Citizen" Kane sets the stage for his upcoming Output gig with Darshan Jesrani.
By Bruce Tantum Fri Mar 21 2014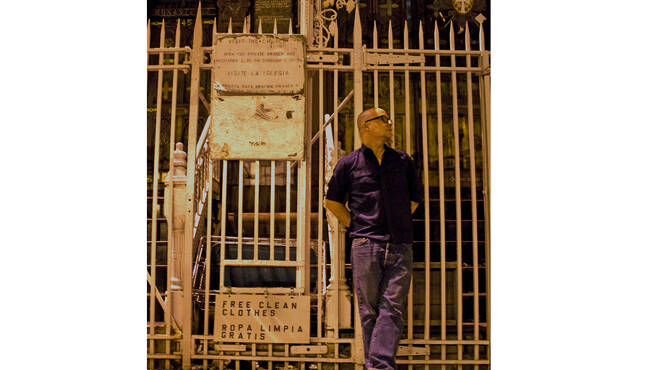 Dennis Kane Photograph: Ruth Bartlet
A few days ago, we posted a mix from Berlin's Monika Kruse, who's spinning in Output's main room on Friday, March 28. In the blurb that accompanied that mix, we suggested you check out the club's Panther Room while your there, because that's when local all-stars Dennis "Citizen" Kane (from the Disques Sinthomme and Ghost Town labels) and Metro Area's Darshan Jesrani will be holding court. Well, what do you know: Just like magic, an exclusive Dennis Kane DJ mix dropped down from the heavens—and what a mix it is, gliding between funk, house and more, of both the cosmic and carnal varieties. As you would expect from Kane, it's a groove-heavy beauty of a set—and we expect Kane and Jesrani will be dishing out a similar dose of aural allure at their Panther Room gig.
Monika Kruse + Simon Baker + Darshan Jesrani + Dennis Kane play Output Friday, March 28.
Follow Bruce Tantum on Twitter: @BruceTantum

You might also like
---
We've rounded up the top summer shows of 2014, along with the best free shows, festivals and world-music picks at clubs and outdoor venues all over NYC.
Half of the duo that makes up the beloved Mister Sunday tells us what we can expect this summer.
The first annual Nerdlesque Festival sets its phasers to stun.
The city's least visually impressive pageant is back with some more truly tiny tiddlers.
Listen to DJ mixes of house, techno, dubstep and more.
Find the best club nights, DJ residencies and places to go dancing in NYC.
See more in Clubs & Nightlife