Critics' picks: Best live music in NYC
Find this week's best live music events in New York City, as chosen by Time Out's critics.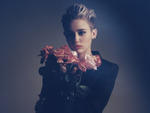 Price band: 3/4
Critics choice
Relive the tawdriest pop-cultural spectacle of the year as Disney star turned risqué wrecking ball Miley Cyrus cobills with Mr. "Blurred Lines" himself, Robin Thicke, at Z100's glitzy holiday bacchanal. (Something tells us the former Hannah Montana will go easy on the twerking and foam-finger fondling this time around, but who can say?) A host of other heavy-duty hit makers round out this inevitable teen screamfest.
Price band: 2/4
Critics choice
The psych-rock outfit returns home to Brooklyn after crisscrossing the country in support of its self-titled third album. The band's music has gotten grungier and weirder since the platinum-certified days of "Kids," but the spectacle in its live shows has held strong, promising the kind of strangeness you don't often see in an arena setting. If that's not enough to sell you, we'll point out that the openers—Dinosaur Jr., godfathers of lo-fi rock—are worth the price of admission in their own right.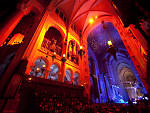 Price band: 2/4
Critics choice
Having trouble deciding which one of your friends' apartments will be used to host this year's solstice bonfire and ritual sacrifice? Avoid all that messy virgin blood and try a more modern tradition: Paul Winter's annual concert, returning for its 34th year. You can see African-inspired dancing and drumming from the Forces of Nature Dance Theatre as well as the WSC standbys: Brazilian guitarist Renato Braz, and the Paul Winter Consort with Winter himself on sax.
Price band: 3/4
Critics choice
After Josh Homme debuted his surprisingly super supergroup Them Crooked Vultures in 2009, it seemed logical to assume that his signature outfit, Queens of the Stone Age, would fall by the wayside. Thankfully, QOTSA—whose stylishly aerodynamic crunch is one of the sweetest sounds in contemporary rock—returned earlier this year with …Like Clockwork, its most mature and cohesive statement to date. Expect favorites new and old at this swanky Brooklyn gig, also featuring scorching guy-girl U.S.-U.K. blues-pop duo the Kills.
Price band: 3/4
Critics choice
Beyoncé didn't issue her promised fifth LP this year, but she's had a busy 2013 nonetheless—lip-synching the National Anthem in front of the Obamas, redeeming herself at the Super Bowl, debuting her own documentary, vacationing in Cuba with Jay Z, proclaiming her vegan-hood and, oh yeah, trotting the globe as part of the Mrs. Carter Show World Tour. We've heard that Bey hasn't been holding back on the crowd-pleasing hits and elaborate costume changes, from dazzling sequins to equally dazzling skin-baring. See for yourself here as the pop goddess descends to Brooklyn.
Price band: 2/4
Critics choice
New York's stalwart drag king, Murray "Mr. Showbiz" Hill, brings his rollicking year-end celebration—one of the highlights of the season, just like your drunk uncle—to Le Poisson Rouge with burlesque titillation, musical mayhem and comedic mirth, courtesy of Bridget Everett, Perle Noire, Carmine Covelli, Mr. Gorgeous and the Craigslist Quartet. For more information, go to mistershowbiz.com.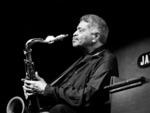 Price band: 2/4
Critics choice
Few bands currently active provide as concentrated a dose of jazz history, spirit, insight and camaraderie as the quartet led by tenor saxophonist George Coleman does. Together with his pianist and artistic foil, Harold Mabern, the leader distills a lifetime of rich experience into each eventful encounter—and here the two are guiding a larger-than-usual combo.
Price band: 2/4
Critics choice
Delightful and outlandish drag sensation Alaska Thunderfuck returns to NYC with a sure-to-be-bizarre Yuletide celebration.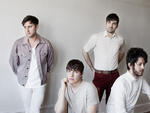 Small Black has come a long way since the release of its 2009 self-titled EP, the former two-man bedroom project slowly morphing into a deeper, spacier experience. At this Brooklyn Night Bazaar gig, expect to sample the lush, '80s-steeped throb of the recent Limits of Desire.
Price band: 2/4
Critics choice
Troy "Trombone Shorty" Andrews grew up playing alongside New Orleans's nimblest brass men. Now in his twenties, he's developed into one of the Big Easy's best. His most recent offering, Say That to Say This, showcases a more souful R&B sound—but make no mistake, his powerhouse band, Orleans Avenue, pumps out raw, funky grooves for maximum ass-moving. Bass legend Bootsy Collins joins the bill Dec 13, while retro-soul aces Lee Fields and the Expressions take the penultimate slot Dec 14.
See all best live music in NYC critics' picks
---
Write your own review