Bat for Lashes
By Mike Wolf Wed Jul 25 2007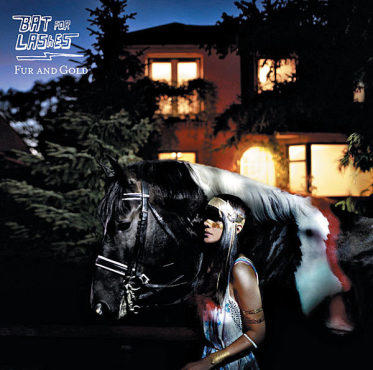 Time Out Ratings :
<strong>Rating: </strong>4/5
Most of the praise heaped upon the debut album by Britain's Natasha Khan, a.k.a. Bat for Lashes, has focused on the dreamy dreaminess of her music. True enough, Fur and Gold seems to exist in an oneiric world of shadows, with creatures and lovers flitting in and out of view. What makes the record more than just another girly ode to unicorns (or worse, a CocoRosie album) is Khan's keen ear for pop arranging and the fact that, for all their fantastical settings and moods, her songs are balanced with a connection to waking-world human experience.
Khan has a clear voice, free of acrobatics but touched with vulnerability and elegant as a warm front in autumn. On "What's a Girl to Do?" she vibes like a Douglas Sirk heroine who grew up on acid-folk, singing, "We walked arm in arm / But I didn't feel his touch," as Wall of Sound drums echo and spar with an electronic beat. (She also demonstrates a flair for sly absurdity in the song's video; search her band name on YouTube.) Her restraint comes through on two particularly dramatic tracks: "Trophy" pairs softly insistent hand claps and a low bassline behind her voice; on "Tahiti" she sings over little more than dramatic sweeps of an Autoharp. Even when she piles on instruments, as on "Bat's Mouth," they enter in orderly fashion and complement the whole. If only all dreams had this much logic to them.
Bat for Lashes plays Maxwell's Mon 23 and Knitting Factory Wed 25.