Kanye West
By Colin St. John Wed Dec 3 2008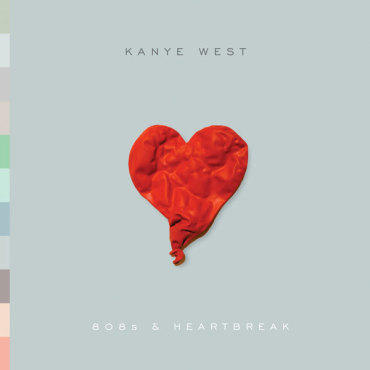 Last year's Graduation revealed a craftsman at the height of his powers: Kanye West deftly sampled Can, competently traded verses with Lil Wayne and even made Chris Martin seem cool. The record saw West consciously balancing his dual role of rapper and producer. He's never risen far above the rhyming fray, but behind the board, almost no one in hip-hop does it better. That's why disappointment arrives with the overproduced 808s & Heartbreak, on which Auto-Tune proves to be West's Pandora's box.
Fascinated with his toy like a kid with a new tricycle who misses dinner, bedtime and school the next day, West distorts his vocals on every track, baring his real voice only sparingly. (So much so that it's exhilarating to hear it sneak into songs like "Heartless.") A precedent for excellence in voice-warping runs all the way back to John Lennon in "I Am the Walrus," but West goes too far: Dense vocal patterns combine with complex rhythms, resulting in utter overstimulation. "Say You Will," the opening track, has the potential to be a grand lament, but the programming buries any emotion.
West's brilliance occasionally cuts through: "Amazing" is just that—a study in well-employed Auto-Tune, and "Love Lockdown," the first single, skillfully illustrates the program's scale tweaks within a swarm of tribal beats. It's hard not to wonder, though, what that song—and by extension, this record—would be like without all of the synthetic flourishes. Are we really supposed to believe that a computer's heart can be broken?
808s & Heartbreak (Roc-A-Fella)