Radiohead
By Time Out editors Thu Oct 18 2007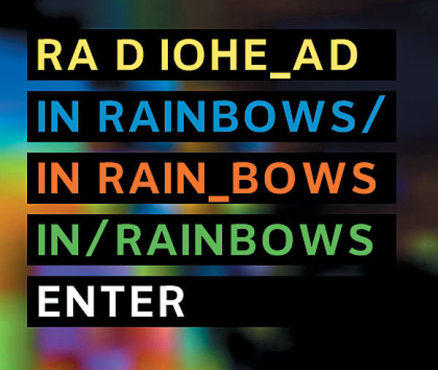 Time Out Ratings :
<strong>Rating: </strong>3/5
So uh, how much did you pay for yours? I paid five pounds for mine, which seemed reasonable at the time. Once a half-pound surcharge was added, though, at today's conversion rate my cost came to roughly $320. Ah, international commerce in the age of the dollar's twilight.
Much has been made of Radiohead's decision to sidestep the industry and sell In Rainbows first as a pay-what-you-will download, with luxe box-set and a possible regular old CD to come. But like Madonna's reported new deal with Live Nation, which specializes in concert promotion—a.k.a. the moneymaking wing of the music industry—it's hard to know how such bold moves will affect the artists and bands who haven't proved their platinum viability over more than a decade. Which is almost every other musician.
The music itself? Admittedly, I'm not the biggest Radiohead fan, though the group's ongoing ability to make cryptically sweet alternative rock is admirable. In Rainbows holds true to form, even turning a bit away from the group's more-electronic previous efforts, balancing skittering percussion and precise instrumental detailing with Thom Yorke's unmistakable falsetto. One song, "Faust Arp," is destined to receive tons of comparisons to Nick Drake, on account of its picked acoustic guitar set against a swelling string arrangement. It's safe to say that Radiohead fans, an unwavering lot, will be satisfied with both the music and the near certainty that they each paid a fair amount for the artists' work.
—Mike Wolf
In Rainbows (W.A.S.T.E. Download)