T.I.
By Jesse Serwer Mon Nov 24 2008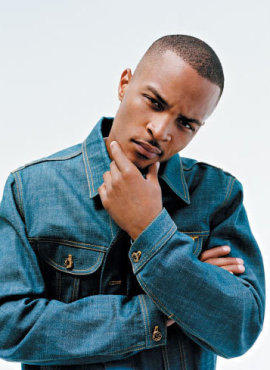 Photograph: Darren Ankenman
Hammerstein Ballroom; Wed 3
Like many other Southern rappers, T.I. has rarely appeared in New York City. There are several reasons for this. The abundance of live-entertainment-starved second-tier cities across the South gives local rap stars the ability to tour for months without leaving the region. Throw in the looming threat of an NYPD traffic stop—the kind that invariably turns up some form of contraband, usually unregistered weapons, leading to an arrest and a New York Post cover—and you can see why the T.I.'s, Lil Waynes and Young Jeezys of the world usually limit their NYC-area dates to suburban venues like Nassau Coliseum.
Interesting then that T.I., he of the recent machine-gun bust, has now decided to visit Manhattan for the second time in just over two months (a September 30 show coincided with the release of his LP Paper Trail). Could it be a PR scheme intended to suggest that the reformed rapper's done with guns? Or is the cocky ATL MC just asserting his new bona fide pop-star status with some legend-making performances, by any means necessary? Either way, tonight's show should attract a diverse crowd. While the saccharine chart-toppers "Live Your Life" and "Whatever You Like" are his biggest hits to date, Paper Trail connected with hip-hop's hard-core audience thanks to its improved lyrical content. Just don't say we didn't warn you if T.I. is late for, ahem, legal reasons.