Talib Kweli
Right About Now... (Koch)
By Time Out editors Thu Nov 17 2005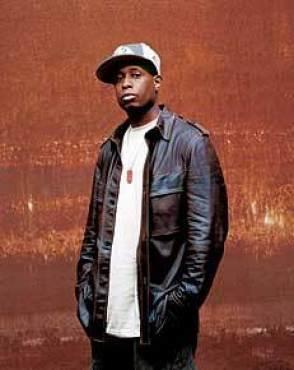 Time Out Ratings :
<strong>Rating: </strong>0/5
Talib Kweli says his new album sums up where he's at these days, but, if not for its occasional late-breaking lyrical content, Right About Now... could have been released five years ago. On the title track, which opens the CD, Kweli retraces his steps through the industry, bringing listeners up to speed. But by the second song, "Drugs, Basketball & Rap," he's back to broken-record railing on hip-hop's lifestyle clichs—a preoccupation that doesn't ring as urgent now as it did when he emerged in the late '90s.
As usual, Kweli shares the spotlight with worthy fellow Brooklynites. "Supreme Supreme" (previously released on The Beautiful Mixtape Vol. 2) finds him trading breathless verses with Mos Def, and Bed-Stuy up-and-comer Papoose offers intricate, high-minded rhymes on the ferocious ass-shaker "The Beast." Jean Grae dominates "Where Ya Gonna Run," and a pitched-up hook from singer-songwriter Ben Kweller's "In Other Words" props up "Ms. Hill," an open pep talk to Fugee Lauryn.
Through it all, Kweli's signature cerebral, self-righteous raps sit tightly atop creative beats, frequently bolstered by blaxploitation-style horn samples. It's a solid formula, but not a revelation to hip-hop fans. Kweli remains a nimble MC, gifted lyricist and talented musical mind, but he hasn't progressed much since his Black Star days. "I grabbed the game by the balls until I made it cough," he spits on "Rock On," "made these bitch-ass niggas take their makeup off." If only he could do that again....—Cristina Black