The xx at Terminal 5: Live photos (SLIDE SHOW)
Moody British indie trio the xx played a sold-out show in NYC.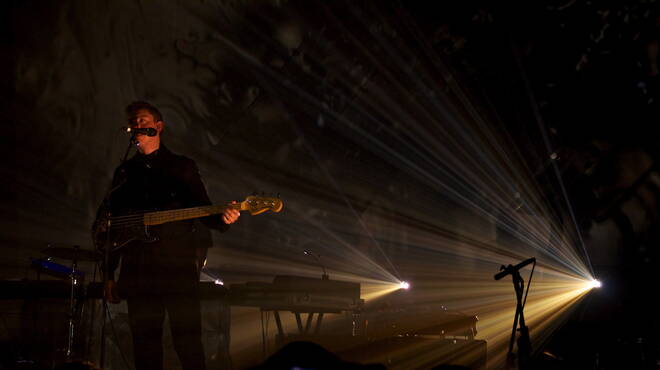 The xx at Terminal 5 Photograph: Loren Wohl
Slinky London trio the xx last night touched down at hulking midtown megalith Terminal 5 for a packed-to-the-gills sold-out show. The band is playing a handful of international dates in advance of its forthcoming album Coexist, before returning to NYC in October for a Bronx blowout. Fans sang along word-for-word to show opener "Angels," the xx's new single, and greeted songs from debut album xx with roars of appreciation. The group's newer material sounded clubbier (thanks in no small part to beats man Jamie Smith) but no less sultry, the voices of singers Romy Madley-Croft and Oliver Sim melting together. TONY photographer Ben Oxenberg braved the oxygen-starved fog to snap these pictures.