Vijay Iyer
By K. Leander Williams Thu Jun 6 2002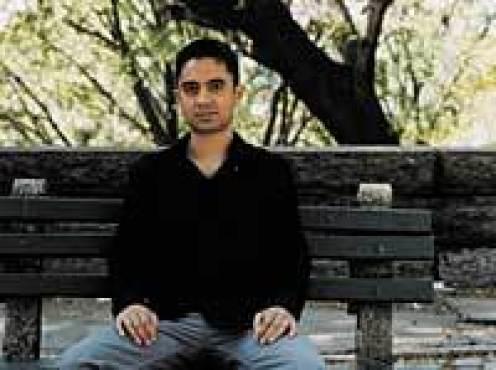 Time Out Ratings :
<strong>Rating: </strong>0/5
It's an old story: A young, talented individual decides to pursue a creative profession; a parent expresses disappointment. In the case of pianist-composer Vijay Iyer, however, the tale may be more unlikely than most. After all, the 30-year-old pianist-composer studied physics at Yale and earned his Ph.D. from UC Berkeley before plunging headlong into music.
"My mom cried," says Iyer, a native of Rochester, New York, recalling when he broke the news. "Basically, a musical or artistic career wasn't really on my family's radar. Music was pretty much all I did aside from academics, [but] it just wasn't what anyone expected."
Defying expectations has become something of a hallmark for Iyer. After Berkeley, he resettled in New York and quickly drew attention as a pianist with novel ideas about applying Thelonious Monk–style idiosyncrasy to musics as disparate as funk and free-jazz. Iyer has toured and recorded with famed saxists Steve Coleman and Roscoe Mitchell, and in addition to his own decidedly iconoclastic bop projects, he's also worked with bohemian soulstress Imani Uzuri and Greg Tate's Burnt Sugar.
Iyer titled a recent performance at the Jazz Gallery "Sangha," the Sanskrit word for "association," and when asked for specifics about how the South Indian half of his heritage informs his playing, he's matter-of-fact. "I couldn't or wouldn't say I'm representing India," he says, "partly because I was born and raised here, and also because a raga's [microtonal] structure doesn't carry well on piano." Rhythmically, however, he still finds raga cycles interesting. "Using them in a sustained polyrhythmic fashion allows me to connect South Indian ideas to African and African-American music. The sensation is very much about my experience as a South Asian in America."
The Vijay Iyer Quartet plays the Jazz Gallery Friday 7 and Saturday 8, 2002.
More local artists:
Main | Sharon Jones | Liars | The Rapture | The Rogers Sisters | Vijay Iyer | Yeah Yeah Yeahs | Neycha | My Robot Friend