How to sell your clothes at consignment shops
Consignment shopping is on the rise in New York City, and now's the time to get the most cash for your clothes
By Gillian Fuller Wed May 14 2014
More and more consignment shops have opened in New York City recently, which means there are plenty of places to score great deals on designer clothes. It also means more opportunities to sell your clothes and make some money. Most shops also allow the public to consign their goods, offering a cut of the selling price. Wanna know the best way to consign your clothes (and get more moola for your next fashion splurge)? Use these tips on how to sell your clothes at consignment stores in New York City.
1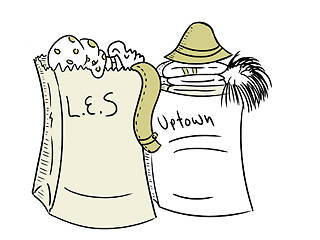 Illustration: MJ DiLorenzo
Know your 'hood
According to Milo Bernstein, co-owner of local consignment-store chain INA (locations throughout the city, visit inanyc.com), the likelihood a shop will buy your goods depends on where the shop is. "Stores get defined by the neighborhood they're in," he explains. "Some brands are classic and will sell everywhere—like Chanel—but some are niche, and they'll do better if the shop caters to that vibe." Bernstein recommends bringing items from "edgier, younger" labels to downtown consignment shops, which stereotypically tend to cater to a younger clientele. On the flip side, uptown shops tend to be more receptive to traditional designs.
2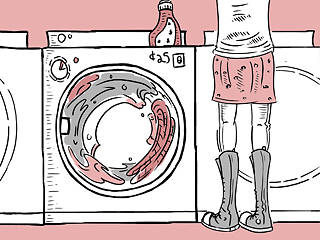 Illustration: MJ DiLorenzo
Care for your items
Heather Jones of Trunk Show Designer Consignment (275–277 W 113th St between Adam Clayton Powell Jr. and Frederick Douglass Blvds, 212-662-0009, trunkshowconsignment.com) encourages taking the time to clean, polish, and launder garments and accessories before bringing them in to be sold. It might seem like a no-brainer, but it's a step many newbie consigners often forget about. "A store isn't going to buy something that looks dirty or has holes," she explains. "Make sure it is in good condition, or the shop probably won't take it."
3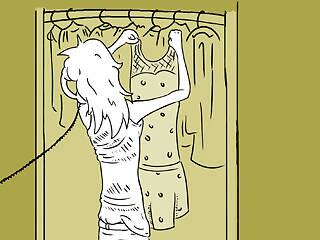 Illustration: MJ DiLorenzo
Know what sells
Calling ahead and asking what the store is looking for is always a good idea, suggests Michele Morrissey, the general manager at Eva Gentry Consignment (389 Atlantic Ave between Bond and Hoyt Sts, Boerum Hill, Brooklyn, 718-260-9033, evagentry.com). This gives the shop a chance to best appraise your garments. "We look for what season the item was from and how much the original price was," she reveals. "We also look back into our system to see what similar products sold for in the past." Though accessories, such as jewelry and bags, tend to be the easiest sells, Morrissey maintains that how the items fit into seasonal trends matters most.
4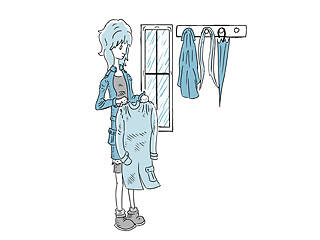 Illustration: MJ DiLorenzo
Plan ahead
It seems obvious, but the earlier you bring an item in to be consigned, the more likely it will sell. Tammy Fluhr-Gates of Michael's Consignment Shop for Women (1041 Madison Ave at 79th St, second floor, 212-737-7273, michaelsconsignment.com) advises to consign your items at the beginning of every season. "You'll want to bring in your fall items right at the end of summer, your spring items at the end of winter and so on," she says. "This way your items are on the racks when the consumers are looking for that type of item."
5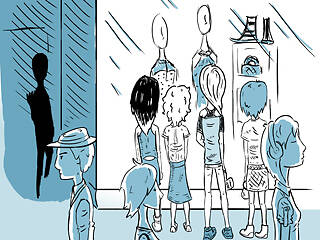 Illustration: MJ DiLorenzo
Do some research
The accessibility of the shop has a major impact on if you'll get money for your goods, according to Bernstein. Opt to sell at a shop in a high-traffic area. The more people who see your items, the better its chance to sell. He recommends selling at a shop that "has both a brick-and-mortar location and e-commerce."
---
You might also like
---
More Shopping & Style stories
@TimeOutNewYork
Subscribe to Time Out New York on Spotify for playlists and recommendations from our Music team.


Check out New York's best restaurants, hottest street style, cool apartments and more.