Seven Seductions of Taylor Swift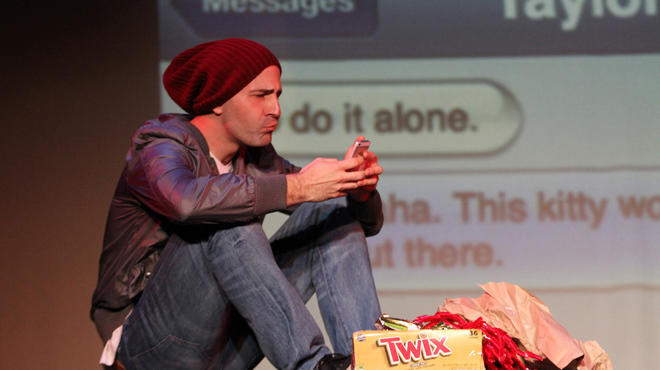 Seven Seductions of Taylor Swift Photograph: Dixie Sheridan
Time Out rating:
<strong>Rating: </strong><span class='lf-avgRating'>3</span>/5
Time Out says
Posted: Mon Aug 18 2014
As someone who begrudgingly calls herself a Swiftie, I expected Seven Seductions of Taylor Swift to be a takedown of the eponymous singer's love life, in the vein of Hayley Jane's song "Maybe You're the Problem." So I was pleasantly surprised that this collection of monologues—written by seven different playwrights and performed by Thaddeus Shafer in a variety of shaggy wigs—turns out to be a gentle roast of her ex-boyfriends. The pieces reflect what each of the former beaux see in Swift: an angelic virgin waiting to be tied down ("Joe Jonas," by Caitlin Bower), a vehicle for celebrity ("Harry Styles," by Kari Lee), a conquest ("John Mayer," by Joanna Horowitz). A standout is Lily Blau's "Cory Monteith," which offers a poignant and affecting look at the late actor, his struggles with addiction and his need for affection.The monologues vary in quality as well as conceit, and I found myself counting down the exes toward the middle; one probably also needs some background knowledge of these men in order to fully enjoy the play (and familiarity with Swift's songs doesn't hurt either). If the personae presented in Seven Seductions are any indication, it's probably for the best that she is never ever ever getting back together with any of them.—Diep Tran
Click here for full TONY coverage of the 2014 New York International Fringe Festival.
Users say
<strong>Rating: </strong><span class='lf-avgRating'>0</span>/5
Also on at Players Theatre