April 2013 events calendar for New York City
Plan your month with our events calendar of the very best activities, including free things to do and our picks from theater, the arts and music.
Photograph: Courtesy New York Yankees
April may be the cruelest month, according to T.S. Eliot, but it's jam-packed with great things to do. Use our events calendar to guide you to the best things to do this month, including the Brooklyn Botanic Garden's Sakura Matsuri Festival, and opening day for both the Mets and the Yankees.
RECOMMENDED: New York City events calendar for 2013
Featured events in April 2013
Robert De Niro's downtown festival draws roughly 400,000 indie-film fans each year. Visit the website for the full schedule of screenings, panels, talks and other events.
Location TBA
Apr 17–Apr 28
Before the last pink and white petals fall off NYC's cherry trees, head to the Sakura Matsuri festival. The monthlong Hanami season culminates with this two-day fair, featuring a cosplay fashion show, Japanese dance performances and tours.
Price band: 2/4
Critics choice
The always-explosive combo of Daniel "King of Queer Sleaze" Nardicio and Thirsty Girl Productions' Jen Gapay is behind this brand-yearly showcase of the city's XY-chromosomed bumpers and grinders.
Price band: 2/4
Critics choice
The house and techno crew Verboten is back at the Highline Ballroom with not one, not two, but three great DJs. Maya Jane Coles has risen to the top of the underground ranks (if that's not an oxymoron) via an amazing run of deeper-than-deep releases, including the hot-off-the-presses, Coles-produced Superstitious Heart EP on 2020 Vision. Dance-music polymath Ewan Pearson has done everything from producing synth-heavy techno to lecturing on "Discographies: Dance, Music, Culture and the Politics of Sound." And James Teej is one of the men behind the My Favorite Robot label and production team.
---
Free events in April 2013
---
Theater events in April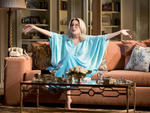 Bette Midler comes back to the Great White Way for her first nonconcert show since playing Tzeitel in Fiddler on the Roof some 45 years ago. Her vehicle is a one-woman show about the late Sue Mengers, survivor of Hitler's Germany and quippy superagent of 1970s Hollywood. John Logan, of the Mark Rothko bioplay Red, wrote the script; Joe Mantello (Wicked) directs.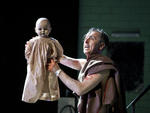 Renowned Scot thespian Alan Cumming—a performer whose impish mien and propensity for displaying his bum belie a surprising variety of dramatic gifts—stars in this nearly solo version of the Scottish play, set in a psychiatric hospital and directed by John Tiffany (Once). The production was a hit at the 2012 Lincoln Center Festival; now it transfers to Broadway for a three-month run.
---
---
Arts events in April 2013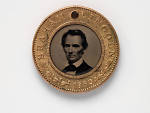 The Met drew on its collection of archival photography for this exhibit, which features more than 200 images taken during the Civil War.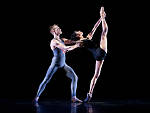 Price band: 2/4
Critics choice
Artistic director Virginia Johnson unveils the new, streamlined version of Dance Theatre of Harlem in its first New York season. Six performances, including two programs and a family matinee, include John Alleyne's Far but Close, Robert Garland's Gloria, Alvin Ailey's The Lark Ascending, Donald Byrd's Contested Space and George Balanchine's Agon.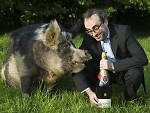 Price band: 2/4
Critics choice
Two satirists, one Israeli and one Russian, join forces for an evening of new stories read by well-known actors. Keret has made some strides in the U.S. the past few years, landing his loopy, fantastical short neofables in The New Yorker and a great 2012 collection titled Suddenly, a Knock on the Door. Super Sad True Love Story, the most recent novel from Shteyngart (Absurdistan, The Russian Debutante's Handbook), taps into the insecurity and longing of a middle-aged man, even while charting a dystopic near-future.
---
You might also like
---