Cheap bikes!!!
The two-wheeler is already a waist-friendly alternative to that monthly MetroCard. Find out where to get great rides that won't slim down your wallet as well. (We looked for places with models under $200.)
By Flannery Hill Wed Apr 30 2008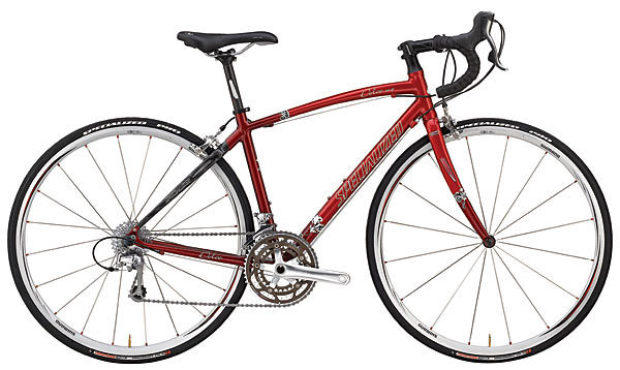 Busy Bee Bike
Busy Bee specializes in used bicycles (these account for 95 percent of its stock), with a complete range of sizes and styles, and prices starting at $145. The refurbisher carries brands such as Masi and Harrow—they even sell tricycles. 437 E 6th St between First Ave and Ave A (212-228-2347). Daily 11am–9pm.
Recycle-a-Bicycle
This retailer's two locations carry rehabilitated bikes built with donated parts. This means you can be pretty sure that the bikes weren't stolen and immediately resold, but the labor costs add to the price. If you're comfortable with the Frankenbike idea and you have a decent eye for quality, you can find good equipment here. Plus, Recycle-a-Bicycle teaches classes for youngsters on repairing and building bicycles on their own. 75 Ave C between 5th and 6th Sts (212-475-1655); 55 Washington St at Front St, Dumbo, Brooklyn (718-858-2972); recycleabicycle.org
Eddie's Bicycle Shop
Eddie's pre-owned bike selection often includes upscale brands that are pretty gently used. Since the inventory varies by what's recently come in the door, be sure to give a call first and ask what's in stock. When we rang, they told us about five models—including both mountain and road bikes—with the cheapest going for $75. 490 Amsterdam Ave at 84th St (212-580-2011). Mon–Fri 9am-7pm; Sun 9:30am–6:30pm.
Metro Bicycles
This NYC franchise mostly carries brands, like Trek and Diamondback, that are well out of our established $200 price range, but it occasionally has specials on quality makes, like SE Draft hovering around $250. Call the less central locations for a better chance at uncovering hidden gems. Various locations; visit metrobicycles.com.
Target
If you live in Brooklyn and just need a junker for getting around, this is as good a place to shop as any. The big-box retailer sells generic but serviceable brands for as low as $129.99—not to mention all the hangers and bath towels you can carry. 139 Flatbush Ave at Atlantic Ave, Fort Greene, Brooklyn (718-290-1109)
Kmart
Let's face it, you're here for one reason and one reason only: You want the absolute lowest price, regardless of quality (hey, don't blame us if your brake line snaps halfway across the Brooklyn Bridge). In that case, the chain store's discount Schwinns and Huffys—some for a mere $79—are going to be the apples of your eye. 770 Broadway at Astor Pl (212-673-1540); 250 W 34th St between Seventh and Eighth Aves (212-760-1188)
Great Used Bikes
The name says it all, right? With a big selection of Schwinn cruisers in particular, this site offers a number of models priced from $180 to $220. Web shopping means you can't kick the tires before you buy, and they demand cash on delivery, but they do offer prompt delivery, even on Sundays. (greatusedbikes.com)
Craigslist
On any given day, at any time, you might find the deal of the century here. You might also get a lemon. You'll find a number of sellers with multiple rides for sale, which is a good sign. Definitely request to see the goods in person, ask the seller about the bike's history and don't be afraid to walk away if you get a bad vibe (or the bike is crap). Also, most prices can be haggled, and you are well advised to do this. Because it probably goes without saying, these won't come with any refund policy. (craigslist.org)