FOMO in New York: Soar over the city with the ghost of New York hype
So much to do, so little time…but should FOMO—fear of missing out—guide your decisions about how to spend your time in NYC? Here's what the spirit of city hype has to say.
By Cintra Wilson Tue Mar 11 2014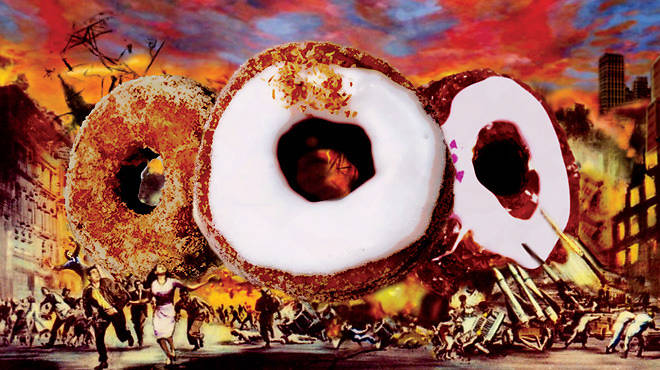 Illustration: Peter Stults
Gaze into the emptiness within my hollow black hoodie and despair. I am the Dreadful and Terrifying Apparition of New York Hype.

Grasp my skeletal hand as we fly over Manhattan and Brooklyn. I will extol the virtues of New York offerings possessed of proper Hype, pronounce dire warnings against the Overhyped and issue hallowed endorsements for that which is Not Hyped Enough.

Let us drift over the Lower East Side. It was once loud, gritty, and rife with narcotics, jerk-chicken stands and Santeria botanicas. Now, in their place, gaze upon numberless locavore restaurants teeming with pork-belly apps—pork that was wet-nursed to maturity barely an hour outside of Long Island. Chickens, tenderly euthanized and roasted under a brick, tarted up with ramps grown in a poet-farmer collective in Kingston, and expensively plated by some goateed chef who thinks he's the next Julia Child. Beware.

Now, see in the East Village, the specters of dearly departed drinking establishments—sublime, unforgettable dive King Tut's Wah Wah Hut, and that one bar where that go-go boy in Doc Martens danced on your table with a syrup dispenser pinned to his briefs. Now, regard the plague of faux bistros: acid-damaged mirrors and walls patinated to resemble the Gauloise-tar filth of old Paris. And in this once proud City of Alphabet, ye are forbidden to smoke, even on the patio! Lament.

Gather your saliva as we soar over Chelsea art galleries. There: "Insider artists" and curatorial Barbie dolls play late-night footsie with hedge funders. Spit upon them all and yowl, "Go back to Art Basel!"
"Ye are forbidden to smoke, even on the patio! Lament."

And there, across the East River! Once-hip neighborhoods: Williamsburg, Dumbo and Red Hook. All have succumbed to speculative real-estate Overhype, and are now training to be Upper East Sides. Shout at the tourists queued before that old pizzeria: You only think it tastes good because you waited three hours for it!

Theater and cabaret have greater need of Hype, for it is necessary to residents of every income—not just law-firm partners who are the only humans allowed to score tickets to The Book of Mormon. World-class ballets and operas should be seen by all New Yorkers, but they will not be, for they are prohibitively expensive and some are boring. More Hype is due to La MaMa, Joe's Pub and the faraway land of Bushwick, which now has something called "Loft Opera." Hail, affordable live things!

And in Park Slope and Brooklyn Heights: Regard, on leashes—a Great Dane, an English mastiff and other 170-pound dogs, living in 1,200-square-foot apartments. These giant beasts should be kept in zoos or sent to nice farms upstate.

But see! The Transportation Gods have gifted us green taxis that will not refuse to transport you over bridges. Hosanna! And Citi Bikes will again be ridden everywhere, after the glaciers have thawed. In the meantime, Uber magically sends livery cars to your aid, even if you're so soused that you can't articulate the address of the wine bar you're teetering against. Need you go to Brooklyn? Rejoice at the charming Water Taxi, New York's greatest unexploited mode of transportation, which floats all the way to the distant land of Ikea! Avoid subways, for they are disgusting. In Brooklyn, they arrive seldom or never, perhaps due to consumption under the East River by giant eels. Whatever you do: Turn off Taxi TV. Do not ever look directly into the eyes of Liz Cho.

Before I leave you, I entrust you with the most important mission of all: Look back at Manhattan. Whoever allowed Verizon to vandalize the skyline with its hideous logo should be forced to have the Yankees insignia tattooed upon their forehead. Only when you perform this task shall balance be restored. Farewell.

Follow Cintra Wilson on Twitter: @xintra
But really, you don't want to miss out on these suggestions from notable New Yorkers…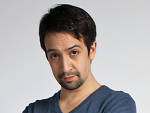 Lin-Manuel Miranda
Composer-lyricist, In the Heights (linmanuel.com)
"Inwood Hill Park is enormous and expansive. I grew up across the street from it, and had a Calvin and Hobbes–like childhood in my own mind."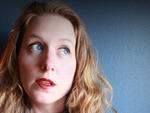 Jennifer Lyon
Founder, MeanRed Productions (meanredproductions.com)

"The Brooklyn Hip-Hop Festival flies under the radar, but always has an unmissable lineup: A Kendrick Lamar performance pre–Grammy letdown, a surprise appearance by Kanye West. It has an independent spirit that's distinctly Brooklyn."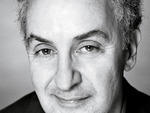 Bruce Goldstein
Director of repertory programming, Film Forum (filmforum.org)

"Check out The Hudson River Greenway above 90th Street. If you keep pedaling north, the crowds start thinning out until you're the only one on the road. You can almost imagine a Manhattan before the European invasion."

---
You might also like
---
Here are the ten New York experiences you simply can't miss.
Don't fret, penny-pincher—each of these fun cheap date ideas will cost you $30 or less.
Tired of swamped tourist traps, huh? Check out these alternative things to do in New York.
Find more popular Things to Do features