Ways to make money now
These easy side gigs will put cash in your pockets.
By Kate Torgovnick Thu Jan 7 2010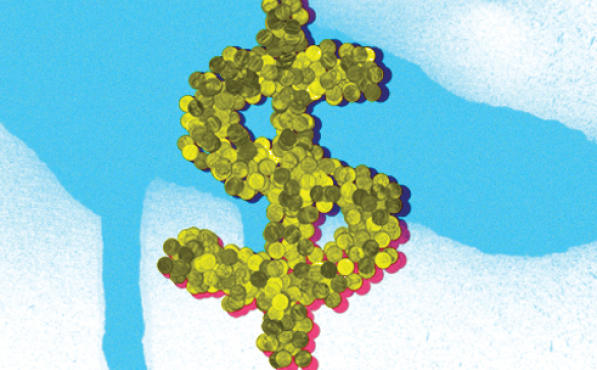 1. Be a nude model
"There are no particular physical attributes we're looking for," says Allene La Spina, model registrar at the School of Visual Arts (212-592-2404, schoolofvisualarts.edu). "We want someone who's comfortable being nude and who's inspiring in their poses." SVA holds auditions twice a year for the $18-an-hour job (call to put yourself on the list). The single-named Sharine has experience posing at SVA and at the National Academy (212-996-1908, nationalacademy.org), which pays $12 per hour. "They demand challenging poses that look beautiful but make your feet numb," she says, explaining that each stance lasts up to 20 minutes. Sharine also poses for artists ($25 an hour) and photographers ($150 an hour, no face shots), whom she finds through Craigslist or recs from art teachers. To make sure they're not sketchy, she meets them in public and brings someone with her to the session. "I only want to work with real artists and photographers who have studios," she says. "Not just someone who wants to see a girl naked."
2. Provide customer service
Outsourcing company Working Solutions (972-964-4800, workingsolutions.com) sets you up with a temp gig on the horn, for which you'll earn between $7.20 and $30 per hour, depending on the project—some "agents" do tech support, others take reservations. The good news is you work flexible hours and you get to wear a Madonna headset. The bad news: You'll likely be cursed at by strangers.
3. Babysit
Parents used to trust nearly any teenager to look after their kids (we know, they hired us). But these days many prefer college-educated tot-watchers and will pay as much as $35 an hour. To get in on it, submit to a background check and, if approved, upload a profile to babysittersforhire.com. If local parents like what they read, they'll contact you with jobs. Just leave your boyfriend at home this time.
4. Become a social-media guru
Creating a successful online presence for a business isn't as simple as setting up a profile and being well-versed in emoticons. The key is to start small. Build your portfolio by helping out friends who are starting businesses, running bar events or promoting their band. Then, pitch local establishments like pizza spots and Laundromats to see if they'll let you go to town on their Facebook page, shoot a promotional YouTube video for a yoga studio, or see if an author needs help setting up a Wordpress blog. You can find some gigs on Craigslist.com. as well as more techie sites like Elance.com and Odesk.com. You might start at $15 a hour, but your fee will soar with your success rate.
5. Cater waiter
Waiting tables at a restaurant means scrounging for tips. Cater-waitering for dinner parties, corporate events and weddings is essentially the same job—but with an hourly rate of $17 to $35. Send your rsum and photograph to Premier Model Bartenders (145 W 28th St; 212-499-0886, modelbartenders.com), which employs 300 part-time cater waiters in New York.
6. Dog- or cat-sit
Members of SitterCity (sittercity.com) pay $12 a month for access to a database of baby and pet sitters. Create a profile billing yourself as the outlandishly responsible angel that you are, and those in need will come to you. You can make about $10 to $20 a day cat-watching; doggy-care wages can reach $25 to $50.
7. Be a phone-sex operator
Dirty talkers typically earn 50 cents per minute of talk time. Requirements include a landline (no cell phones), a computer with Internet access and the ability to not giggle uncontrollably at unusual requests. Start your new career by looking into options at phonesexprofessionals.com. Foreign accents are in demand, so let a company know if you have—or do—a good one.
8. Sell band T-shirts
All it takes to make a good-looking shirt is a desktop design program, a pack of iron-on transfer paper, a color printer and an iron. Make your own band shirts and unload them at shows for $8 a pop. Also works marvelously with sports teams.
9. Hawk other people's stuff on eBay
Listing an item on eBay takes just a few minutes, but some people can't be bothered. Offer to sell their stuff for 10 percent of the profit. One publicist we know makes $100 a month selling her coworkers' designer clothes, bags and electronics. Her best tip—if something doesn't sell, repost it in a week. Even if it got no bids the first time around, it may get ten the second time.