Day and weekend trips for history buffs, shoppers and foodies
Whether you enjoy art and culture, bargain hunting or craft-brewery tours, check out our itineraries for day and weekend trips in New York State
By Jennifer M. Wood Thu Jan 30 2014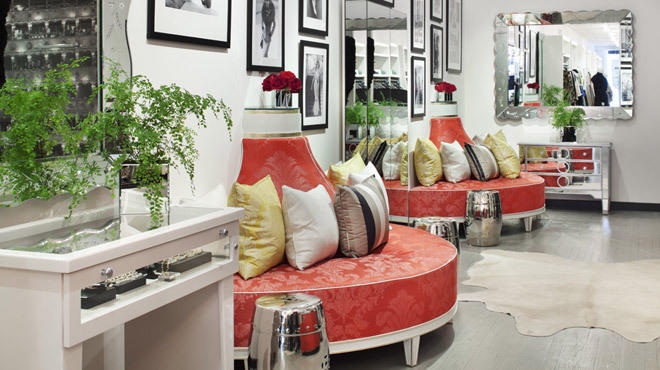 Rye Angela's
Designer bargains
1 hour from NYC by bus
Bargain addicts who've exhausted the inventory at Century 21 can catch the daily Hampton Luxury Liner ($45, hamptonluxuryliner.com) to Woodbury Common Premium Outlets (498 Red Apple Ct, Central Valley, NY; 845-928-4000, premiumoutlets.com; daily 10am–9pm). The bus trip takes about an hour, depending on your pickup point, and makes its return journey five hours later, so you'll need to think carefully about which of the 220 outlets you want to hit. Trendsetters should make a beeline for Prada, Balenciaga and the just-opened Reed Krakoff and Rag & Bone, where discounts are typically 25 to 65 percent off retail. Save even more by signing up on Woodbury's website to become a VIP Member, and get access to exclusive coupons and events.
Antiques hunting
2 hours from NYC by train
For browsing in an appealing small-town setting, head to Hudson, where more than 40 antique shops are packed into the eclectic storefronts on its main drag, Warren Street. Hit Hudson Supermarket (310 Warren St; 518-822-0028, hudsonsupermarket.com; Mon, Thu–Sun noon–5pm) for an intriguing mix of stock, including vintage grain sacks, Tibetan saddle rugs and 1960s glassware. Sculptor Nancy Shaver amasses items that appeal to her artist's eye (a hand-embroidered Indian bedspread, early-20th-century tools, ancient stuffed animals) at Henry (348 Warren St; 518-828-2354, henryinhudson.com; Fri–Sun noon–6pm). Mark McDonald (555 Warren St; 518-828-6320, markmcdonald.biz; Fri, Sat 11am–5pm; Sun noon–5pm) specializes in midcentury modern, while Historical Materialism (601 Warren St; 518-671-6151, historicalmaterialism.com; by appointment only) covers interesting furniture across a broad time span.
Beauty and boutiques
45 minutes from NYC by train
From country-club casual to rock & roll chic, Rye has a bevy of well-priced boutiques for every fashion statement. Consignment shop Rhythm in Rye Too (85 Purchase St; 914-921-1117, rirtoo.com) offers upscale duds from names like Tory Burch and Carolina Herrera. Your jaw may drop when you don't have to blow a Benjamin on purple Christian Louboutin wedges ($90) and Tod's men's loafers ($89). The purses are equally promising, with bags from Chanel, Louis Vuitton and Gucci ($30–$1,600).
The minute you walk into Blush Beauty Bar (34 Purchase St; 914-921-2980, blushinrye.com), a cozy beauty-and-accessories emporium, you'll be greeted by the scent of hundreds of different soaps, candles, diffusers and lotions. The girly spot is a beauty junkie's paradise, complete with an intimate spa in the back where aesthetician Mercedes Calderon (who has worked in the biz for more than three decades) offers waxing and facial services. The boutique feels like the antithesis of Sephora, with a carefully selected roundup of products from under-the-radar brands like Paula Dorf and Bella Il Fiore. If we ever became a Real Housewife of Rye, the grandiose Angela's (24 Purchase St; 914-481-5894, angelasinrye.com) is where we'll beg our hubby to drop some dough. Discover both foreign labels and New York designers (Joy Cioci frocks and Kara Ross jewelry) on the racks.
---
Here are the ten New York experiences you simply can't miss.
Don't fret, penny-pincher—each of these fun cheap date ideas will cost you $30 or less.
Tired of swamped tourist traps, huh? Check out these alternative things to do in New York.
Find more popular Things to Do features