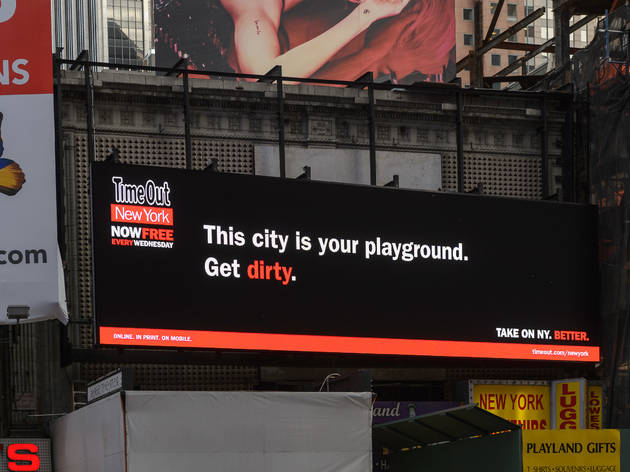 Time Out New York Ad Campaign Takes On the City
Posted: Thursday April 16 2015, 5:26pm
Integrated outdoor and digital brand campaign supports iconic magazine going free.
Time Out, the multi-platform media company, announced the start of an integrated outdoor and digital brand campaign to support Time Out New York magazine launching as a free publication.
Marking the first US ad campaign for the brand in over two years, Time Out has worked in partnership with People Ideas & Culture for creative development and Working Media Group for media planning and buying.
The Time Out New York campaign aims to highlight the brand's total offering online, in print and on mobile and will be delivered across outdoor and digital to drive sustained awareness of the new, free distribution magazine.
The media planning and buying is concentrated on a range of outdoor placements to reach Time Out's target market of A25-34 consumers and media buyers/decision-markers. These placements range from subway cars and subway platforms to Bus Kings, Wallscape and wild posters.
The decision to focus on outdoor is reflected in the free magazine's new distribution model, with Time Out New York handed out on the streets of New York every Wednesday.
"The brief to People Ideas & Culture was to establish the free magazine within the eco-system of our multi-platform approach and inspire Time Outers in our characteristic entertaining style to make the most of their great city," said Sarah Bartlett, Chief Marketing Officer, Time Out Group.
"Time Out's core mission is to help New Yorkers take on everything the city can throw at them. We are bringing New York our essential and trusted recommendations to inspire people to expand, enrich and enjoy their social lives."