Heads up! We're working hard to be accurate – but these are unusual times, so please always check before heading out.
The 13 best things to do in Asheville, NC
From admiring Renoir's work in a historic mansion to great hiking trail, here are the best things to do in Asheville, NC
Although you're going to enjoy this Blue Ridge Mountains destination regardless of your interests, art and history fiends are likely to fall head over heels in love with the best things to do in Asheville, NC.
A vibrant arts scene dominates the local culture: Biltmore, a historic mansion, is home to works by the likes of Renoir; the River Arts District, which used to be dominated by factory buildings, is now where most local artists set up shop; the Downtown Art District, on the other hand, is where most of the galleries and museums are located.
And if art isn't your thing, opt to explore the endless hiking trail or indulge in the foods prepared at the best restaurants in town. Asheville might not be the biggest city—it's home to just over 89,000 residents—but it's clearly very big in personality, rich in history and delectable in all things food and drink. Ready to explore it?
Done something on this list and loved it? Share it with the hashtag #TimeOutDoList and tag @TimeOutEverywhere.
Find out more about how Time Out selects the very best things to do all over the world.
Best things to do in Asheville, NC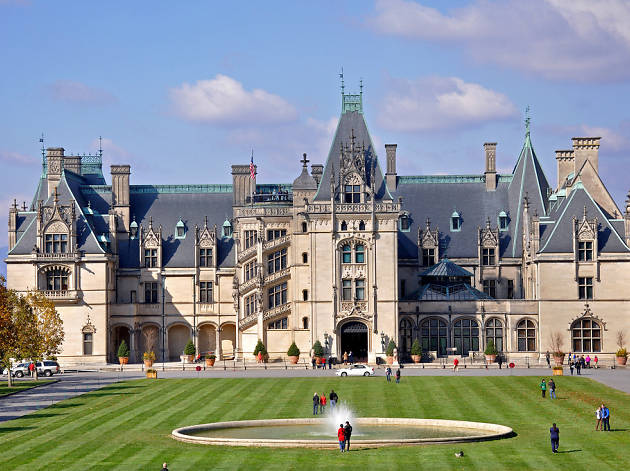 Photograph: Courtesy CC/Flickr/Jennifer Boyer
What is it? A palatial mansion built by George Washington Vanderbilt II in the late 1800s – it boasts 250 rooms and is set on four acres of beautiful grounds.
Why go? Every room in the French renaissance-style building is visually stunning and the basement sports a pool, a bowling alley and a huge kitchen. But the house isn't the only thing worth seeing on this massive estate. There is biking, hiking, seven restaurants, fly-fishing, a winery and even paddle-boarding.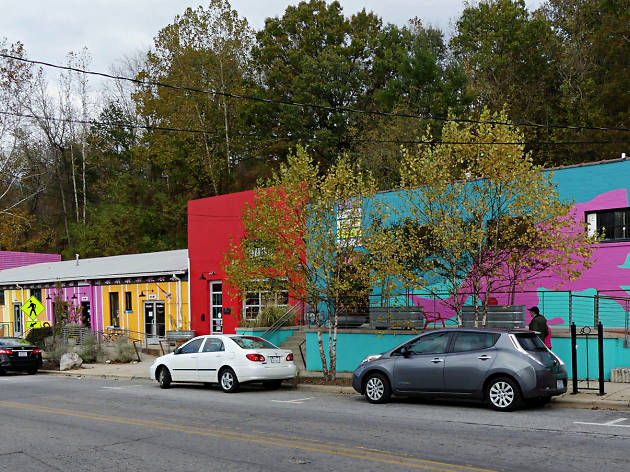 Photograph: Courtesy CC/Flickr/Mksfca
What is it? Just two miles west of central Asheville, you are able to encounter the very best the local art scene has to offer, with creative types showing off their wares throughout the various historical buildings in the area.
Why go? This is the best place to pick up a souvenir straight from the artistic mind who created it. Mingle with the artists and purchase works in a variety of mediums, styles and price points.
Photograph: Courtesy Yelp/Steve W.
What is it? More than 300 of the country's rarest motorcycles are housed at the Maggie Valley museum, documenting nearly a century of the bikes' history and culture.
Why go? You need only a passing interest in motorcycles to be enthralled by this collection, which spans the decades and offers insight into America's automotive history. So, if you are a bike aficionado, you'll be in hog heaven.
Photograph: Courtesy Yelp/Joan K.
4. Swannanoa River Road antiques
What is it? Asheville is an antique-lover's dream. Shops are plentiful and the space for large warehouses near the center of town means that they are accessible – and big.
Why go? Whether you are junking, antiquing or collecting, you will be in knick-knack heaven at places like Bryant Antiques, Nostalgique, Oddfellows Antique Warehouse, and the Antique Tobacco Barn – all of which are conveniently located together on the Swannanoa River Rd.
Photograph: Courtesy Yelp/Stephanie B.
What is it? Asheville's No Taste Like Home tours involve three hours of hunting for wild morsels with the help of a foraging expert and they run several times per week.
Why go? Not only will you learn valuable skills about what you can and can't eat in the wild, but you'll then enjoy the literal fruits of your labor after the tour, when your spoils are taken to one of four city restaurants and incorporated into your chosen dishes.
Photograph: Courtesy Yelp/Kevin Dern
What is it? From Kraftwerk to Roxy Music to Donna Summer, the Moog synthesizer has left an indelible mark on music since it first emerged in popular music in the 1960s. The company making the instruments is today based in Asheville and runs daily free tours.
Why go? The factory and shop offer a unique look into the making of an instrument whose name still carries quite a bit of weight in the music community. You can see how they are assembled, how the sound is perfected, and even try a few yourself.
Photograph: Courtesy Yelp/Jiyoung S.
What is it? Locals love White Duck for its ambitious infusions of various global cuisines with Mexican taco dishes.
Why go? Mexican food here comes via the cuisines of the Caribbean, Greece and more. White Duck's jerk chicken, lamb gyro and Thai peanut tacos are all great choices – and then there's the beef bulgogi taco with a side of house kimchi for a decidedly Korean vibe. Or opt for a Mexico-meets-Deep-South corn chowder.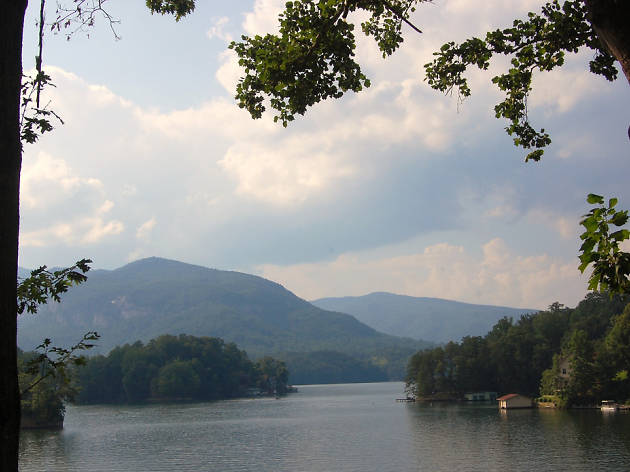 Photograph: Courtesy CC/Flickr/Donald Lee Pardue
What is it? Less than an hour from downtown Asheville, Lake Lure might be a man-made lake, but its beauty is so renowned that it has provided the setting for a number of Hollywood smash hit films – the most famous of which is 'Dirty Dancing'.
Why go? Yes, you can re-enact the famous lift in the lake's waters – muscle-bound partner willing – or bust a move down the steps, but you can also lounge on the lake's sandy beaches or hike around its rocky cliffs.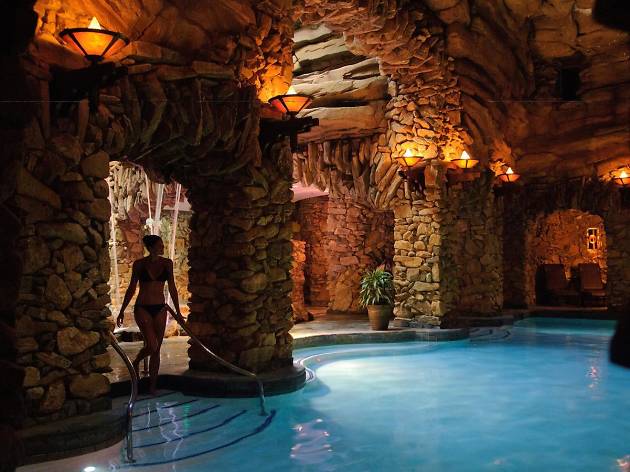 Photograph: Courtesy Booking.com
9. The Omni Grove Park Inn Spa
What is it? This mountain spa has been hailed as one of the best in the country, with an extensive menu of services, contrast pools, scent-infused steam rooms and fireside lounges.
Why go? It's worth a trip just to soak in the pools: there are two with waterfalls spilling in from above, and one has a ceiling embedded with 6,500 fiber-optic stars and underwater music. Not to mention the outdoor whirlpool with mountain views.
Photograph: Courtesy CC/Flickr/Ken Lane
What is it? The Blue Ridge Parkway, just minutes from downtown Asheville, is packed with wonderful hiking, but the views are particularly spectacular from nearby Black Balsam Knob.
Why go? The Black Balsam Knob is one of the area's mountain balds – peaks completely devoid of trees and therefore leaving the panoramic view of the surrounds unobstructed. And, at 6,000ft up, it's one hell of a view.
Photograph: Courtesy Yelp/Andrew H.
What is it? Barack Obama's favourite North Carolina rib joint, the 12 Bones Smokehouse is a lunch-only spot renowned for its mouthwatering BBQ sold by the pound.
Why go? Obama famously stopped at the 12 Bones for brisket, ribs and pulled pork while on the campaign trail in 2008, but soon proved that the visit was more than a photo op by stopping by again every time he has been in the area since.
Photograph: Courtesy Yelp/Glenn G.
12. Asheville Drum Circle
What is it? Every Friday evening around 6pm in downtown Asheville's Pritchard Park, percussionists from all over the city convene to beat out every sort of rhythm you could conceive of.
Why go? Aside from mingling with local musicians, observers can experience a genuine slice of Asheville culture while having a dance or perhaps bringing along something to whack as well. Best of all, it's free!
Photograph: Courtesy Yelp/Kate T.
What is it? The Asheville version of a New York speakeasy, Top of the Monk boasts a menu of classic and unique craft cocktails and a rooftop patio with views of the mountains.
Why go? The seasonal menu of cocktails made with a selection of house bitters are served in a laidback yet sophisticated atmosphere. An added bonus is the wall of lockers, each containing a mystery snack that can only be accessed with keys from the bar.
Hankering for Southern food and more?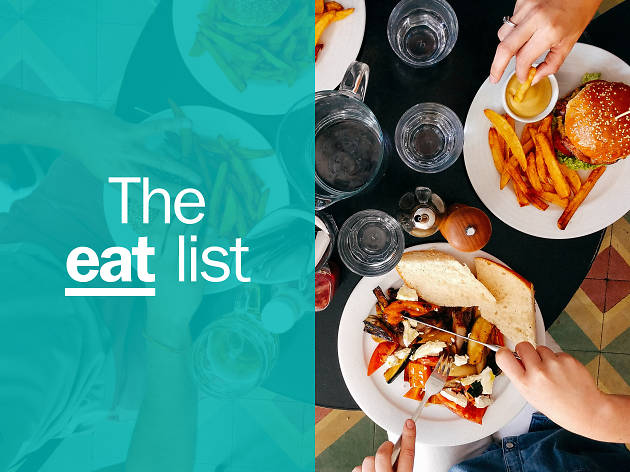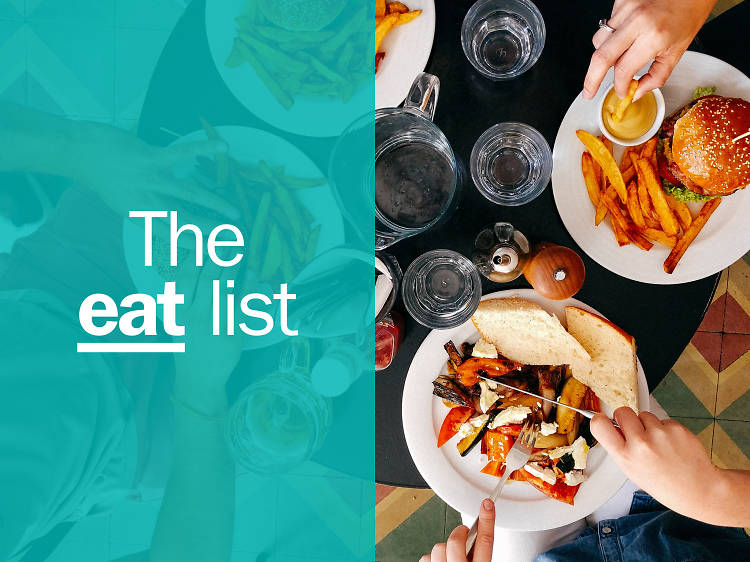 There's no denying that the South is home to some of America's most outstanding cuisine. Try turning down a warm buttermilk biscuit, a platter of crispy fried chicken or a big ol' bowl of shrimp and grits. We dare you. And while you can find all the above in Asheville, the city's food scene has so much more to offer.