The 11 best things to do in Athens
Greece's capital is a feast of ancient architecture and cultural institutions: here are the best things to do in Athens.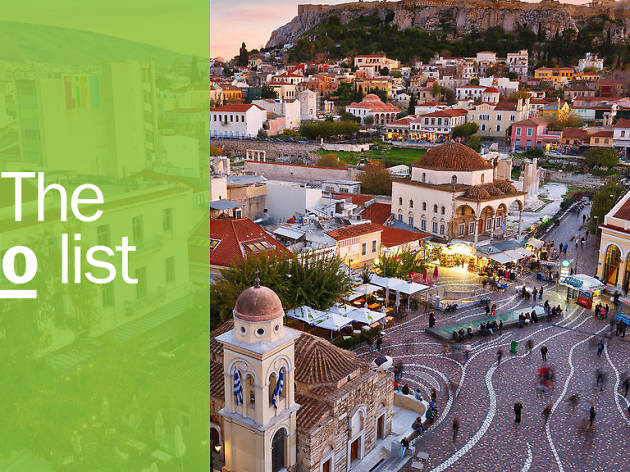 When traveling to Greece's capital, you must make sure to tackle every single item on our list of best things to do in Athens. Modern traffic-filled roads lie just around the bend from cobbled lanes of bougainvillea-drenched cafés and restaurants. Neoclassical buildings are home to trendy cultural spots and galleries. The plainest of entranceways can lead to an outdoor movie theatre serving ouzo under a starry night sky. All the while, marbled archaeological sites stand twinkling, telling stories of early Western civilisation and the birth of democracy. Athens is Greece's cosmopolitan heart: city of the ancient, historic, hip and modern. Go and soak it in with our helpful guide to the best things to do in Athens.
Done something on this list and loved it? Share it with the hashtag #TimeOutDoList and tag @TimeOutEverywhere.
Find out more about how Time Out selects the very best things to do all over the world.
Best things to do in Athens
1
What is it? These ancient buildings are the defining landmarks of Athens. Sat at the top of a rocky outcrop for 2,500 years, a sprawling modern metropolis has grown around them.
Why go? The monuments here are considered the greatest architectural feats created in Greek antiquity. The Parthenon temple, dedicated to the goddess Athena, is perfect in its proportions and is considered to be one of the world's finest Doric masterpieces.
2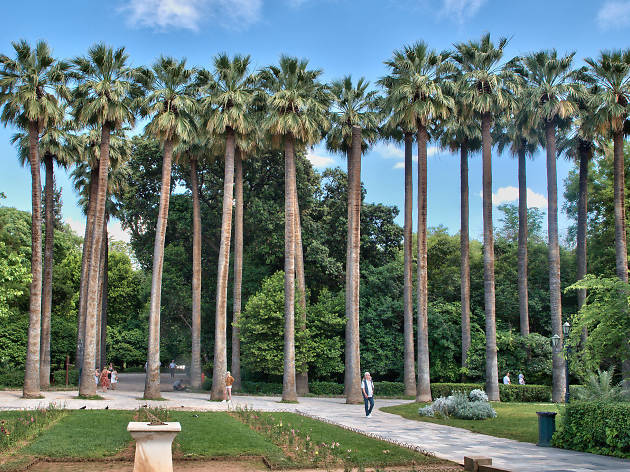 Photograph: Courtesy CC/Flickr/Rossan Delev
What is it? Located in the heart of Athens, the National Gardens are a beautiful retreat from the hustle and bustle of the concrete metropolis that surrounds it.
Why go? Queen Amalia, the first queen of Greece, commissioned the creation of a national garden and by 1840 it was completed. The park covers 16 hectares of narrow gravel paths and ponds, as well as a small zoo with wild Greek goats, peacocks and chickens.
3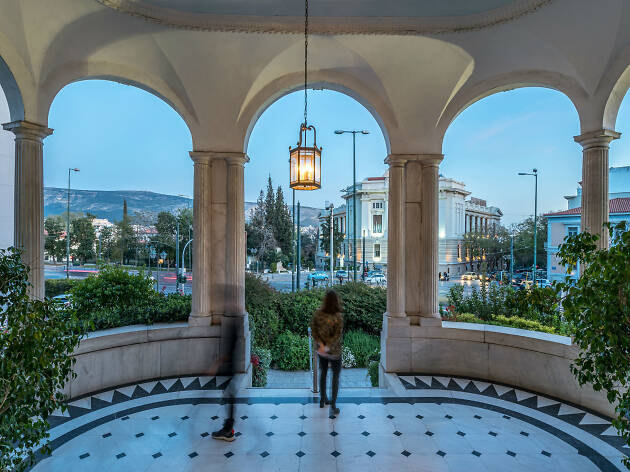 Giorgos Sfakianakis © Museum of Cycladic Art, 2018
What is it? A grand museum that's home to more than 3,000 artefacts of Cycladic, ancient Greek and Cypriot art.
Why go? To see the distinctly shaped slender marble figurines and statues, that date back to the Bronze Age. Or one of the 150 objects from the ancient Greek art collections, including vases, figurines and weapons that are grouped by theme: Gods and Heroes, Eros, the World of Women, the World of Men, and the Underworld.
4
Photograph: Courtesy Giannis Vastardis
The National Museum of Contemporary Art in Athens
What is it? Reopened in 2016, the EMST is Athens' answer to the Tate Modern (London), Centre Pompidou (Paris) and Museum of Modern Art (New York).
Why go? This space is filled with art that gets people talking. Expect exhibitions of Greek and international art in all media, from painting to video to experimental architecture. Plus the museum's vast home has its own story: it's actually a former brewery – Greek beer Fix was once made here.
5
SNF - Yiorgis-Yerolymbos
Stavros Niarchos Foundation Cultural Center (SNFCC)
What is it? An oasis of Mediterranean greenery.
Why go? For 170,000 square-meters of parkland, complete with playgrounds, gardens, cafés, a massive glass eco-minded complex (home of the Greek National Opera), a manmade river, and a new National Library of Greece. Plus there's a great view of the Acropolis.
6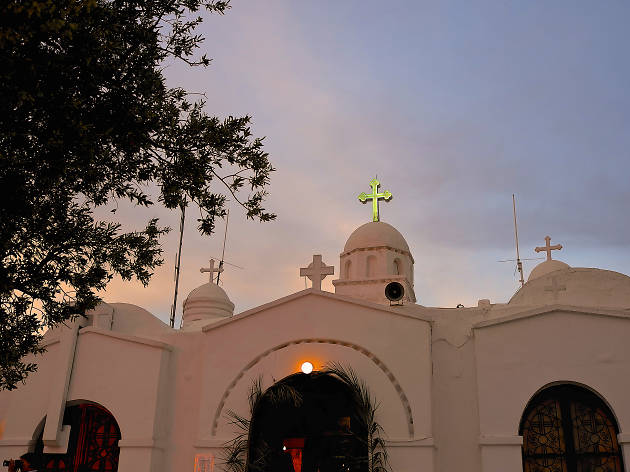 Photograph: Courtesy CC/Flickr/Paul Raven
What is it? Lycabettus Hill is one of the highest peaks in Athens. It's reachable by short hike up a forested slope (thankfully shady) or if you're feeling lazy you can get a cable car to the top.
Why go? At the peak you'll find one of the most sweeping panoramic views of the city. There's also a pretty whitewashed church called St George, café and Orizontes, a gourmet Greek restaurant with the most scenic outdoor dining balcony in the city. Concerts are held at the Lycabettus open-air theatre, built on another part of the hill, in the summertime.
7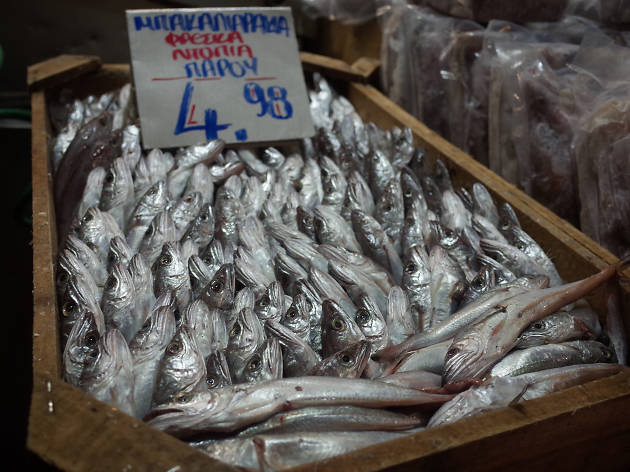 Photograph: Courtesy CC/Flickr/Tomislav Medak
What is it? Monastiraki district's indoor and outdoor food market delights the senses. Starting early in the morning, Greek vendors bellow out their sale prices in an attempt to sell fresh meat, fish, fruit, spices and products from around the country.
Why go? The atmosphere is unlike any other as travelers and locals traverse the narrow aisles lined with hanging meat carcasses, stalls of Greek deli delights and fresh seafood iced down in colorful displays.
8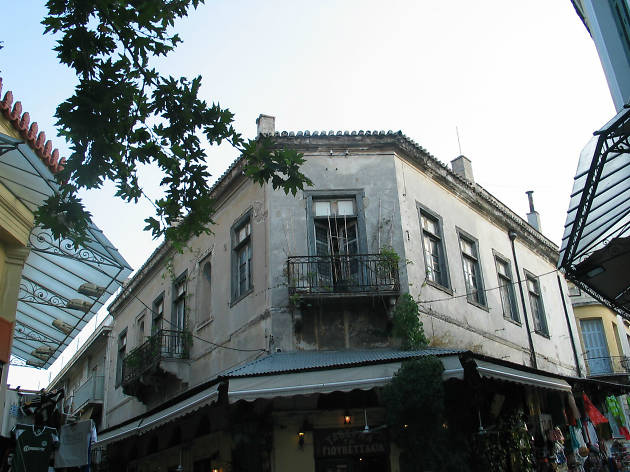 Photograph: Courtesy CC/Flickr/Stephen Fulljames
What is it? Sprawled under the shadow of the Acropolis, Plaka is one of the oldest continuously inhabited neighborhoods in the world.
Why go? Duck into the side streets here and explore the lovely, narrow old lanes. They're lined with a mix of crumbling buildings from various historic eras, as well as beautiful restored buildings turned into stately homes. Plaka boasts a wealth of ancient sites, small museums, historic churches and picturesque little squares buzzing with activity from restaurants and cafés.
9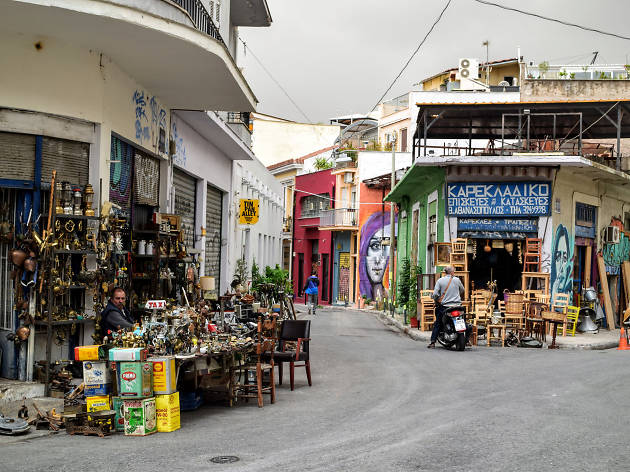 Photograph: Courtesy CC/Flickr/Weekend Wayfarers
What is it? Monastiraki is one of the oldest and busiest areas of the capital featuring rooftop bars, ancient sights and endless market shopping.
Why go? The Monastiraki metro station is situated right off the picturesque main square (you can also catch a glimpse of stunning views of the Acropolis from here). Go shopping at the Monastiraki flea market, a series of tightly lined pedestrian lanes for the quintessential 'I Love Greece' tourist trinkets or pop into shops filled with antiques, handmade jewelry and Greek handicrafts.
10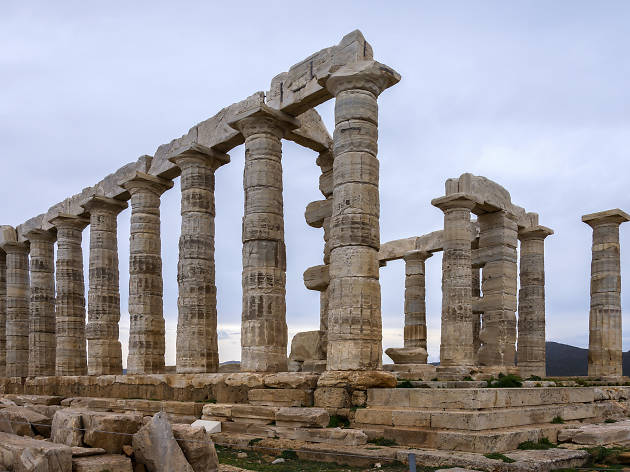 Photograph: Courtesy CC/Flickr/Ava Babili
What is it? Athens holds numerous treats for fans of Greek mythology, but the Temple of Poseidon is a must-see.
Why go? He may be the god of the waves, but Poseidon's palace stands 60m above sea level on Cape Sounio. This marble temple was initially built by ancient Athenians to honour Poseidon and guide sailors safely home. All that remains now is a series of towering columns, but they don't half look stunning against a glorious Greek sunset.
11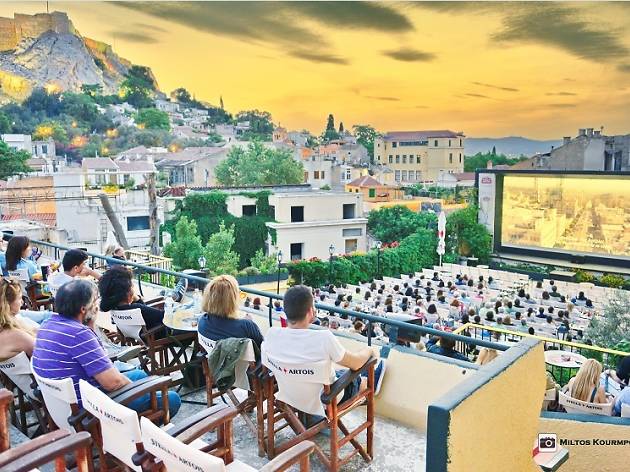 Cine Paris
What is it? Athenians know it's summer in the city when the local outdoor cinemas begin to open up under the stars. Operating since the 1920s, Cine Paris is known for its incredible night time views of the Acropolis.
Why go? For a proper Athenian night out! Cine Paris is one of around 90 outdoor movie venues in the city where patrons can watch classic, Greek and foreign movies or the latest Hollywood releases.
Hungry for the best restaurants in Athens?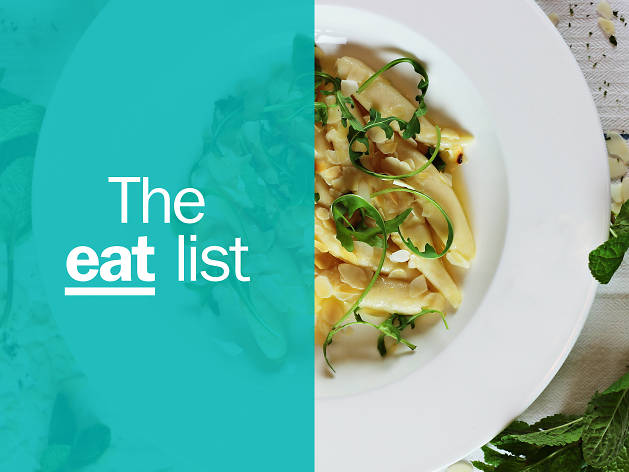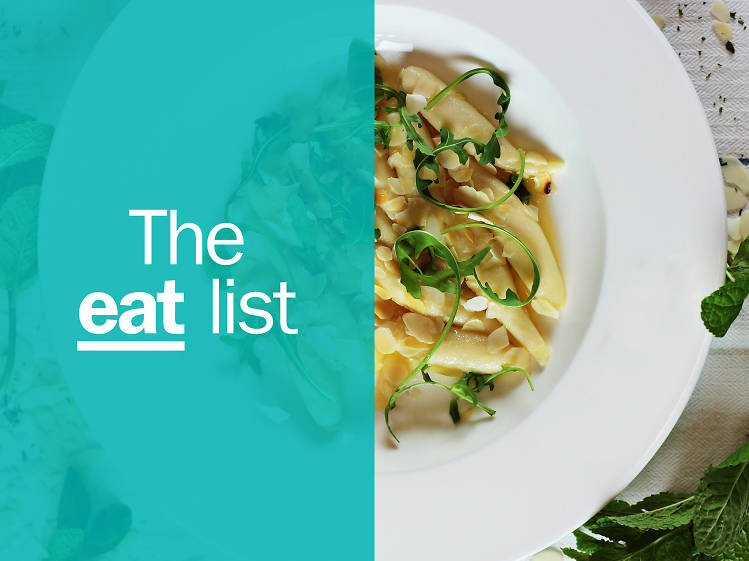 Like its alternative culture and attractions on offer, Athens' energetic dining scene has matured in recent years. You'll still find traditional tavernas in the city, but they're joined by trendy restaurants offering premiere versions of Greek classics and 'olde worlde' recipes fused with modern touches (moussaka made with crayfish, for instance).