There are plenty of things to do in Austin throughout the year, but deciding on what live music to see is a whole different conundrum. In the Live Music Capital of the World, there are literally dozens of gigs happening each night, including plenty of touring artists plus more must-see local acts than the average concertgoer knows what to do with (we've got a ton of talent here, ya'll). To help you out, we'll be taking the liberty of putting together monthly lists of the top 10 concerts you've got to see. In chronological order, here are our February picks.
February 1: A Giant Dog with Xetas, American Sharks and more at Beerland, 8pm

Most Austin live music fans know debaucherous rock and roll dealers A Giant Dog, and they're likewise familiar with gloriously grungy Red River mainstay Beerland, but have you ever witnessed one inside the other? Calm down, we're talking about a concert here, ya pervs. An especially epic one, at that; this gig—the first of four Thursday residency shows in February, all with different openers—also features powerhouse punks Xetas, stoner auteurs American Sharks and more. Advance tickets are sold out, but a few lucky early-bird fans will be able to snag extras at the door day-of!

February 2: Psychedelic Medicine: A Benefit for MAPS with Megafauna, These Clouds are Ghosts, the Human Circuit and more at Barracuda, 8pm

Sick of the stigma associated with psychedelics and marijuana for medical use (or in general, for that matter)? Here's your chance to put your money where your mouth is and see some amazing live music in the process. MAPS (Multidisciplinary Association for Psychedelic Studies), "a 501(c)(3) non-profit research and educational organization that develops medical, legal, and cultural contexts for people to benefit from the careful uses of psychedelics and marijuana," will be accepting donations onsite while Megafauna, These Clouds are Ghosts, the Human Circuit, Palm Daze, Transit Method and Fitnez + Hellth all rock out for the cause.

February 3: Sleigh Bells with Sunflower Bean at the Mohawk, 8pm

After a couple years away, Sleigh Bells is back on the attack: the Brooklyn-based noise pop duo returns to Austin for a surefire rabble-rouser at Mohawk with new tunes in tow (their explosive fourth full-length, Jessica Rabbit, dropped Nov. 11). Don't sleep on this show's opener either. New York's Sunflower Bean, a SXSW favorite a few years back, will surely also showcase plenty of new material off upcoming sophomore release Twentytwo in Blue (due March 23). This one sold out fast, so you'll have to score tickets secondhand.
February 9: Quiet Company, Food Group and Shark Rider at the Mohawk, 9pm

As mentioned in our Free Week coverage, you can't go wrong with a tried-and-true cover, so how about three entire sets worth of 'em? Nurture your nostalgia at this Friday night fête with Quiet Company's take on Weezer's '94 classic Blue Album, Food Group's go of Radiohead's 2007 rock revival In Rainbows and Shark Rider's rendition of Pixies' '89 breakout Doolittle—the perfect recipe for some all-in audience karaoke.

February 11: Lana Del Rey with Kali Uchis at Frank Erwin Center, 8pm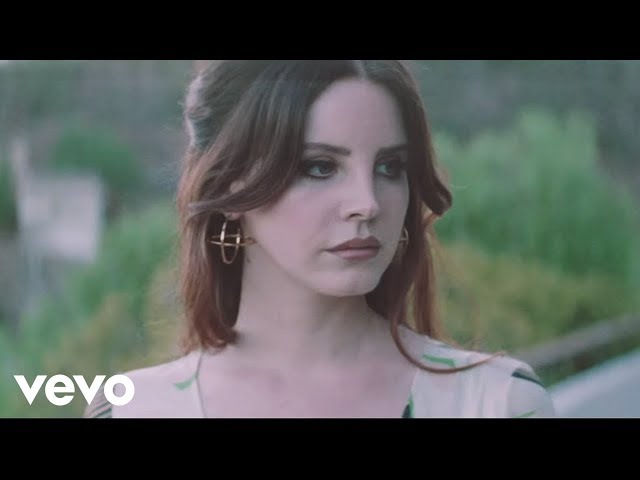 Lana Del Rey may be the mistress of melancholic pop music, but she's on a mission to prove she has Lust For Life—in support of her fifth album, the sultry chanteuse born Elizabeth Woolridge Grant returns to Austin for her first proper gig in four years (not counting an intimate show for Apple during last year's SXSW) at Frank Erwin Center. Her opener, Colombian-American crooner Kali Uchis, is almost as a big a draw in these parts, so grab tickets now before the show sells out!
February 16: Sailor Poon with Tear Dungeon at Hotel Vegas, 9pm

Some say it's punk rock, but the band calls it "cumwave." Whatever you want to call it, anyone who's seen the local ladies of Sailor Poon knows that it's always a wild ride. Same goes for the evening's opener, Tear Dungeon. Don't let the fact that the group comprises members of A Giant Dog and Sweet Spirit throw you—rest assured, all expectations will shatter under their brutal showers of fake blood, saliva and tinnitus-inducing tones (all in good fun, y'all).

February 17: Shovels & Rope at Shirley Bird Perry Ballroom, 6:30pm

South Carolina husband-and-wife duo Shovels & Rope are no strangers to the ATX scene, but this show ought to be extra special purely because of its primo locale: the rarely used (at least for concerts) Shirley Bird Perry Ballroom, which is located near the Cactus Café in the University of Texas' Union Underground. An evening of down-home alt-Americana tunes to get yer boots scootin' ensconced within the historic architecture of a chandelier-laden dance hall for only 30 bones? Yes, please.

February 21: Diet Cig with Great Grandpa at the Sidewinder, 6:30pm

Years before they put out hilariously titled debut album Swear I'm Good At This (released last April), New York duo Diet Cig was thrilling audiences worldwide with their DIY pop-punk ethos paired with plenty of enlivening onstage larks. By now, guitarist/vocalist Alex Luciano is well known for her superb high-kicks and leaps off the drum kit, and it always seems to stir fans into a spirit of fun-loving raucousness. Expect nothing less with this Saturday show at the Sidewinder, which also features the grunge-pop sounds of Seattle's Great Grandpa.

February 22-23: St. Vincent at ACL Live, 8pm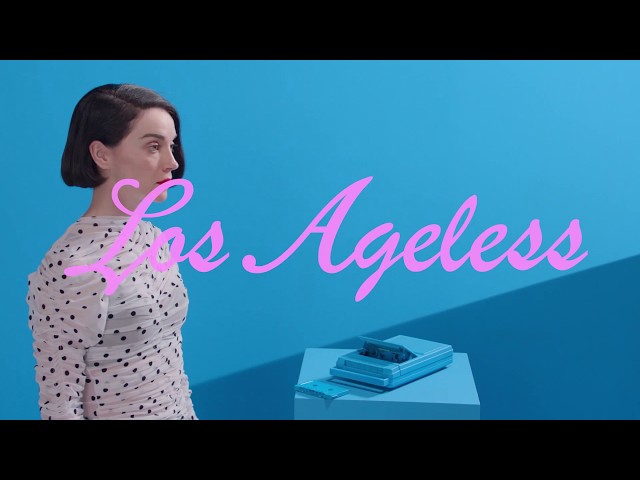 Annie Clark, Veezy, St. Vincent, KWEEN V—however you choose to identify her, there's almost no argument that the Texas-bred singer-songwriter and multi-instrumentalist has risen to the rank of art-rock royalty with her fifth album Masseduction and concurrent Fear the Future Tour. It's proof enough that she's booked pairs of shows in almost every city, including two nights at ACL Live. Without giving away too much, we'll reveal that she's performing 100 percent solo on this jaunt, but trust: in no way should that factor make you underestimate Ms. Clark's inimitable power to captivate completely. Balcony tickets for Night 2 and general admission "enhanced experience" tickets for both nights—which include a private soundcheck, Q&A session and signed tour poster—are still available here.
February 28: 36th annual Austin Music Awards at ACL Live, 7pm

This year, the veritable Grammy Awards of ATX—the Austin Chronicle's Austin Music Awards—will be far more accessible to locals. Chiefly because, for the first time in decades, the ceremony will be held weeks before the industry-saturated insanity of SXSW (whereas it's normally smack in the middle of it and crowded with badge-holders). That's to say, it'll be more accessible if you can afford it; ticket prices range from $35 for a partially obstructed mezzanine seat to $10,000 (!!!) for a 10-ticket private "Rockstar Lounge VIP Package." In any case, the lineup, which always yields some once-in-a-lifetime live collaborations, is mega: Lucinda Williams, the Black Angels, David Ramirez, Adam Torres, Third Root (featuring Bavu Blakes and Riders Against the Storm), DJ Chicken George and more, all anchored by musical director Charlie Sexton. If that's not enough, years past included special guest appearances such as Robert Plant of Led Zeppelin, Chrissie Hynde of the Pretenders and Steven Van Zandt of Bruce Sprinsteen's E Street Band. This ain't your grandma's local gig, y'all.