The 29 best things to do in Austin
Looking for the coolest things to do in Austin? Let this be your guide to having a good time in Bat City.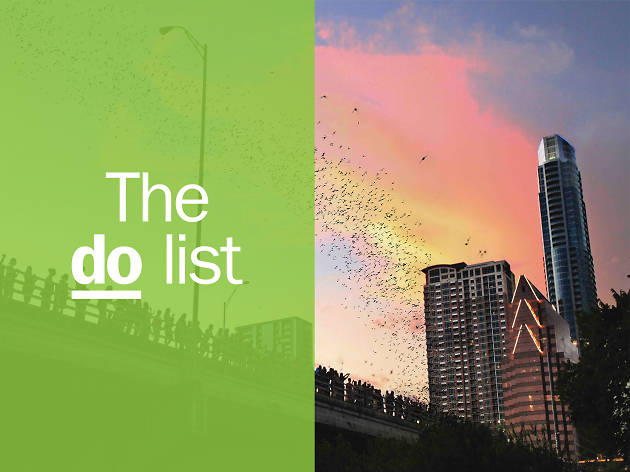 July 2019: Warmer temps mean the best things to do in Austin are either outside (for sun and nature lovers) or indoors (for those who can't wait until fall). While most of these activities are excellent options year-round, we've updated this list with several seasonal favorites: The Congress Avenue bats (#2) are out in full force in the summer, and celebrated at August's Bat Fest; a scoop of ice cream (#24) is a summer staple; Austin's great outdoors is well-represented (#s 11, 13, 21, 22, 23), as the area offers excellent hiking, swimming, and picnicking options. Whatever you get up to in these warmer months, you can wind down with a cold brew or heat things up with some live music.
Welcome to the Time Out DO List, our curated list of the best things to do in Austin, from music and food to nature and history. Tackle them all and you'll be an Austin expert. Need more? Feel free to also check out our guides to the best restaurants in Austin, the best bars in Austin, and the best live music venues in Austin.
Done something on this list and loved it? Share it with the hashtag #TimeOutDoList and tag @TimeOutEverywhere. You can also learn more about how Time Out selects the very best things to do all over the world, or take a look at our list of the 50 best things to do in the world right now.
Explore more Austin
Austin is a hot spot for families looking for a good time.